Soft Metals


Lenses
Captured Tracks Records [2013]



Fire Note Says: Soft Metals' sophomore release is nocturnal EDM for lovers and people who dislike dance music.
Album Review: Having met at a party, Patricia Hall and Ian Hicks did what all Portland hipsters do instead of marrying – they started a band. Since their eponymous 2011 debut they have since moved to LA but everything else has stayed the same. Hell, even the album cover uses the same photo of a pre-kiss, although, perhaps alluding to the album title, the picture has panned out some. And perhaps they have expanded (slightly) on what made their first album so good: airy, ethereal vocals, repeated Roland keyboard riffs and the ever-present 808 drum machine. If Kraftwerk were cruising the PCH at midnight instead of the Autobahn they may have sounded like this. Hall's ghostly voice is often hardly there while Hicks keeps up his end of the bargain by avoiding most of the synth-pop stereotypes so many of Soft Metals' contemporaries stumble and bleep into.
There are some similar acts out there (Chromatics, Glass Candy) but Lenses comes from a much darker corner of urban life. The beats are more kraut rock than new wave. The circular synth melodies are more Keith Emerson than Martin Gore. And there is a willingness to allow the dance floor to clear out while exploring tones and textures. Take the title track, for example. Despite having much in common with the synth-pop revivalists, their version of futurism actually sounds like it was beamed back from another time and not merely drenched up from 1983. "Tell Me" could have sounded very retro but for Hall's dream-like delivery and the spartan approach to the music. It's sensual and distant at the same time. "When I Look Into Your Eyes" is a direct descendent of Depeche Mode but placed in a bedroom in LA in 2013. She is relating love to death and the "cold, cruel hands of time" and she "wonders how it ends." The sense of doom and feeling one's mortality isn't often incorporated into ersatz love-making jams but this is where Soft Metals lives.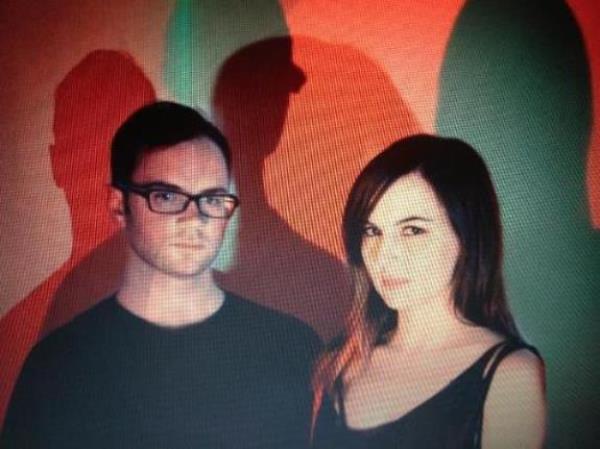 "No Turning Back" is another stand-out and reminds me a little of Blonde Redhead's last album, Penny Sparkle. The catchiest song for me is the instrumental "Hourglass." Built around brittle Roland stabs, hand claps and a great chord progression it's the kind of track that indicates that this duo could do a lot more. There's a little Blade Runner, a little Giorgio Moroder. Coming off too soundtracky would be a mistake though and they wisely kind those impulses at bay. Lenses closes with the nearly eight minute long "Interobserver." It's all keyboard. No vocals. No 808. Just Hicks improvising with a little overdubbed chord in the background. As the record ends another possibility comes to mind: as an ambient music act. They've got serious skills to go in several direction if they choose. And I hope they do. While there are signs of musical progress, it's just not enough. Looking at their songs from varying distances can only give perspective. It cannot breathe life into them. As a couple, I'm not sure they would be okay with this off-putting stance. They shouldn't be okay with it as bandmates either.
Key Tracks: "Tell Me", "When I Look Into Your Eyes", "No Turning Back"
Artists With Similar Fire: Glass Candy / Chromatics / Kraftwerk
Soft Metals Website
Soft Metals Facebook
Captured Tracks Records
-Reviewed by Scot Lade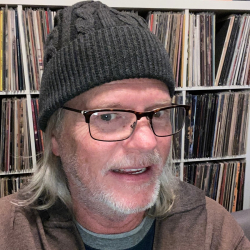 Latest posts by Scot Lade
(see all)