Savages


Adore Life
Matador Records [2016]


Fire Note Says: Fiery London four piece prove their debut album was no fluke.
Album Review: Right from the start these ladies had something to say. They posted their manifesto on the walls of the London clubs they played and on their Facebook page. Before hearing a single note of their music one got a pretty good idea of what was in store. "Our goal is to find better ways of living and experiencing music" was the central theme and the stark album art work of their Mercury Prize winning debut, Silence Yourself, only amplified that credo of self-reliance and group responsibility. It was all very unique in 2013. And had it not been for that album's brilliance it would also have been pompous and a little too knowing for a group of relative unknowns. As it stood, however, Savages' declaration of purpose synched up perfectly with the post-punk sweet spot for which they aimed. With songs like "Shut Up", "Hit Me" and "Strife" singer Jehnny Beth was able to unleash her Siouxsie Sioux-indebted voice in a single-minded (and highly successful) flashback to the late 70's/early 80's era that spawned Public Image Ltd, Bauhaus and Joy Division.
In the promotional lead up to Adore Life, Jehnny Beth gave an interview with the LA Times, summing up what this sophomore LP was about and – oddly – love is this record's primal axis. "Love is not something that falls out of the sky," Beth told the reporter. "When you say you want love, what kind of love? You need to ask yourself that question in order to have it." Okay. So are Savages getting all warm and cuddly on us? Thankfully, no. Although there is more light woven through the new songs all the trademark Savages tics are in full force. Beth is still a maniac at the mic, Ayse Hassan's bass still occupies a massive amount of space, drummer Faye Milton is thunderous and Gemma Thompson's Fender guitar is sneaky as ever. Perhaps the slight mellowing is a sign of maturity but to me it appears a self-defense mechanism. There just didn't seem any way to continue in the same manner and not implode as a band. Don't get the wrong idea though – you won't confuse this with Haim. Sleater-Kinney maybe.


The album opens with the rocking and wonderful "The Answer." It's quick-paced and sets the table nicely for the rest of the songs. The first words sung? "If you don't love me/You don't love anybody/I'll go insane." Throughout Adore Life Beth is exploring different shades of an emotion that's been the driving force of every pop song ever written. But there are no "love songs" here. On "Sad Person" she compares love to "commercial" cocaine. There's even a song called "When In Love" and Beth is unsure whether it's a demon or an angel that's possessed her. This equivocation is not present in "Evil" however as Beth recites the title no less than 32 times in the track's waning moments. The centerpiece here though is the (sort of) title track, "Adore." It's probably as close to a ballad as these chicks will ever write. The hypnotic atmosphere is pierced by words like "If only I didn't care so much/For the feel of your cold, cold touch/Every bed I leave behind/ Is it human to adore life?" It's almost as if a new mission statement is on the way.
The intellectual trappings of Savages seem all the more understandable when realizing that Beth is actually French. She and producer Johnny Hostile were the French lo-fi duo John & Jehn and their two LP's traded in a similar philosophic aggro-rock. Hostile keeps all the players energized as the album bristles with the controlled frenzy of their debut. As Adore Life comes to a close with "Mechanics" Beth is still searching for the "tricks of love" as she explains "When I take a man to sleep over/Pain and pleasure will touch my hand/And I will hold what is untold." After all is said and done it is in those unspoken spaces between words that much can be learned. Savages may be searching for something but it sounds for all the world like they found something rather more interesting along the way.
Key Tracks: "The Answer" / "Mechanics" / "Adore"
Artists With Similar Fire: Siouxsie And The Banshees / Wire / The Slits
Savages Website
Savages Facebook
Matador Records
-Reviewed by Scot Lade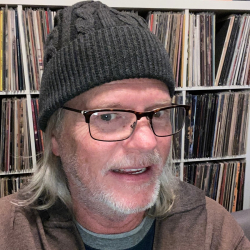 Latest posts by Scot Lade
(see all)