Robert Pollard


Of Course You Are
Fire Records [2016]


Fire Note Says: The Oracle of Dayton flips the script on his 24th(?) solo effort.
Album Review: If ever there was a valid complaint about the Guided By Voices legend Robert Pollard's solo output it is that over the course of his long and storied career there has crept in a certain degree of "sameness" to his solo records. Some of that can be attributed to the most common (and invalid) critique: that he's just too prolific. To the legion of Pollard fans out there that argument simply holds no water; there is no such thing as too much Pollard. Yes, it can be exhausting trying to keep up with all the material he releases under different nameplates but to the diehards that effort is worth the time and money spent. But to the first charge – that his solo albums tend not to distinguish themselves – the true reason for that has been the constant presence of one Todd Tobias. Since 2004's Fiction Man he has produced and played most of the instruments on all of Uncle Bob's solo albums (excepting the forgettable Superman Was A Rocker.) With that in mind, it is easy to understand why Pollard's other outlets (Boston Spaceships, Ricked Wicky, Circus Devils, Lifeguards, and on and on) have sounded so different. Well boys and girls, all that changes here.
Nick Mitchell first came to my attention when he opened for the newly reformed Guided By Voices at their Columbus date back in 2011. His sincere love for GbV was obvious as his set consisted of nothing but Pollard tunes. Later he was instrumental in making the Ricked Wicky albums so entertaining. (He has also been added to a new Guided By Voices line-up that was recently announced.) Now here he is assuming Tobias' role of playing all the instruments for Of Course You Are and the change is both obvious and subtle. His guitar tone is more stadium rock than indie rock and his drumming relies more on feeling than chops. All this is clear on the first two (rocking) tracks. "My Daughter Yes She Knows" is a foot stomper with guitar hooks for days. Augmented by a classic Pollard vocal melody it is a great opener. On "Long Live Instant Pandemonium" Mitchell's unique take on Pete Townsend really separates his work from anyone else Pollard has been associated with in the past. Other songs reveal less subtle changes in the formula. "Come And Listen" is lush with keyboard generated strings that were hinted at on some post-reunion GbV tracks.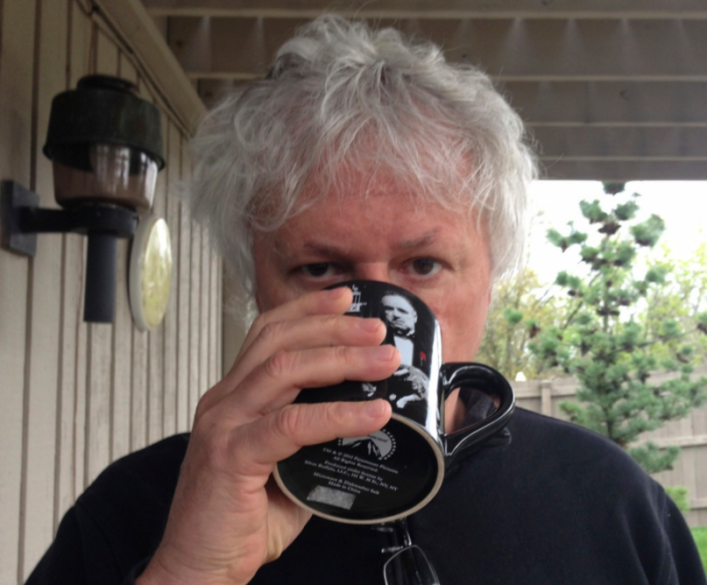 The best example of this tinkering-around-the-edges approach is "I Can Illustrate." A simple, one chord riff gets things started as the song progresses through both major and minor keys with stunning ease only to be capped off by a rare guitar solo. "That's The Way You Gave It To Me" is another song that, in the past, might not have been given enough attention. Under Mitchell's tender care Pollard's gorgeous vocal lines are opposed by more mellotron-like strings. It's just enough to set off the sparkling guitar. It's a terrific track that makes you wonder how Pollard continues creating these moments of grace and beauty. An oddity of Of Course You Are is the fleshing out of two songs found in skeletal form on Suitcase 4: Captain Kangaroo Won The War. Both "Promo Brunette" and "Contemporary Man (He Is Our Age)" were acoustic guitar and voice sketches that come alive in the "full band" context. The title track ends things in a very satisfactory way as Mitchell uses both acoustic and electric guitar to support yet another Pollard gem.
And as the last notes of Of Course You Are chime, crescendo and abruptly stop it's hard to imagine the album being done with anyone but Mitchell. Don't get me wrong, Tobias has been an efficient side kick and is responsible for some of the best work in Pollard's discography. But it was, indeed, time to mix things up. I actually prefer some of the more recent LP's (Honey Locust Honky Tonk and Faulty Superheroes in particular) but I am glad to hear a different side to Pollard's muse. There really is no such thing as too much of a good thing but sometimes even a wine connoisseur craves a cold draft beer. I'm sure Bob could agree with that.
Key Tracks: "My Daughter Yes She Knows" / "That's The Way You Gave It To Me" / "I Can Illustrate"
Artists With Similar Fire: Bob Mould / Paul Westerberg / R. Stevie Moore

Robert Pollard Website
Robert Pollard Facebook
Fire Records
-Reviewed by Scot Lade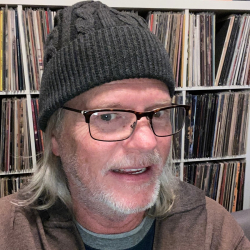 Latest posts by Scot Lade
(see all)