Robbie Fulks


Upland Stories
Bloodshot Records [2016]


Fire Note Says: Fulks knows how to bring his stories to life.
Album Review: It's been twenty years since Robbie Fulks solo debut album on Bloodshot Records, when his smart, often witty, approach to traditional folk and country music helped define what would become known as "alternative country." In the two decades since, he's dabbled in power pop, straight bluegrass, and a host of folk styles with one thing in common: Fulks' singular devotion to a well-crafted song.
On this 13th solo full-length, Fulks has written a collection of story songs from the people of the heartland, portraits of the American landscape in all its heartbreak and hope for better days. Fulks' keen literate storytelling draws on influences like Southern Catholic writer Flannery O'Connor, and three songs – the opening "Alabama At Night," "America Is A Hard Religion," and "A Miracle," – draw on James Agee's 1936 trip to rural Alabama that led to his screed on American poverty, "Let Us Now Praise Famous Men."
For the most part, Fulks and producer Steve Albini keep things simple, focused on the artist's voice with simple supportive instrumentation. Fulks', his guitar, and the cast of characters in his stories are front and center, with light touches from a fiddle solo, harmony vocal, or a piano or guitar run provide just the right musical touches to match the tone and spirit of the songs. There are three tracks that recall some of Fulks' more up-tempo twangier bluegrass/old school country recordings, "Aunt Peg's New Old Man," "America Is A Hard Religion," and "Katy Kay," with some banjo and fiddle doing what comes naturally.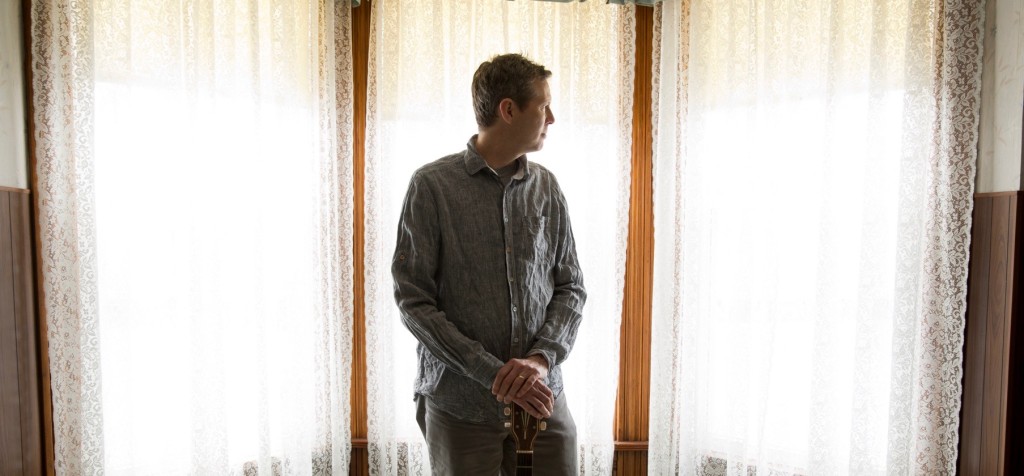 An over arching theme seems to be looking back in one's later years: "Baby Rocked Her Dolly" is the recollection of older lonely nursing home resident, and "Needed" finds a father looking back on the mistakes of his early life as a way of offering parental wisdom to a child who's come of age. In "Never Come Home" finds a cancer patient returning home to die in peace regretting that decision, and in "South Bend Soldiers On" finds an aging father who longs for his son to return someday for a visit.
While "America Is a Hard Religion" and "A Miracle" hint at the struggles of daily life, how the dream of a better life escapes many, who see how hard it is for real change. But Fulks' Upland Stories are less political than focused on the passing of relationships as time passes, and people move on. "Sweet As Sweet Comes" is a gentle pop song of love, devotion and desire, while "Sarah Jane" finds the lover wishing he could forget the one who's no longer there. "Fare Thee Well, Carolina Girls" is a fond fare thee well from a would be lover who's sure he's on his way to bigger and better things.
Fulk's skill fully brings these characters to life, in smart story-songs that tend to lean toward the bittersweet, capturing with maturity and elegance the emotions of a time that has long passed, but is remembered fondly.
Key Tracks: "Baby Rocked Her Dolly" / "Aunt Peg's New Old Man" / "America Is A Hard Religion"
Artists With Similar Fire: Dave Alvin / Loudon Wainwright III / Sam Bush

Robbie Fulks Website
Robbie Fulks Facebook
Bloodshot Records
– Reviewed by Brian Q. Newcomb
Latest posts by Brian Q. Newcomb
(see all)