Red Fang


Whales And Leeches
Relapse Records [2013]



Fire Note Says: Red Fang's third album fails to surprise nor does it completely disappoint either.
Album Review: When I first heard "Prehistoric Dog" off Portland stoner-metal band Red Fang's debut album I was more or less convinced that these guys were the future of metal – full of cool riffs but not all super technical, full of sludge but would be accepted at any hipster party. There was (and is) and undeniable love for Black Sabbath but also Kylesa, Kyuss and Torche. They checked off pretty much every box necessary in today's crowded field of head-banging acts. Some of this momentum was squandered with a mediocre sophomore album, 2011's Murder The Mountains. Album number three doesn't completely right the ship but it takes them part of the way back.
Whales And Leeches opens up very promising with the shredding "Doen." Touring with Mastadon obviously had an effect on their songwriting as this track wouldn't sound out of place on either the Blue or Red album with a great guitar hook leading things off only to into some nice chord progressions. It's topped off by a killer solo that signals the song's demise. "Blood Like Cream" is the closest they come here to a single with its radio-ready melody. Things almost derail with the next song, "No Hope." It's by-the-numbers stoner-punk and truly sounds like the band had little interest in it. "Crows In Swine" mercifully follows and the powerful riffage returns. Once again, they sound engaged. Both vocalists (Bryan Giles and Aaron Beam) have adequate voices and when they aren't too drunk or stoned (or whatever) they are capable of tracks like this. Okay, so it's got that Mastadon thing going on again but there are worse things, yes?


The rest of Whales And Leeches carries on in similar, maddening inconsistency. "Voices Of The Dead" starts like a nineties grunge song only to veer off into their own particular stoner wheelhouse. "Dawn Rising" has all the sludge of a Melvins song and features YOB's Mike Scheidt on guest vocals which adds a much-needed change of pace. The album closes with "Every Little Twist" and it immediately calls to mind Queens Of The Stone Age in a good way.
That Whales And Leeches was produced by Chris Funk of fellow Portlanders The Decemberists certainly contributes to the idea of Red Fang as an indie-friendly band. The rhythm section of Beam and drummer John Sherman sounds great but Giles and second guitarist David Sullivan do little to differentiate themselves beyond playing some solid riffs. The guitar tones vary so little throughout that the album as a whole suffers from a moderate case of forgetableness (if that's not a word – and I refuse to check – it really should be) as the band never seem as excited by their own material as they were in 2008 when they recorded "Prehistoric Dog." They still have the right formula and the right sound to be world-beaters. Now they need a bucket full of world-beating songs. For now they will continue on as a middle-tier metal act with an inferiority complex.
Key Tracks: "Doen", "Blood Like Cream", "Crows In Swine"
Artists With Similar Fire: Mastadon / Baroness / Torche

Red Fang Website
Red Fang Facebook
Relapse Records Website
-Reviewed by Scot Lade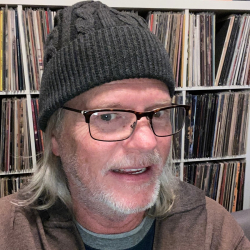 Latest posts by Scot Lade
(see all)