Prince


Art Official Age
Warner Bros. Records [2014]


Fire Note Says: Prince has arisen from cold storage hibernation to rock a new generation.
Album Review: While Prince's self-released albums of the last decade or so have been strong enough to satisfy long-time fans, there has been real excitement about his return to a relationship with Warner Bros. Although often contentious, many remember that his strongest and most compelling music came during that collaboration. Sadly, in recent years, like too many, his celebrity status and affinity for hermit like strangeness have at times over-shadowed the music. For instance, after his recent performance on SNL with his latest girl band discovery 3RDEYEGIRL, it seemed most folk wanted to talk about his 3rd eye sunglasses more than the new songs.
But for all his "change my name to a glyph" weirdness, Prince has continued to make great music and to surprise us from time to time with off the charts musical excellence and energy. Witness his 2007 Superbowl half-time show where he took on Hendrix's notorious cover of Dylan's "All Along the Watchtower" and made a compelling case that he was better. Or the 2008 opening of the Grammy's when he seemed to rise from the dead to duet with Beyonce on his own "Purple Rain" and "Baby I'm a Star." Or the time during the all-star salute to George Harrison where his stellar guitar solo stole the show from Tom Petty and Jeff Lynne on "While My Guitar Gently Weeps." To borrow the Chris Rock joke about the competition between Michael Jackson and Prince among their fans, well… Prince won.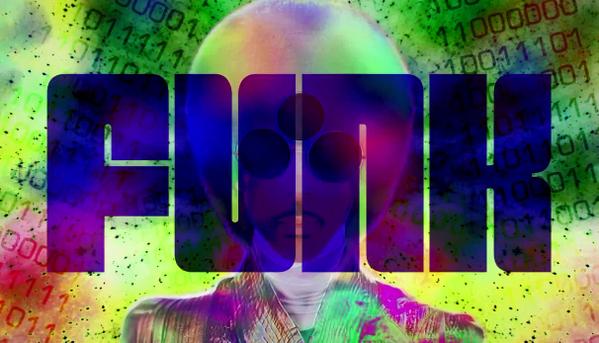 But, on Art Official Age, it's not clear that Prince knows why early albums like Controversy ('81), 1999 ('82), and the movie and soundtrack for Purple Rain ('84) built his reputation as a purveyor of world class funky pop songs that were made all the richer for his amazing prowess as a guitarist.
Both in title and tone, "The Gold Standard" captures the energy and creativity of Prince's work on The Gold Experience and songs like "Cream" and "Gett Off" that were recorded with his one time band, the New Power Generation. Danceable funk with pop sensibilities dominate, and Prince appears to have rediscovered his libido on strong songs like "Breakfast Can Wait," and "What It Feels Like."
While the disc's conceit is a pretentious claim that the Artist now and formerly known as Prince has arisen from cold storage hibernation to rock a new generation. Unfortunately except for the occasional appearance of a few guitar licks on tracks like "This Could Be Us" and "Art Official Cage," it feels like he left his strongest instrument in the deep freeze. Still, long time Prince fans may be willing to overlook that absence, since there are so many solid R&B songs on this return to form. But, nothing here works on the same level as, say, "Raspberry Beret" or "Kiss," even as the reunion with WB suggests that more of what Prince does best could be just around the corner.
Key Tracks: "The Gold Standard" / "Breakfast Can Wait" / "Art Official Cage"
Artists With Similar Fire: Sly & the Family Stone / James Brown / Michael Jackson
Prince Website
Prince Facebook
Warner Bros. Records
– Reviewed by Brian Q. Newcomb
Latest posts by Brian Q. Newcomb
(see all)