Phosphorescent


Muchacho
Dead Oceans Records [2013]



Fire Note Says: Muchaco is a powerful listen about broken hearts and moving on from Phosphorescent.
Album Review: I'm not sure exactly the best way to describe Muchacho, the new record from Phosphorescent. It's not exactly Americana/folk (which is what I was expecting based on the last record, Here's to Taking it Easy) nor is it experimental electronic pop, though it certainly contains many elements of both. What we really have here is a mixture of those elements as well as some symphonic pop elements similar to the Soft Bulletin, all jumbled mixed up and held together by Matthew Houck's fragile voice. These are heartbreaking, painful songs that sound lush and gorgeous, and totally disorienting to the listener at first.
"Sun, Arise! (An Invocation, An Introduction)" sets the somber reflective tone immediately. It's all gorgeous chanted layered vocals and swirling keyboards. It's a haunting track that sounds great in your headphones. The sounds rise and fall like the tide, before finally reaching a dramatic crescendo and then slowly dropping out and bleeding into the next song. That next song, "Song for Zula", gives the real mission statement of the record. It starts with a direct quote from Johnny Cash's "Ring of Fire", and you immediately know from that point on, Houck has been burned by the flame of love, and the rest of the record is going to be about the struggle to recover and ultimately move on. The song itself is stunning, a looping beat, and keys and strings. It's a more modern take on The Verve's "Bittersweet Symphony".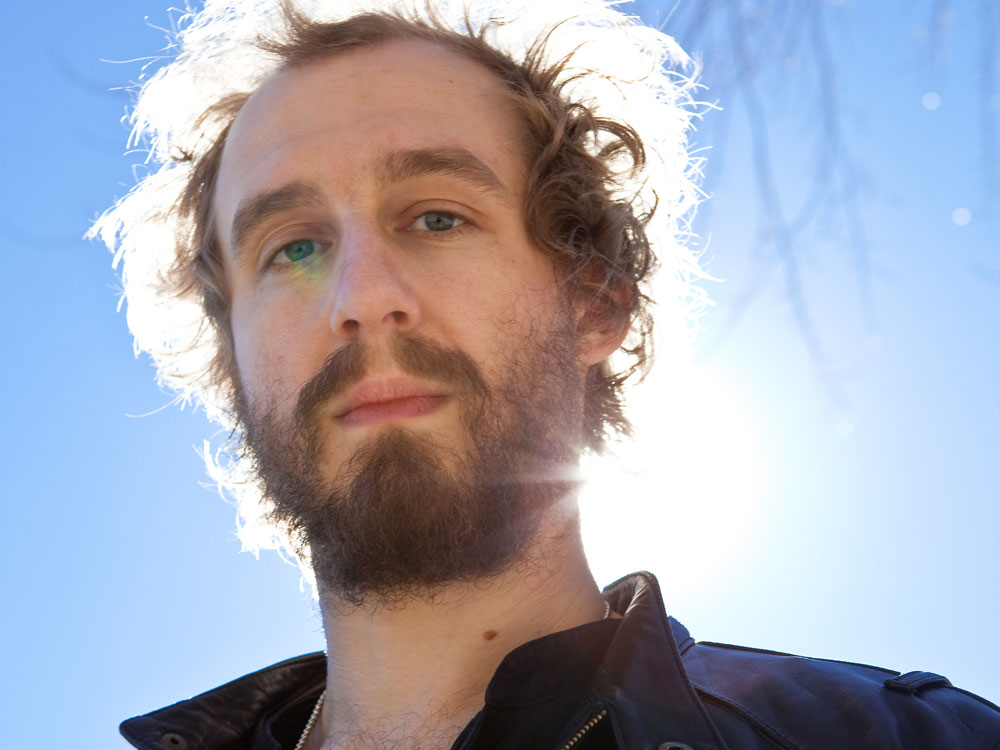 "Ride On/Right On" introduces a snarling guitar into the mix, as Houck sings with more urgency, and punctuates his lines with little yelps. The guitar is a perfect addition to the "piss off" vibe of the song. "Terror in the Canyons (The Wounded Master)" starts as a gentle alt/country ballad of heartbreak, but builds into a raging fury as you realize this is not a song about looking back at a lost relationship, it's a break up in real time. As the break up continues, the middle section of the song builds to an almost raging height, matching the anger and frustration at the split, and then as she leaves, the song slows back down and becomes more somber again. It is quite breathtaking and remarkable.
Muchacho is such a dense and layered record, that it can be a tough nut to crack. On the one hand, it's a stunning production; one can easily listen to it just on the surface level and be impressed with it. However, over repeated listenings, it becomes more and more apparent that this is a deeply personal and heartbreaking record. This one is well worth your time, but be prepared, it's going to take you a few listens for it all to sink in.
Key Tracks: "Terror in the Canyons" , "Song for Zula", "A Charm/A Blade"
Artists With Similar Fire: Bonnie Prince Billy / The Flaming Lips / The Mountain Goats
Phosphorescent Website
Phosphorescent Facebook
Dead Oceans Records
-Reviewed by Kevin Poindexter

Latest posts by Kevin Poindexter
(see all)