Peter Bradley Adams


The Mighty Storm
I Me Mine Records [2014]



Fire Note Says: Peter Bradley Adams offers up 10 tracks of Dylan-tinged folk pop.
Album Review: Recorded in Nashville with several multi-instrumentalists/producers, Peter Bradley Adams' fifth album The Mighty Storm doesn't exactly sound the way its title would suggest. Over its forty-five minute span, the album never really rises above a quiet, if sometimes somber mood, but its ten tracks are consistently well-played and arranged. For the typical Fire Note reader, The Mighty Storm may be a bit too low-key, but fans of Americana and roots music should find plenty to love.
While The Mighty Storm isn't the most sonically diverse album out there, it's well produced and contains enough variation to keep things interesting—as long as you keep in mind that this is primarily a folk album. Expertly picked acoustic guitars, stand-up bass, and shuffling percussion are the order of the day, but Adams' band adds a few flourishes here and there. Piano tinkles in the background, there's some tasteful pedal steel playing, and every once in a while you may hear a touch of Hammond organ or a few puffs on a harmonica. Female backing harmonies (provided by several singers) also appear from time to time and keep the singing from becoming monotonous, though Adams' voice is strong enough to carry the songs on his own—his vocals often reminded me of a slightly more robust version of Copeland lead singer Aaron Marsh (though there's no falsetto here), or Rocky Votolato with a little less gruff.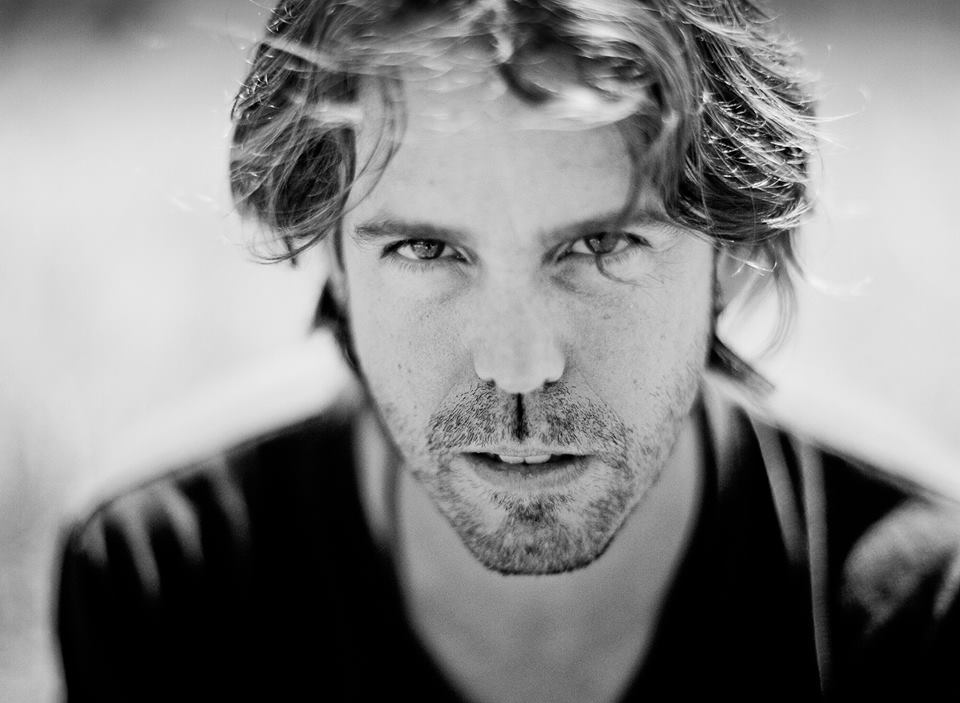 Lyrical themes range from the fairly typical singer-songwriter, relationship-based fare to more traditionally "Americana"-style imagery. While his voice and general vibe are much more similar to Jakob than Bob, the lyrical imagery owes a big debt to Dylan. Adams populates his hazy folk tunes with endless highways, lonesome whistles, sad-eyed ladies with Indian hair, gypsies, sailors—and that's just on two of the standout tracks ("When The Cold Comes" and "Gypsy Lady"). Adams' reliance on these lyrical tropes can come across as a little clichéd at times, but pleasant clichés are better than embarrassing missteps.
Overall The Mighty Storm is a solid collection of rootsy tunes played and produced by musicians who obviously have a love for American music and know their craft well. It's not an earth-shattering album, but it doesn't need to be—the quiet, introspective atmosphere works, and fans of the genre would do well to check it out. Just don't expect to walk away viewing Peter Bradley Adams as "the next Bob Dylan" or anything.
Key Tracks: "Feathers In Her Crown" / "When The Cold Comes" / "Gypsy Lady"
Artists With Similar Fire: Jakob Dylan / Rocky Votolato / Copeland

Peter Bradley Adams Website
Peter Bradley Adams Facebook

-Reviewed by Simon Workman

Latest posts by Simon Workman
(see all)