ON AN ON


Give In
Roll Call Records [2013]



Fire Note Says: The remnants of indie pop stalwarts Scattered Trees triumphantly release a dark and diverse debut.
Album Review: With only two weeks before Chicago/Minneapolis band Scattered Trees were scheduled to record a new album in Toronto with famed producer Dave Newfeld (Broken Social Scene, Super Furry Animals, Most Serene Republic) two members abruptly quit, leaving main Tree man Nate Eiesland (as well as Alissa Ricci and Ryne Estwing) with a decision to make: cancel the sessions altogether, carry on as Scattered Trees or reinvent themselves. Thankfully they chose that last option. With Newfeld acting as a de facto fourth member, Give In sounds very much like a new Arts & Crafts band. They are perhaps the most Canadian sounding American band I've heard.
The album opens up with "Ghosts," a song that was released last year and immediately put ON AN ON on the map. A risky move in that it is the strongest track as well as the best-known. It would not be out of place on either Local Natives album though hazier. Through the dream-like gauze Eiesland sings "There are spirits coming to find me/They're not stopping until it's done." It's an appropriate opening salvo, setting the tone for all that's to come. The synth-pop "Every Song" follows the sense of loss despite its upbeat rhythm and sugary melody. Another highlight is "The Hunter" with its vocoder hook morphing into something way more interesting. And this is a recurring pattern as the songs tend not to end the same way they began – as if each song can be viewed as a metaphor for a band creating a new path from what ought to have been disaster.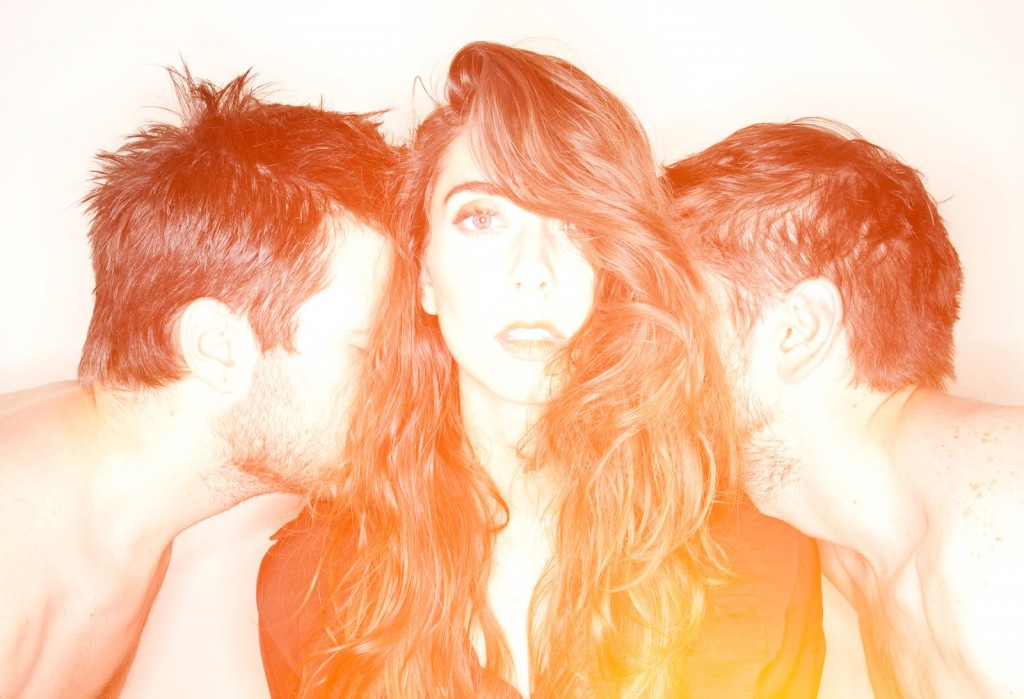 With a producer of Newfeld's caliber on board, it is unsurprising that certain songs have his undeniable stamp upon them. "All The Horses" could easily be an outtake from You Forgot It In People and "Bad Mythology" feels similar to Newfeld's recent work with We Are Augustines. One can hear echoes of Arcade Fire and The Antlers throughout and this is the greatest setback for ON AN ON – they just sound like a lot of other indie bands out there. This is not always a bad thing – the influences found here are all tastefully adapted and well-chosen. Hey, there are worse things in the world than resembling Broken Social Scene or Arcade Fire, right?
ON AN ON could have played it safe and continue to write and record sterile but solid indie pop. Instead they expanded their palette , dug deep and released one of the better debuts we're likely to hear this year. Though it sags (a little) in the middle, Give In ends strong with the uptempo "Panic" and then the closer, "I Wanted To Say More," is a real stunner. Somewhere in its lush eight minute runtime Eiesland gives us this: "You are a saint and you're the devil/Every word I spoke to you I thought they were wings/But they were only feathers." If ON AN ON wants to say more we'll definitely be listening!
Key Tracks: "Ghosts", "The Hunter", "I Wanted To Say More"
Artists With Similar Fire: Scattered Trees / Broken Social Scene / Local Natives
ON AN ON Website
ON AN ON Facebook
Roll Call Records
-Reviewed by Scot Lade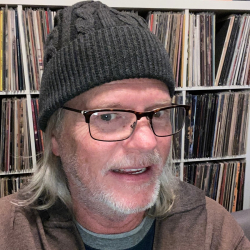 Latest posts by Scot Lade
(see all)