Mazes


Ores & Minerals
FatCat Records [2013]



Fire Note Says: UK band avoids the sophomore slump and adds excellent Krautrock elements on Ores & Minerals.
Album Review: This is the stuff right here! A hot young guitar band from the UK adopts krautrock influences into their indie rock sound and not only avoids the sophomore slump, but completely blows their first album out of the water! Sounds pretty good, right? If you answered yes, then Mazes is the band you need to check out, and Ores & Minerals is the record you absolutely must hear.
"Bodies" opens Ores & Minerals on a high note, with nearly 7 minutes of a Neu! inspired motorik groove. The guitars dart around the rock solid beat and provide a slashing counterpoint to the pummeling beat. From there, Mazes shift gears, with the solid, but slower and less groovy, "Dan Higgs Particle". This particular song, is pretty straightforward indie guitar fare, it's not bad, but it's not a highlight either. At just over 2 minutes, it feels longer. Mazes shift gears again with the brief lo-fi instrumental "Significant Bullet" which slowly dissolves into the title track, "Ores & Minerals". "Ores & Minerals" builds slowly, taking it's time to hit work it's way into it's groove. Think Wilco's "Kidsmoke" if Yo La Tengo covered it. The guitars really kick in at about the 1:30 mark, and give you an all too brief face melting! The last 50 seconds of the track feature another ripping solo which the band rides out to the songs conclusion. There are a few more excellent songs on the album which are in the similar vein, "Skulking" and "Bite" are both fine examples of their Yo La Tengo meets La Dusseldorf sound.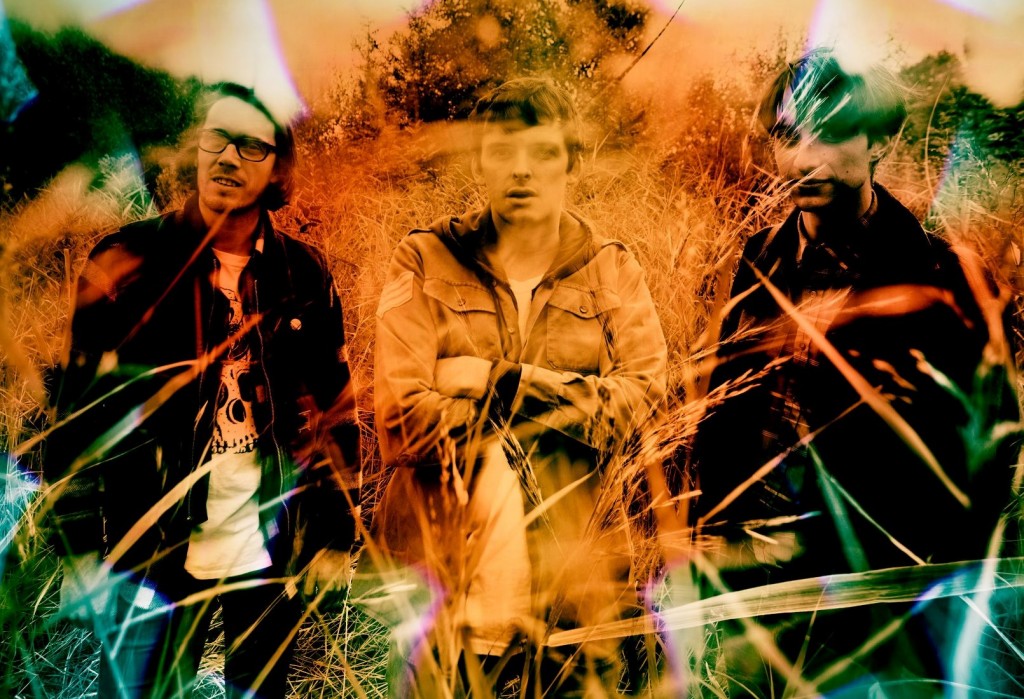 Mazes really find their footing on the spectacular "Slice" which is a perfect 3:37 summation of their record. Everything they do well is encapsulated in this track. Excellent guitar work, strong melodies, and nice rhythm section work all coming together and working as a whole. It feels like less of a "Hey, let's spot the influences" type song, and more of a sign of great things to come for this young band. Keep an eye on Mazes, they are pretty unique in this day and age, they aren't mining the same influences that every other young band is, they are on to something completely different. I think you are going to dig what they are about!
Key Tracks: "Skulking", "Bodies", "Slice"
Artists With Similar Fire: La Dusseldorf / Neu! / Pavement
Mazes Website
Mazes Facebook
FatCat Records
-Reviewed by Kevin Poindexter

Latest posts by Kevin Poindexter
(see all)