Night Beats


Who Sold My Generation
Heavenly Recordings [2016]


Fire Note Says: Night Beats return to try and ask the question Who Sold My Generation?
Album Review: It is my privilege here at The Fire Note to review many psychedelic bands. For the three years that I've been doing this there has been quite the revival. Bands like: Moon Duo, Goat, King Gizzard and the Lizard Wizard, Pond, Far-Out Fangtooth, Thee Oh Sees, Rose Windows, Wand, Tame Impala, Holy Wave, Cricketbows, The Black Angels, Woods, Unknown Mortal Orchestra, and that's only the tip of the ice burg. So when Seattle's Night Beats crossed my path I had some high hopes. Now I may have been a bit harsh calling Night Beat's Sonic Bloom a bummer-I gave it a 3.5. While it didn't innovate heavily it was a garage psych headphone album that allowed you to tune and drop out while creating some memorable moments.
A little over 2 years later Night Beats returns with a new label and a new album. Who Sold My Generation was co-produced by Black Rebel Motorcycle Club's Robert Levon Been (who also plays bass on the record). Sadly Been doesn't add much as Night Beats fill a well worn psychedelic template that lacks memorable moments. I have to give props to Night Beats for turning to a more experimental approach, but even in those cases with songs like "Porque Mañana" and "Last Train To Jordan," they still stick to a format.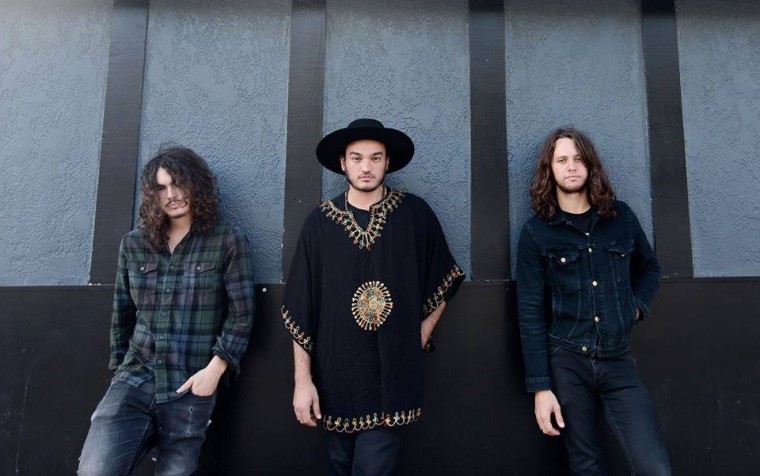 Who Sold My Generation gives nods to a lot of forefathers-The Ventures, The 13th Floor Elevators, The Revels, Can, to name a few-and while that's deliberate, its consistency still produces a less groovy album then Sonic Bloom. There is some fun to be had with songs like "No Cops," "Sunday Mourning," and strongest track "Egypt Berry" but Night Beats will have to devise a different plan of attack if they want to impress us with their next release.
Key Tracks: "No Cops" / "Sunday Mourning" / "Egypt Berry"
Artists With Similar Fire: The 13th Floor Elevators / Dead Ghosts / The UFO Club

Night Beats Website
Night Beats Facebook
Heavenly Recordings
-Reviewed by Christopher Tahy

Latest posts by Christopher Tahy
(see all)