Modest Mouse


Strangers To Ourselves
Epic Records [2015]


Fire Note Says: Modest Mouse returns and it was almost worth the wait.
Album Review: A bad day fishing is better than a good day at work. Which is to say that even if this were the least impressive album of Modest Mouse's career (which it is) it would still be better than most everything else out there. It's always tricky reviewing a record from a band you've been following for an extended period. Especially when most of the noise since their last album (in this case 2007's underappreciated We Were Dead Before The Ship Even Sank) has been negative and/or purely head-scratching (Big Boi?). Having witnessed said band touring in support of that record with Johnny Marr on guitar it is with a heavy heart that I do not find myself in love with Strangers To Ourselves. Not that it's a bad record, mind you. In fact, if this were some newly minted, ultra-hyped band from Issaquah, Washington I would probably have an entirely different reaction. But coming from the band that gave us two stone-cold masterpieces (The Lonesome Crowded West and The Moon & Antarctica) it must be considered a misstep. Perhaps a slight one but a misstep nonetheless. Gone is co-founder/bass player Eric Judy and he apparently was replaced by an entire legion of new faces – bulging Modest Mouse to an unruly seven piece. It's a strange sight given the fact that the band's best work was done as a trio. Stranger still is how the additional members seem to contribute so little to the finished product.
It's not all bad news for people who love good music. The first single, "Lampshades On Fire", is actually pretty great recalling as is does the one and only hit these guys ever had (the indomitable "Float On.") Isaac Brock sounds fantastic on this track – his curious voice always worth the price of admission. The song also features that trademark Modest Mouse guitar trick: the whammy bar harmonics twisting and bending notes around the melody. It is unfortunately preceded by one of those entirely forgettable opening cuts that too many albums begin with these days. Hey, what's wrong with starting a record with your best tune? Nothing! But no one is likely to confuse the tepid title track with "3rd Planet", "Dramamine" or "Teeth Like God's Shoeshine." Another stand-out is "The Ground Walks With Time In A Box." Although it outstays its welcome by a couple of minutes it is a strong reminder of the power this band has and I'm sure it'll be a live beast. "Ansel" starts with a Caribbean flavor then segues into a crunchy guitar section and is one of the songs that leaves an impression. Another memorable track is "Be Brave" and its 6/8 time signature sounds new for Modest Mouse and if there has been a constant criticism of Strangers To Ourselves it has been the lack of new ideas.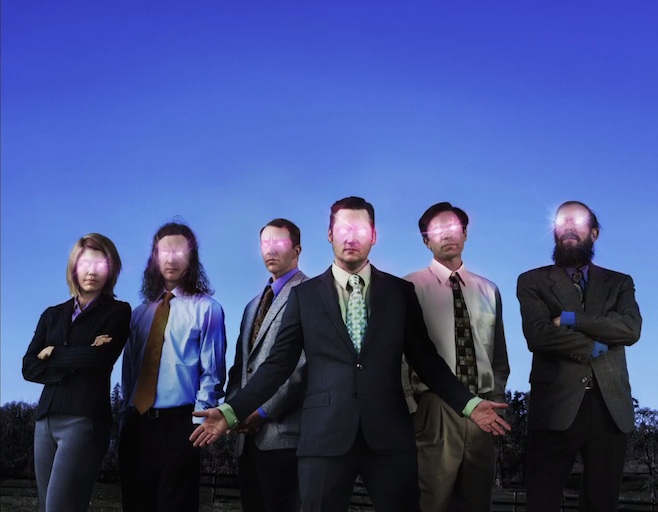 The dead center of many complaints has been "Pistol (A. Cunanan, Miami FL, 1996)" – a truly strange song about Gianni Versace's killer. This thing is clearly the product of a band spending way too much time working on an album and having something this bad end up on the finished track listing is unexplainable. It's an unlistenable mess, yes, but at least it sticks in your head. A sin much worse is the song that comes and goes without making any kind of dent in your consciousness and there are just too many of those present this time around. Songs like "Shit In Your Cut" and "Pups To Dust" aren't horrible but even after listening to this record thirty times I couldn't tell you what they sound like. Modest Mouse isn't supposed to be that kind of band.
As the final notes of "Of Course We Can" die out there is an undeniable feeling that they, in fact, cannot; of emptiness and longing for the band that was/is capable of so much better. I'm not willing to write them off just yet – they're too good for that. Perhaps this is Brock and company shaking off the rust and will be better next time around. They have already announced that another album is done and is right around the corner – serving as a companion piece. Let's hope they find their swagger again on that one. As for this: it still beats the hell out of Imagine Dragons or One Republic. And it's definitely better than a good day at work.
Key Tracks: "Lampshades On Fire" / "The Ground Walks With Time In A Box" / "Be Brave"
Artists With Similar Fire: Built To Spill / Wolf Parade / Death Cab For Cutie
Modest Mouse Website
Modest Mouse Facebook
Epic Records
-Reviewed by Scot Lade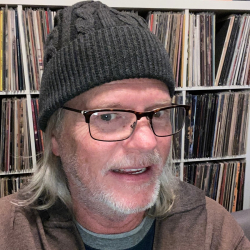 Latest posts by Scot Lade
(see all)