MiniBoone


MiniBoone
Ernest Jenning Record Co. [2013]



Fire Note Says: MiniBoone splashes onto the scene with a strong eponymous debut.
Album Review: MiniBoone is a five-piece band from New York that has been kicking around since 2008. They have just released their first full-length album but have two EP's and a 7-inch to their name already. This is relevant because MiniBoone has a layer of polish and assuredness to it that is rare on a debut. In fact, the album gets off to such a great start that it's difficult to avoid a letdown with some of the tracks that stand up to the great ones to be found.
"The Superposition of Human Affection" opens the self-titled album in a hurry. It's a tight two-minute song with short verses and quicker choruses. I think I counted three verses and a chorus for each, as well as an interlude. It's a bit of a rush but was a call to the listener to brace for the next 12 songs and 42 minutes. Lead single and contender for best track on the LP "I Could, I Could" follows. There's scarcely a pause between the the preceding and the opening riff of "I Could, I Could." But then there's a second or two of silence, which MiniBoone effectively employs a few times on the album. The track made me think of Dire Straits, Talking Heads, and a praise band all wrapped into one. If that sounds confusing it is until you hear it. That the singer is wanting to take someone to a Dolly Parton show only solidifies that assertion. Long story short: this is a busy song whose elements complement each other in a way that is bright, warm, and bounding with energy.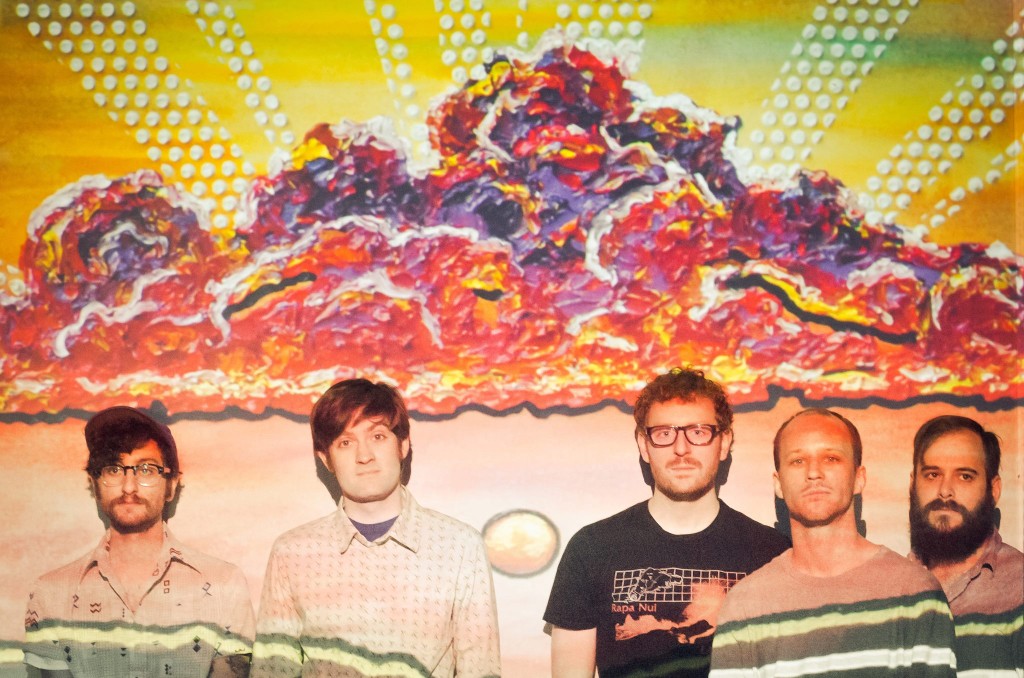 I usually only point three songs from an album that are the cream of the crop but there's a lot worth hearing here. "Phases" sounds like a great David Bowie track. "Magic Eye" slows down the pace with a chill groove that fits perfectly in the middle of the album. "Baby, I Hope So" uses tricks like a minor chord change halfway through and another false ending. And even though "While U W8" uses text speak in the title, the actual song doesn't live up to the title's false pretenses. Each of these tracks add a different flavor to the album that doesn't feel redundant or unnecessary.
MiniBoone is a very very good album that falls just short of great because of its ambition. With 13 total tracks there are two or three that make the album feel bloated (take the just-alright "Gimme Gimme Gimme" for such an example). I like that MiniBoone pulled out all of the stops with their debut, and when the music works, it soars. Which makes the mediocre sections even the more disappointing. Nevertheless, MiniBoone has a ton of talent and I'll eagerly await their next release.
Key Tracks: "I Could, I Could", "Phases," "Magic Eye," "Baby, I Hope So", "While U W8"
Artists With Similar Fire: Avi Buffalo / Local Natives / The New Pornographers

MiniBoone Website
MiniBoone Facebook
Ernest Jenning Record Co.
-Reviewed by Matthew Heiner

Latest posts by Matthew Heiner
(see all)