M83


Junk
Mute Records [2016]


Fire Note Says: M83 loses some of their style and wonder on latest Junk.
Album Review: It's tough to follow up a groundbreaking, critically acclaimed piece of art. That it took Anthony Gonzalez and company five years (and a few side projects) to release Junk, after the seminal Hurry Up, We're Dreaming (2011), speaks to that challenge. Junk is a very different album in tone, yet at times feels stuck in recreating some of the magic that the latter album contained. You'll find some good stuff here, but it doesn't reach the heights of M83's previous work.
One way in which the tone differs is by instrumentation and song construction. M83's synthesizer-heavy pop music has tended to employ many instruments, but what you'll hear most on Junk are accompanying horns. Some would argue this is a good thing, but on this album, not so much. The songs end up sounding samey or missing the element of surprise that comes from a good M83 song. Other tunes are stripped down, maudlin affairs. While I appreciate both the risk and message behind "For The Kids" and "Sunday Night 1987," they're really schmaltzy. It's a departure for Gonzalez that doesn't pay off.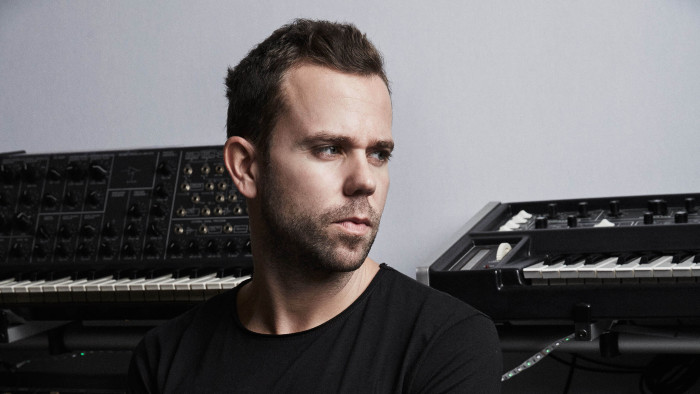 Onto the good stuff: the one-two punch of "Do It, Try It" and "Go!" get Junk off to a roaring start. The piano riff in the opener is indelible and the chorus soars. "Go!" is full of hooks and will probably make it into a Mazda commercial at some point, if not already. (Aside: Gonzalez makes great driving music.) Other singles worth checking out are "Road Blaster" and "Time Wind." A bit more subdued than the opening tracks, they provide balance to the album without going down the sappy route. "Time Wind" is the smoother of the two but both are admirable.
Gonzalez seems to have made two albums with Junk: one for me and one for my mom. There is overlap in what we would like, but I can imagine most of the moms out there falling in love with the ballads. Of course, this makes for a disjointed album that connects when it works, but falls flat in braying fashion when it doesn't.
Key Tracks: "Do It, Try It," "Road Blaster," "Time Wind"
Artists With Similar Fire: Phantogram / The Avalanches / Daft Punk

M83 Website
M83 Facebook
Mute Records
-Reviewed by Matthew Heiner
Latest posts by Fire Note Staff
(see all)