M Ross Perkins


M Ross Perkins
SofaBurn Records [2016]

Fire Note Says: M Ross Perkins' debut LP shows that sometimes all you need to make a great record is yourself,
Album Review: It's been quite a year for Dayton native M Ross Perkins: he had a track premiered by the High Times website, an album feature/stream on AllMusic, and recorded both his own solo album and a record with fellow Daytonians Me Time. But the hype is well-deserved—Perkins is not just a talented songwriter but a potent multi-instrumentalist as well, and his self-titled album is a tribute to that fact. Written, recorded, produced and played solely by Perkins himself, M Ross Perkins is a stunning showcase of tunes that demonstrates his ability to channel the best elements of 60s and 70s rock and pop.
Drawing from a diverse well of influences that include the obvious (The Beatles, CSNY, The Beach Boys) and not-so-obvious (Harry Nilsson, Todd Rundgren, "Lola"-era Kinks), Perkins shows he's right at home crafting harmony-laden psych-pop one minute and an earthy barroom country-rock shuffle the next. If the record occasionally threatens to burst at the seams from the sheer number of styles it incorporates it never actually feels disjointed, mainly due to Perkins' strong hook-laden songwriting, which always keeps things grounded with catchy tunes and witty, relatable lyrics.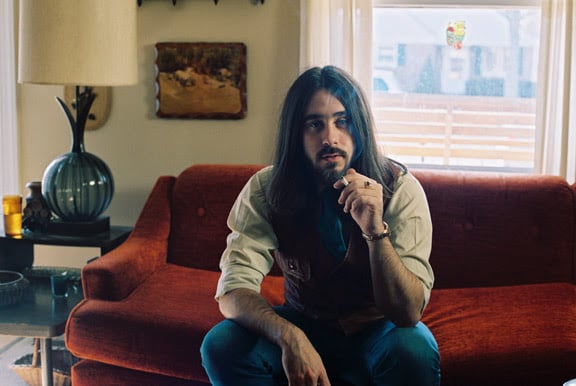 "Amazing Grace (Grandma's Dead)" is one such highlight, with an instantly-memorable melody laid atop a fuzzed-out groove and paired with a wry sense of humor ("Grandma's dead and we're taking all her stuff / Gonna make her stuff our own"). Other standouts include opener "Humboldt County Green, with its layered vocal harmonies and jangling guitars, the melancholy Rubber Soul-style ballad "Someone Else," and the twangy story-song narrative of "Local Showcase," which relates the frustrations of sharing the bill with other acts that aren't as dedicated to their work. Then there's "Let A Little Lazy," which slowly builds into a perfect encapsulation of the album as a whole.
M Ross Perkins would be an achievement for a band, let alone a single musician, and its homespun quality makes the complex arrangements and polished playing even more impressive. It's not an album that immediately dazzles you—instead, it lets the songs speak for themselves on the first few listens, slowly revealing their depth on repeated listens. In other words, all the hype the album and its creator have received so far are justified. And listening to M Ross Perkins, you can tell he's just getting started.
Key Tracks: "Let A Little Lazy" / "Humboldt County Green" / "Amazing Grace (Grandma's Dead)"
Artists With Similar Fire: Harry Nilsson / Emitt Rhodes / Father John Misty
M Ross Perkins Website
M Ross Perkins Facebook
SofaBurn Records
– Reviewed by Simon Workman

Latest posts by Simon Workman
(see all)