Lady Lazarus


All My Love In Half Light
Self-Released [2013]



Fire Note Says: All My Love in Half Light is a solid sophomore album warranting Lady Lazarus attention on the ambient folk scene.
Album Review: Lady Lazarus is an old soul playing to a new genre of ambient folk. Named from the Sylvia Plath poem of the same name, Lady Lazarus is the solo music project of singer-songwriter Melissa Ann Sweat. With her sophomore album, poetically named All My Love in Half Light, she brings her cool, mello sound into focus. The album's songs blend together, creating one anthem with separate pieces and different sounds.
The first two songs are slow and suspenseful. The first, "Lapsarian," is almost Celtic, using drawn-out vocals over an accordion or organ-sounding instrument. The track also uses hints of bagpipes as "lovers before we were lovers," is sang over and over again. It blends into the next song, "Goudunov," which uses similarly slow notes and vocals, but much less Celtic sound.
"Wonder, Inc." is less suspenseful, opening like a Sunday church service with soft vocals and notes played by a piano. The song is serenading, taking its time. In the same way, "Eventide" begins with a piano, creating a patient, ambient sound.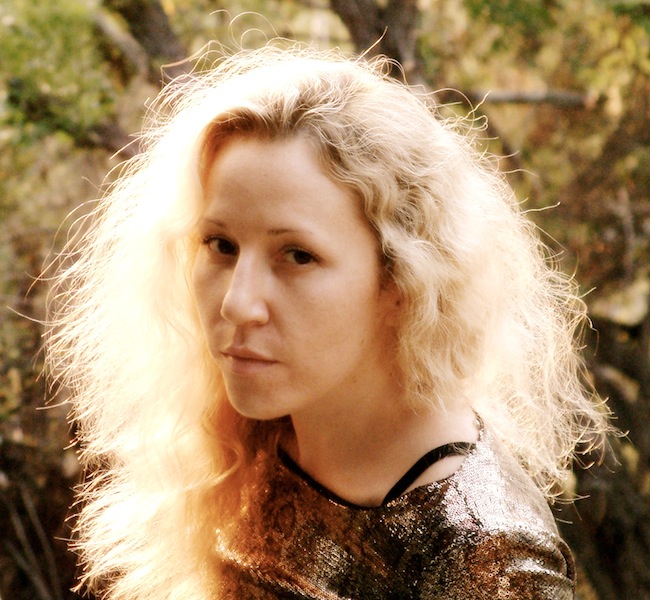 Another ambient, noisy track "Constant Apples," is again slow, using minimal vocals. It's followed by "Do Not Go Gentle," which is, at first, ambient with minimal vocals until, towards the middle, it gets louder and poetic, sounding closer to "Wonder, Inc." and "Eventide" with its use of the piano.
Capturing an image of a star-filled night, the album ends with "Gleam." It uses both slow and fast notes that play on top of each other as vocals repeat "all my love." The track fades out, creating a solid, anthem-like ending.
With a variety of sound and theatrics, All My Love in Half Light is a solid collection of songs warranting Lady Lazarus some attention. For fans of indie, folk, and ambient music, this album is definitely one to add the collection.
Key Tracks: "Lapsarian", "Wonder, Inc.", "Constant Apples"
Artists With Similar Fire: Iron & Wine / The National / Bright Eyes
Lady Lazarus Website
Lady Lazarus Facebook
-Reviewed by Michelle Morgan