La Sera


Hour Of The Dawn
Hardly Art Records [2014]



Fire Note Says: La Sera rocks it up on third LP Hour Of The Dawn.
Album Review: The Vivian Girls at this point seem like a very distant past when it comes to bassist Katy Goodman. Even though they technically broke up this past January their last record preceded Goodman's La Sera sophomore record Sees The Light (2012) by one year. That also means that La Sera's third record, Hour Of The Dawn, is Goodman's first release with nothing to fall back on. It is also the first album that leaves her more secure places and turns outwards to what the world has to offer. That doesn't mean that the songs don't still deal with affairs of the heart but now she seems passionate and confident in her direction and take on these issues.
This all begins with the first song "Losing To The Dark" which tells the depressing story of being in love with an alcoholic drug addict and taking the stance that she won't live like that forever. It finds Goodman taking matters into her own hands and making the tough decision. "Summer Of Love" talks about a fading relationship that is highlighted when Goodman sings "The love we had come winter time, has turned a darker grey." It drives home the point that finding a special person is not always easy and when it goes array it can be painful.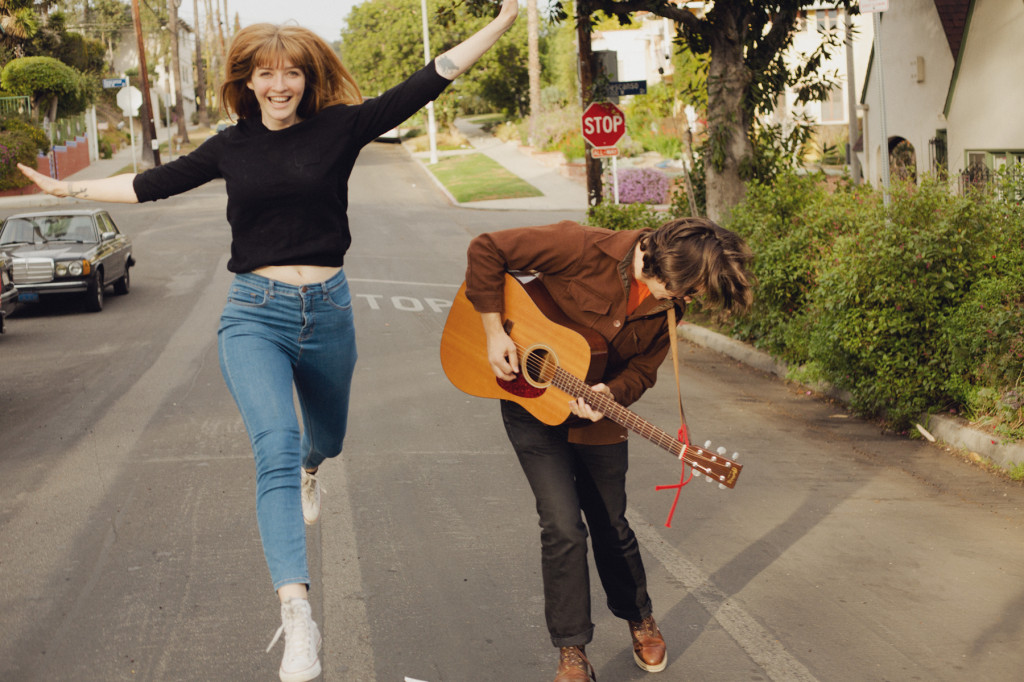 Hour Of The Dawn finds Goodman telling it like it is which is comparable to her previous albums but where the album takes a bold step is its presentation. La Sera have made a much more rock record with Hour Of The Dawn. These ten songs find La Sera cranking up the guitars, firing snappier drum beats and Goodman finding a bit more force with her vocal delivery. All of this works for me because La Sera no longer takes a back seat to the Vivian Girls with their more forward rocking soundtrack.
From the guitar solo in the title track to the 30 second rowdy opening of the record La Sera have laid all of their cards on the table with third long player Hour Of The Dawn. Katy Goodman has never sounded so in control as her voice and band turn every piece of this album up about 10 notches. Depending what you are looking for Hour Of The Dawn might hold the answers. Past fans of La Sera might need to adapt some to this grittier sound of this album but for any Vivian Girls holdouts – Hour Of The Dawn is for you. La Sera keeps getting stronger and Hour Of The Dawn is their best yet. I like the edge and sweat that comes with this album as Hour Of The Dawn is not only entertaining but now a legitimate full time band.
Key Tracks: "Losing To The Dark" / "Running Wild"/ "Hour Of The Dream"
Artists With Similar Fire: Best Coast / X / The Pretenders

La Sera Website
La Sera Facebook
Hardly Art Records
– Reviewed by Christopher Anthony

Latest posts by Christopher Anthony
(see all)