Kodaline


In A Perfect World
RCA Records [2013]



Fire Note Says: Kodaline's In A Perfect World is a likeable, if familiar, debut.
Album Review: Do you know someone who likes Coldplay? How about Mumford & Sons? May I suggest a stocking stuffer for that person? Kodaline's In A Perfect World is a nice blend between the two bands, although it skews more towards Coldplay. Kodaline is from Ireland and In A Perfect World is their first LP after several EP's set the stage for this release. The Fire Note reviewed the most recent EP (TFN Review), which held a single that has been ubiquitous in television spots. That single, "All I Want," also makes an appearance on this album. That EP showed promise of a band that was following in its British big brother's footsteps, and In A Perfect World confirms the band's trajectory.
It's really tempting to compare Coldplay and Kodaline side by side and enumerate the many ways that the latter emulates the former. From frontman Steve Garrigan's voice, to the positive lyrics and song titles, to the swelling harmonies, to the occasional piano…damn, I was really trying not to do that. So what stands out regardless? "Love Like This" is one of the more fun tracks on this LP – it's loose and sounds like the band is having a blast. I enjoy it when music and lyrics seemingly don't fit together, with Garrigan repeating throughout "A love like this won't last forever." Rather than get down about it the tone indicates that you may as well enjoy all of the moments until that love stops lasting.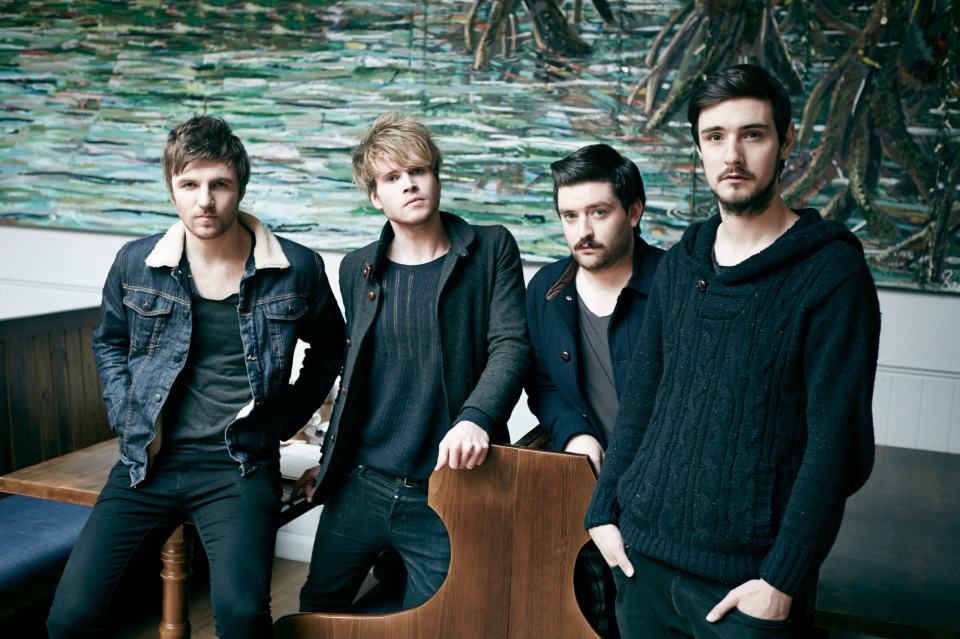 "After The Fall" opens with piano and it provides the background for the arrangement of the song. It's a pleasant, non-offensive track that would fit on any adult alternative radio station right now. "Way Back When" sounds like a throwaway at the end of In A Perfect World – it opens with someone taking a sip of some beverage (I hope it was a Jack and Coke, or at least black coffee, not some vegan concoction). The folky sound is subdued and straightforward and builds to a harmonious crescendo. The lyrics are an anticipated nostalgia about hoping to fill one's days with fun. "Way Back When" succeeds in a evoking that feeling.
Kodaline has a lot of talent and can craft a catchy song. Not every band could pull off such a high quality homage. However, the album has a definite sense of been-there-done-that that is a shame for a band's debut. I mean, there's a track titled "Talk" (also the name of a Coldplay song, though this one is not a cover) and also "Big Bad World," which sounds like it could have been the name of any track on X&Y. I'd love to see Kodaline develop their sound on their next outing to make it more their own. Until then, Kodaline is just alright for me dawg.
Key Tracks: "Love Like This," "After The Fall," "Way Back When"
Artists With Similar Fire: Coldplay / Mumford & Sons / Snow Patrol

Kodaline Website
Kodaline Facebook
RCA Records
-Reviewed by Matthew Heiner

Latest posts by Matthew Heiner
(see all)