Jack White


Boarding House Reach
Third Man/Columbia Records [2018]


Fire Note Says: Jack White's most eclectic listen to date. Maybe rock is dead? Or is it?.
Album Review: If anyone in the indie rock nation could help push the disappearing genre back into the spotlight you think Jack White would be the artist. After already really good records this year from Superchunk, The Breeders, Car Seat Headrest and Guided By Voices, White is all 2018 would need to declare it officially back – right? Instead, Jack White delivers one of his most challenging and eclectic records of his entire career so the "rock" thing may be still in limbo but not the art behind it.
Now, you could make the argument that there is nothing wrong with this and every "career" artist should move away from the blood and sweat sound that got them to the top at some point. I don't disagree, as I think all my favorite artists over time have released an album that feels outside the comfortable listening box. Jack White's third solo outing, Boarding House Reach, is that record. The lead track, "Connected By Love" is probably the closest you will get to the classic Jack White sound as it smolders with its memorable chorus and bluesy sway complete with big background vocals. It could have easily been found on Lazaretto (2014) or Blunderbuss (2012). From there, Boarding House Reach dives headfirst into a rabbit hole of experiment blips, unsteady synthesizer, funk rhythms and some rattling piano playing.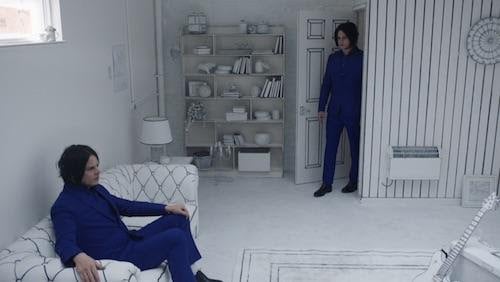 Everywhere you turn here there is something unique for the Jack White playbook. "Get In The Mind Shaft" has a George Clinton vibe going on. "Ice Station Zebra" features a little rap over jazz beats while "Humoresque" is an eerie piano driven lullaby ending. With all of the differences here there are still a handful of tracks that will positively bust out loud in his live set such as "Over And Over And Over" and "Corporation." The later opens up with the question "Who's with me?" That question can be answered "I am" but only after you give Boarding House Reach a multitude of listens.
It is an album to be respected but will turn off the casual listener and someone that is still in a White Stripes mindset. By the end of the year, I have no idea how I will feel about this record. I don't feel like I will be in the same place with it as today because it is very fluid. All that means is that Boarding House Reach is truly a perplexing listen and maybe fits a certain mood. I respect White for walking out on the thin branch here. If I was honest, I still would love to hear him shred the guitar and create a thunderous rock anthem. With that said, having an artist like White continue to challenge everyone is something. It may not be popular at this moment but over time I believe Boarding House Reach will be a constant conversation piece in his catalog – that says it all!
Key Tracks: "Connected By Love" / "Respect Commander" / "Corporation"
Artists With Similar Fire: Beck / Prince / The Beta Band
Jack White Website
Jack White Facebook
Third Man Records
Columbia Records
– Reviewed by Christopher Anthony

Latest posts by Christopher Anthony
(see all)