Hospital Ships


Destruction In Yr Soul
Graveface Records [2013]



Fire Note Says: Hospital Ships third album aims for the back seats at an arena near you.
Album Review: Call me a sentimentalist or an old fuddy-duddy, I don't care. The thought of The Dismemberment Plan, Sebadoh and Superchunk all with albums on the horizon makes me giddy. But it was that turn-of-the-century sound that really got me going. You know: Built To Spill, Flaming Lips, Mercury Rev. It's been one fad after another ever since. And with the advent of the internet and those horrible music blogs (wait a sec, I'm writing for one! Damn.) One only needs to listen to the new Washed Out to understand how quickly everything can change. But in the early aughts things moved at a much slower pace. Heck, it took months for a band to catch on. Then the hype machine churned into being and we get stuck with Tapes 'N Tapes, to single out one of many. So it's really hard to fathom that the sound of 2003 feels so, well, dated. But that's okay. When you're toting a batch of songs this good I don't think anyone really minds all that much. Besides, when you name your band after a Flaming Lips song ("Abandoned Hospital Ship" from the brilliant Clouds Taste Metallic) your not likely going to sneak up on anybody anyway.
Hailing from Lawrence, Kansas, Hospital Ships began as a solo project for Jordan Geiger. With his main band, The Minus Story, on hiatus he did time in Shearwater and fellow Kansas act The Appleseed Cast. Now, it would appear, Hospital Ships is more than a mere side project. The level of ambition certainly bears that out. Destruction In Yr Soul is full of indie anthems that track well alongside Arcade Fire or Broken Social Scene. Geiger's voice splits the difference between Wayne Coyne and Jonathan Donahue so well that it becomes somewhat of a distraction. Free to do what he likes with this ship, he steers a course straight for the satellite heart. And how much you enjoy this album will be in direct proportion to your feelings about a certain Oklahoma band. The eight songs here go for grandeur yet remain very simple things – often two chords repeating themselves with sparse atmospherics building into a dizzying splendor. Lyrically Geiger can't help himself either as he infuses these songs with trite indie sound bites that work in spite of themselves. This record really shouldn't be this good.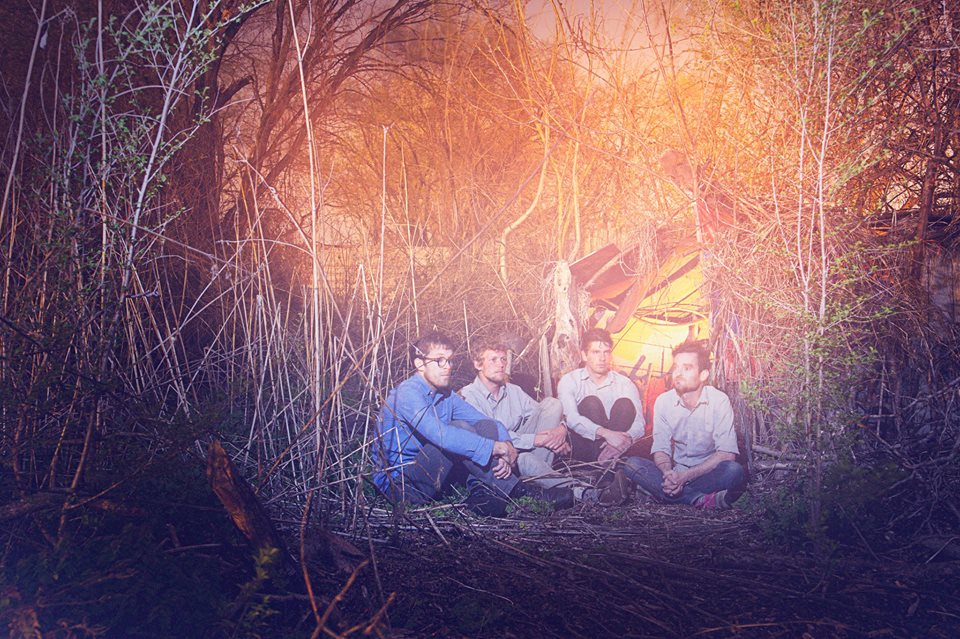 Though seriously front-loaded, the second half of Destruction is solid. But it is clearly the first three songs that have the most to offer. On opener "Come Back To Life" Geiger uses his androgynous voice to full effect as it sounds almost like a girl-boy vocal. "Joan Of Arc" has the casual earnestness of an Arcade Fire track and then we come to the best song on the record (by a wide margin): "If It Speaks" and its motorik pulse that elevates the entire album. It's a show-stopper to be sure. More like this and Hospital Ships could be just the vehicle Geiger has been in search of for years. Ten years may not be that long but in today's culture it's an eternity. Had this record come out then it may have had an impact, but in 2013 it is just a really good album among hundreds. Maybe there's nothing wrong with that. But it still makes me feel old.
Key Tracks: "If It Speaks", "Joan Of Arc", "Come Back To Life"
Artists With Similar Fire: The Minus Story / Mercury Rev / The Flaming Lips
Hospital Ships Website
Hospital Ships Facebook
Graveface Records
-Reviewed by Scot Lade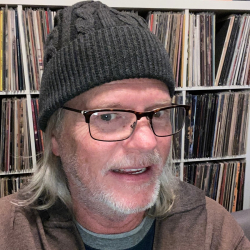 Latest posts by Scot Lade
(see all)