Highasakite


In And Out Of Weeks EP
Propeller Recordings [2013]



Fire Note Says: Norwegian indie-pop quintet Highasakite make US debut with engaging EP.
Album Review: Norwegian indie-pop quintet Highasakite are ready to break out in the US with their debut EP In And Out Of Weeks. It is a compact 5 songs of infectious hooks, flowing synths and features the siren vocals of Ingrid Helene Håvik. This smooth delivery makes In And Out Of Weeks very listenable and keeps your interest.
First track and single "Son Of A Bitch" is the best example of how Highasakite has earned "Best New Act of 2012" accolades from the Norwegian press with its memorable tribal drum and floating synthesizer opening before Håvik's vocals take complete control of the song as she effortlessly sings "Son of a Bitch" with such a pleasant tone that its pointed direction just makes you sing along. The five piece has a unique mix of instruments as it works with a double synthesizer attack, guitar, percussion, flugabone, tuba, and zither played by Håvik. The other ear catching characteristic that Highasakite bring to the table is that Håvik can go from a stylish jazzy style singing to a more rapid firing tongue twisting delivery that gives Highasakite an unexpected edge.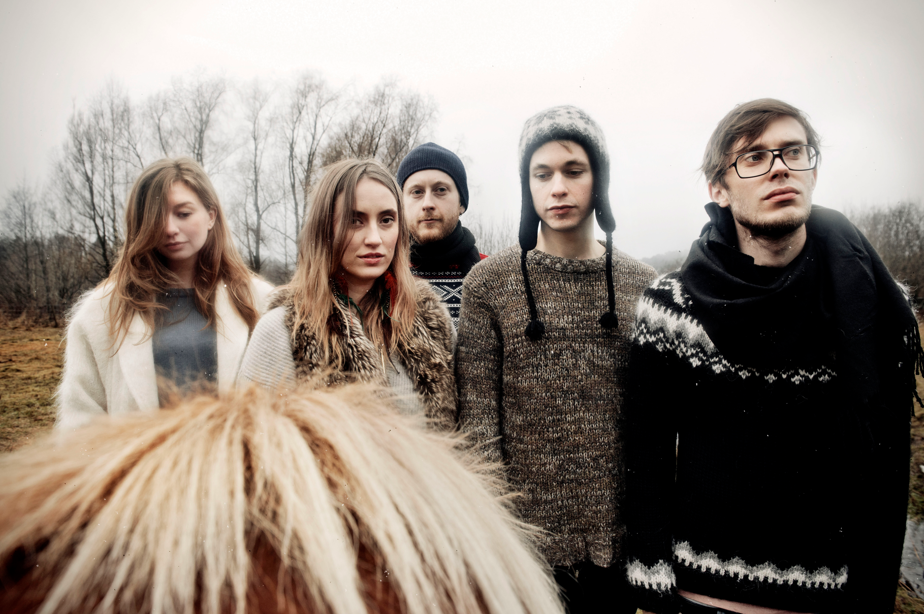 The first three tracks on In And Out Of Weeks are impressive and will make you want to hear more. I found the lower key title track and closer "Whatever That Means" to be somewhat redundant in the overall vibe and honestly would have been better split up in the tracklisting. They are not bad tracks but having them paired back-to-back ends the overall upbeat EP on a sleepy note. That being said I still enjoyed "Whatever That Means" with its coordinated synthesizers and crashing cymbals which match the atmospheric almost choral like vocal.
Breaking into the US market is never easy for any band but I think a group like Highasakite might have some success if their music just lands in the right place. Ingrid Helene Håvik is a true vocal talent and the band's mix of classic American style pop with synthesizers and heartfelt lyrics should strike a chord and build a fan base. This EP definitely accomplishes its task and gets you ready for a Highasakite full length which we will have no problem checking out when the time comes!
Key Tracks: "Son Of A Bitch", "Winners Don't Come Easy", "Indian Summer"
Artists With Similar Fire: School Of Seven Bells / Cornershop / M83
Highasakite Website
Highasakite Facebook
Propeller Recordings
-Reviewed by Christopher Anthony

Latest posts by Christopher Anthony
(see all)