Hayden


Hey Love
Arts & Crafts Records [2015]



Fire Note Says: Toronto's Hayden adds another strong record to his ever growing catalog.
Album Review: Hayden had immediate attention on his 1996 debut Everything I Long For. His brooding vocals and lonely arrangements landed perfectly and were very fresh at the time, as the alternative rock explosion was slowing down and listeners were looking for the next big thing. Like so many artists before him though, trying to achieve that spotlight again can be incredibly hard. Even though that level of exposure has not been there for some time, many that have lost touch with Hayden over the years will be happy to hear that Hey Love marks the Toronto singer's eighth full-length record. For those of you that have been there his entire career, you already know that Hayden has not strayed much from his set style but like on Us Alone (2013) his intensity and personal relationship to the tracks have moved to the center.
Hey Love continues this inspired songwriting as the opening track, "Hearts Just Beat," rekindles his early brooding sounding compositions when he nonchalantly drops the line "I don't mean to blame love / but I guess I do sort of" several times throughout the track. On the following song, "Troubled Times," I enjoy how Hayden picks up more of a beat in the background when he sings "If it's not one thing it is another / These are sure troubled times." This is the way Hayden sometimes masks his true feelings in his songs, which I always appreciate how he forces you to dissect them beyond the surface level. The upbeat "Nowhere We Cannot Go" highlights his piano playing and home studio mixing with its synthesizers and electric guitar rounding out the song while the track emphasizes that love has no boundaries and turns out to be one of his catchiest tracks in years.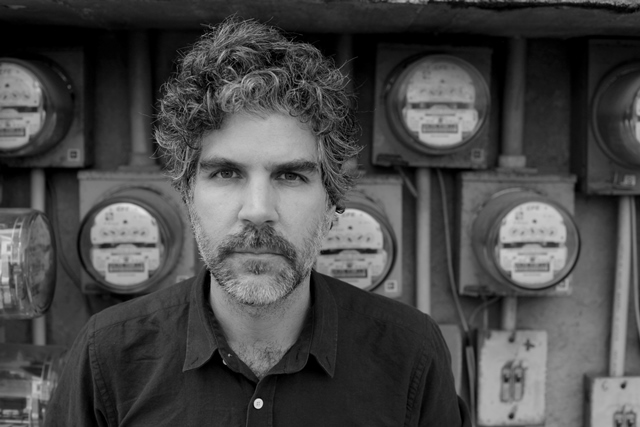 The rest of Hey Love plays out fairly straight forward with plenty of melodies, folk undertones complete with pedal steel and lots of thought stirring lyrics. I don't think anything on Hey Love will have him back on MTV anytime soon but I feel it is one of his strongest efforts in the last ten years. Hayden is an artist that has plenty still to offer as his perspective is now coming from 44 years' experience and you will find that Hey Love only gets deeper and more rewarding every time you spin it.
Key Tracks: "Troubled Times" / "Nowhere We Cannot Go" / "Hey Love"
Artists With Similar Fire: Sufjan Stevens / J. Mascis / Iron & Wine

Hayden Website
Hayden Facebook
Arts & Crafts Records
-feature by Christopher Anthony

Latest posts by Christopher Anthony
(see all)