Great White Buffalo


Great White Buffalo
Self-Released [2013]



Fire Note Says: Great White Buffalo compose fun and heavy pop hooks.
Album Review: A lot of bands put themselves out there with an adrenaline rush of a sound; Great White Buffalo is one of those bands which consist of members Graham Bockmiller, Stephen Johnson, Blake LaGrange, and Rich Carrillo. The L.A. rockers have indie sensibilities, classic rock edge, 90's pop rock undertones, and a dance induced swagger which aims to inject an intelligent emotional component back into the veins of rock and roll.
Great White Buffalo's self-titled record is a success when it comes to fun, groove driven, big rock sounds. Its main difficulties comes forth in a somewhat been there done that form but don't let that deter you. "Thanks For Nothing' is a fun guitar skitter, strum shuffler that evolves into a wide open spacey shrieker-Kings of Leon come to mind. Graham Bockmiller's vocals are gritty, that's for sure. The cleverly rocked and sexy "Likely Story" shows the right amount of vocal strain without feeling overdone. "In The Fold" burns with the intense fire of the sun. It also carries along with it the easy going, dream like swagger of a Strokes song. "Sleepwalk" it a straightforward charged streaker with a sultry soulfulness mixed with an energetic, scream out shout along. Final track and longest of the bunch "Burn" comes forward with waves of progression. Subtle hums, drums, and finely crafted strums start everything off. Bockmiller's vocals give off a deep, exaggerated 90's vibe; It's the three minute mark when the track opens up a bit more, offering up a glam/funk theme mimicking The Killers.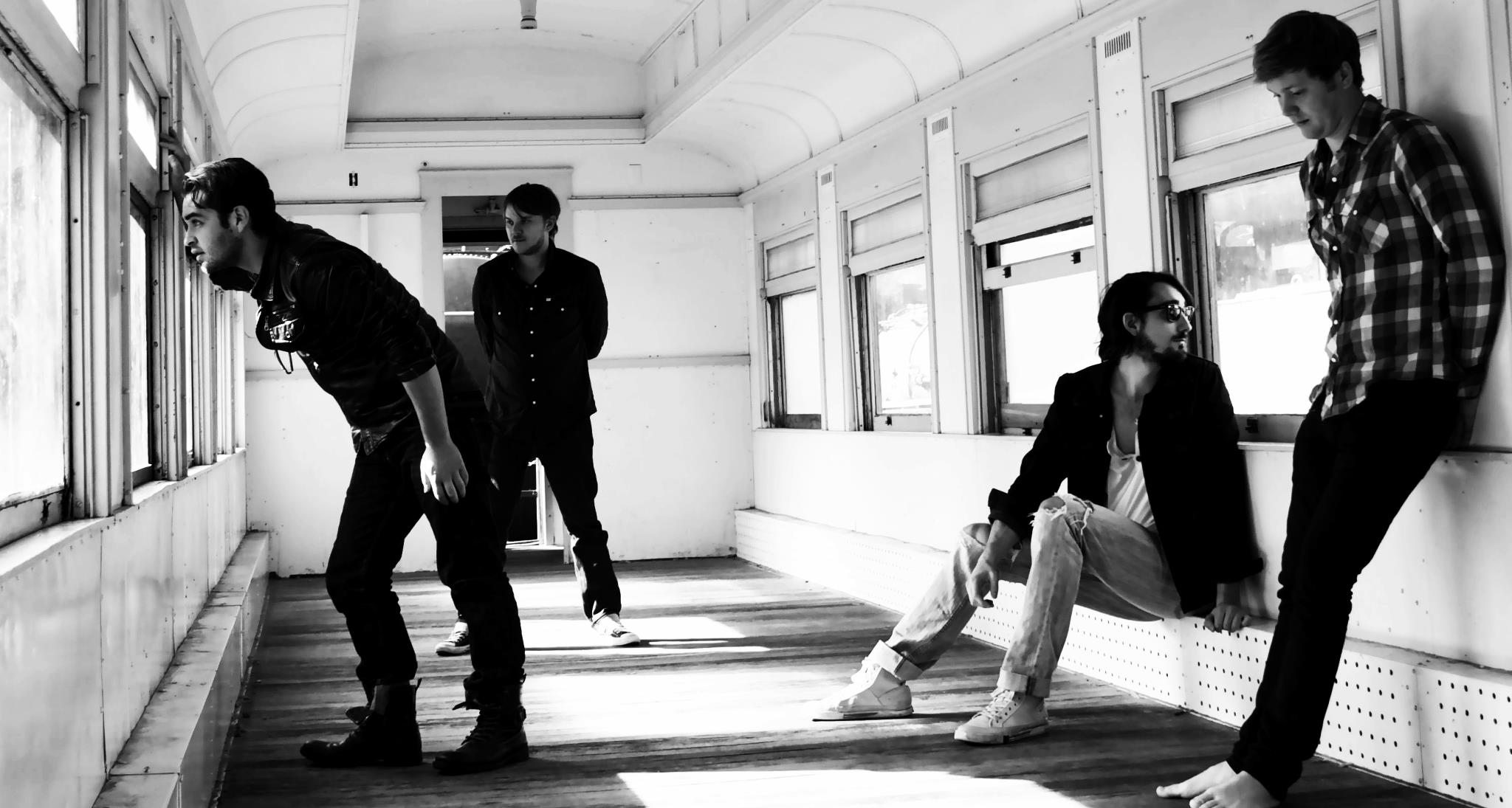 Great White Buffalo's self-titled is exactly what someone looking for a fun listen would want. It incorporates its influences nicely and keeps the energy high at all times. These guys would make for a great opening act keeping the audience's attention, amping them up for the night, and keeping everyone in the groove. Like I said before, predictability may be a component here but Great White Buffalo make up for it with their passion for making good old rock n roll.
Key Tracks: "Thanks For Nothing", "Likely Story", "Burn"
Artists With Similar Fire: The Soft Pack / Kings Of Leon / The Strokes
Great White Buffalo Website
Great White Buffalo Facebook
-Reviewed by Christopher Tahy

Latest posts by Christopher Tahy
(see all)