Gauntlet Hair


Stills
Dead Oceans Records [2013]



Fire Note Says: With their second album the electro-noise duo move closer to the mainstream – but only a little.
Album Review: On their 2011 self-titled debut, Denver-via-Chicago duo Gauntlet Hair appeared to be one of many like-minded acts operating with a clear and obvious debt to Animal Collective – and specifically to Merriweather Post Pavilion. That masterpiece cast such a large shadow over the entire musical landscape at the end of the last decade that anything that sounded remotely like it was unfairly derided – not that Andy Rauworth and Craig Nice will be mistaken for Avey Tare and Panda Bear any time soon. And as their new album for Dead Oceans demonstrates, these two have ideas all their own and quite distinct from anybody else.
Stills begins with the single, "Human Nature" and the first thing you notice is a decided Jesus And The Mary Chain vibe with some Grizzly Bear instrumentation. If you think that sounds like a good combination you would be correct! The song floats around for a while until it culminates with Rauworth repeating the line "They tell me I make you smile/One time a week." There's a detachment from the song's emotive theme that pairs well with the defiant swirl of sound around the pulsing bass. It's a great lead-off track that the rest of Stills struggles a bit to keep up with. There's more variety, however, within the songs this time around: "Spew" turns up the industrial goth while "Simple" is their demented take on PiL-style post-punk funk. "Bad Apple" is the one tune that resembles the R&B inflections of their debut. The production (some of which was handled by Jacob Portrait of UMO – who also recently worked on the Wampire record) is better, more nuanced. There's a lot going on in these songs. Multiple listens reveal dark corners and hidden cul-de-sacs. It's probably an album best suited for headphones, although it sounded pretty good in my car today as I rode around the Ohio farmland. There are, no doubt, more than a few confused Amish farmers now wondering what that strange noise was coming from my Mitsubishi Gallant.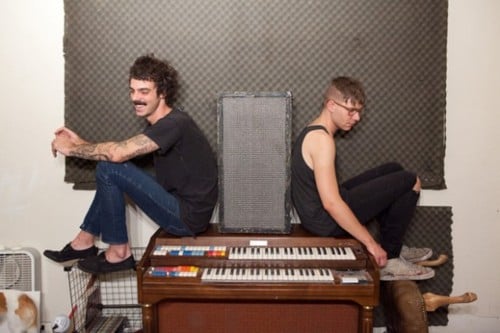 Anyway, the bass-heavy "New To It" is another highlight. The reverb intensity in the vocals does bring to mind a certain Baltimore act but Rauworth and Nice are too smart to fall into that trap again. The super short "Obey Me" bleeds right into my favorite song on the album: "Heave." It's got a righteous 80's guitar sound and rocks harder than anything they've done to date (even if the vocals come off a little Britt Daniel.) The momentum is stunted by the dreary "G.I.D." – a slow and prodding song that shows how delicate a balance this kind of garage-psych can be. For once the vocals aren't completely buried in the mix and I can't for the life of me figure out why that's not a good thing. They waste no time in getting back on course with the Talking Heads informed "Falling Out." The uptempo rhythm and quick-strummed guitar tether the spaced-out vocals and, in a way, it sounds like two different songs being played simultaneously.
The record comes to an end with the dark "Waste Your Art." I'm not sure exactly what they're singing about as the lyrics are mostly unintelligible. I'm not sure (either) if this qualifies as a waste of art because there's a pretty strong chance that Gauntlet Hair has something interesting to say. If not, burying them in a dense quagmire of effects is a proven strategy. But still I am certain that we are only scratching the surface. There is more than meets the eyes and ears with Stills. Though it is a somewhat challenging record, its brevity (ten songs come in at thirty-one minutes) makes repeat listens viable – and recommended. This album isn't going to change your life but it might make driving through Amish farmland a whole lot better.
Key Tracks: "Human Nature","Heave", "Falling Out"
Artists With Similar Fire: Animal Collective / Hooray For Earth / Pure X
Gauntlet Hair Website
Gauntlet Hair Facebook
Dead Oceans Records
-Reviewed by Scot Lade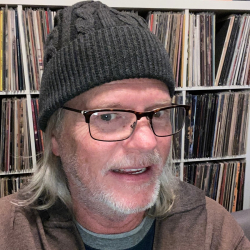 Latest posts by Scot Lade
(see all)