Frankie And The Witch Fingers


Frankie And The Witch Fingers
Permanent Records [2015]


Fire Note Says: Frankie and the Witch Fingers will hit your 60's garage rock nerve!
Album Review: Frankie and the Witch Fingers are a garage rock group originally from Bloomington, Indiana that are currently making the big move to Los Angeles. Their new self-titled sophomore album on Permanent records is full of 60's style psychedelic garage rock that honestly nails the era's style, vibe and cool swagger. Frankie and the Witch Fingers are not simply a flashback band but a group that has not only embraced the sound but have reinvented it for 2015.
Right from the launching opening guitar and drum rhythms on "Flower Pedals," Frankie and the Witch Fingers take you down a path that makes you want more. The vocals kick in after a 30 second jam session that are both raw and fuzzed up, which make a solid first impression that this group is all business up front with plenty of party in the back. On the edgy "Knife Fight," the layered echo effect vocals are much more understandable as frontman Dylan Sizemore warns "don't you mess with that chick / she will cut you clean…slice!" With several tracks like this, rocking out just over the two minute mark, Frankie and the Witch Fingers go for the jugular in the most calm manner and become ingrained deeper in your head with every rumble. On "Vibrations," there is an all-out organ solo which reigns over your speakers with both aggression and simplicity. "Lou Reed" is a track that gives you a classic laid back approach to the genre as its steady beat drives the lyrics. This control helps Frankie and the Witch Fingers stand out from the current revival and when Sizemore lays down the cool line "I'm gonna burn, I might not burn as much as you burn today," you get the sense that this young band is all grown up.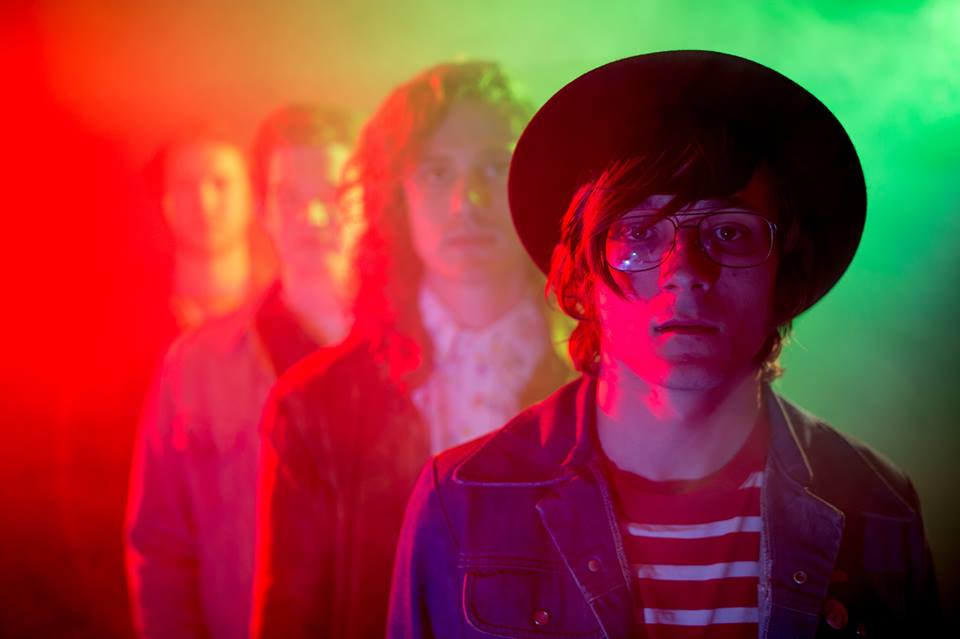 If you have followed Frankie and the Witch Fingers since their 2013 debut, Sidewalk, you will hear their progression on this outing. Sidewalk has all the pieces but it had a much more consistent loud lo-fi fuzzed up approach. Frankie and the Witch Fingers have taken that component and evolved into a real garage rock force on this self-titled effort that only gets better with repeat spins. If you have been a fan of current stand outs like Ty Segall, Thee Oh Sees or The Safes then I have no problem recommending that you add Frankie and the Witch Fingers to your playlist. The band is well rounded, has one of the better names I have heard in a while and simply will impress you with their ode to the genre and a 2015 modernization of the sound!
Key Tracks: "Knife Fight" / "Vibrations" / "Lou Reed"
Artists With Similar Fire: The Sonics / Ty Segall / The Shays
Frankie And The Witch Fingers Website
Frankie And The Witch Fingers Facebook
Permanent Records
– Reviewed by Christopher Anthony

Latest posts by Christopher Anthony
(see all)