Frank Turner


Tape Deck Heart
Interscope Records [2013]


Fire Note Says: Frank Turner's most recent release is fresh, combining indie and British rock, punk, emo, and folk.
Album Review: Those new to Frank Turner's music might be surprised that his most recent release, Tape Deck Heart, is his fifth full-length album. The songs are indie fresh, combining sounds from British rock, punk, emo, and folk. Singing of regret and angst, dancing, love, and time gone by, Frank Turner covers themes that are both mature and moody, conveying the ups and downs of life. While some of the album's songs sound too similar, becoming tiresome, most will keep alternative/rock listeners interested.
Expressing eagerness and regret with the first few tracks, Tape Deck Heart opens with "Recovery," a light rock song. Although the song's lyrics express an uphill battle, the notes are carefree and upbeat. A continuum of "Recovery," "Losing Days" has a similar theme of lost moments with lyrics like "greatness slips by," but uses reflective rock beats in exchange for cheerful ones.
Introducing a folksy sound, "The Way I Tend to Be" is a bit slower, but keeps the same apologetic theme. The lyrics show off Frank Turner's writing ability, chanting "because I've said I love you so many times that the words kinda die in my mouth." Continuing to apologize, "Plain Sailing Weather" is a simple rock song, playing sadly and angrily as the chorus yells "give me one fine day of plain sailing weather, and I can fuck up anything, anything."
With less rock, "Good & Gone" is not as regretful, and more settled, than previous tracks. It's slower, acoustic and mello, moving the album into another realm. In keeping with the new, leisurely sound "Tell Tale Signs" is lovingly angry, its lyrics "God dammit Amy, we're not kids any more, you can't just keep waltzing out of my life, leaving clothes on my bedroom floor."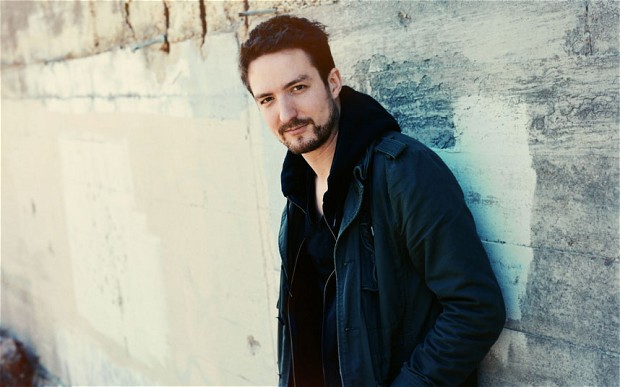 Starting out acoustic, but getting faster as it goes, "Four Simple Words" has a more carefree, positive message, the four simple words being "I want to dance." It's fast and declarative center resembles Dropkick Murphys and Arctic Monkeys.
Conveying a singular moment, "Polaroid Picture" is nostalgic, telling a story about childhood friendship in which "we used to be brothers, superheroes and warriors." The song is rock, bringing back the sounds of the beginning of the album. Similarly, "Fisher King Blues" reflects on moments in life. It starts out with a bluesy, folksy slow sound, progressively using more rock and roll and declarative vocals. "Anymore" tells another slow story, this time about romance and sadness. Its very slow and simple, the lyrics spoken at times, ending with repeated "I don't love you anymore" whispers.
"Oh Brother" is another fast rock song, leaving behind the deep lyrics and chords for a relaxed, carefree sound. It's much more positive than the rest of the album as it sings "this isn't where it ends, the world will keep on turning" and "we'll all make more mistakes, we'll all have time to make amends." It ends with the chorus repeated "time it will change but don't you forget: you are the only brother I've got," giving a sense of a loving, cherished brotherhood.
In "Broken Piano," Frank Turner reflects on himself. The lyrics are sang, sometimes spoken, very slowly, the song plays for over three minutes, using very little instruments. Loud drums and anthem-like lyrics are added towards the end, bringing the album to a reflective close.
Although the majority of Tape Deck Heart's songs are solid, some of the tracks blend together, creating dull moments. Nonetheless, with its rock and acoustic melodies, Frank Turner's most recent release gives indie/rock fans something new to listen to.
Key Tracks: "Plain Sailing Weather", "Tell Tale Signs", "Oh Brother"
Artists With Similar Fire: Arctic Monkeys / Ben Folds / Jack's Mannequin
Frank Turner Website
Frank Turner Facebook
Interscope Records
-Reviewed by Michelle Morgan