Failure


The Heart Is A Monster
Self-Released [2015]


Fire Note Says: Failure return after 19 years with a sonic beast!
Album Review: When you talk about the multitude of bands getting back together for a new album. there is none more exciting than Failure. With The Heart Is A Monster, their first new LP in 19 years, the band steps right back into their sonic rock groove which made their 1996 Fantastic Planet an indie classic. From its over an hour running time, meticulous song structures and soaring vocals from Ken Andrews there is nothing on The Heart Is A Monster which sounds out of place, as it feels like the correct natural progression for the band in 2015.
Going backwards, I have liked every project Ken Andrews has been in since the demise of Failure. ON, Year of the Rabbit and his solo work all have excellent moments, while even his covers band, Replicants, was solid. He has a memorable voice and has always added in a smooth synth side to his music which appears throughout The Heart Is A Monster. It is the key component that gives many of the 18 tracks here depth even when the bolstering guitars and wall of drums take over.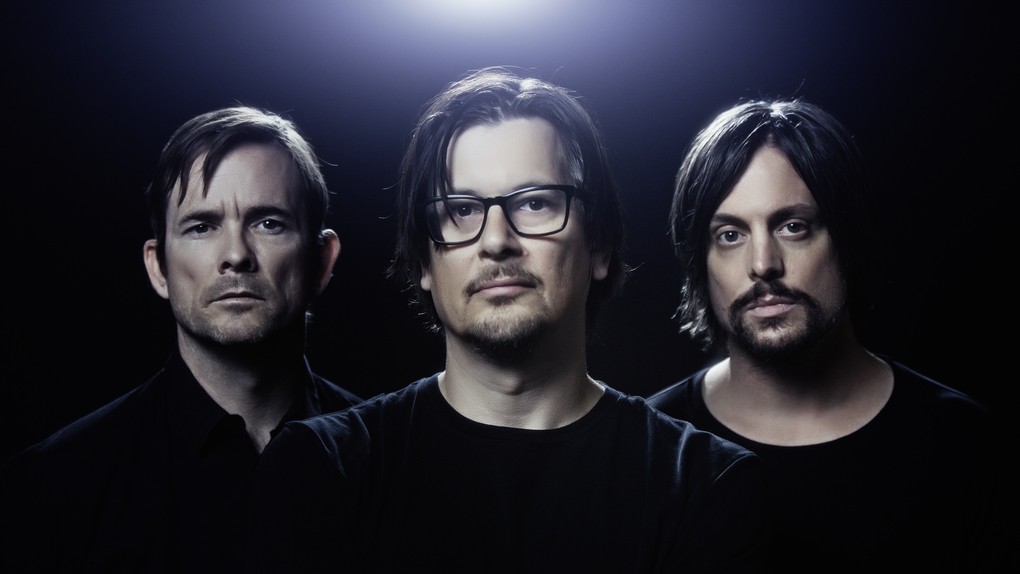 The stuff that made Fantastic Planet and Magnified (1994) addicting are here but more importantly, the progressive pieces that make up Failure 2015 is what fans will ultimately enjoy on The Heart Is A Monster. The interesting piano-based ballad, "Mulholland Dr.," is a track that will shock you as it walks off into a more psychedelic realm and is the perfect midpoint for the album. "Counterfeit Sky" benefits from a very slow propulsion of all instruments including Andrews' vocal. The song is a sleeker version of their past selves and it works! "Come Crashing" is another slower burner that purposely drifts off in spots with its undertone of both theatrical and conceptual components that flow with the magnitude of this album.
Like any veteran band, Failure has a lot of experience that is carried into this record. Not only do you have Andrews previous catalog and his producing work with many artists that includes Beck and Nine Inch Nails but Greg Edwards has been making music with his atmospheric Autolux group, which clearly also has an impact here as well. If you were a fan of Failure's earlier work then The Heart Is A Monster is a no-brainer because it has big rock moments. angular guitar shifts and plenty of memorable vocal melodies which soar. Nothing will equal those early albums but this record appropriately ages Failure. They sound just like you would imagine and have progressed without any releases in-between. That is quite a feat to pull off and honestly, I hope they stick around for another album because I think Failure is only getting warmed up!
Key Tracks: "Hot Traveler" / "Mullholland Dr." / "The Focus"
Artists With Similar Fire: Nine Inch Nails / HUM / Faith No More
Failure Website
Failure Facebook
– Reviewed by Christopher Anthony

Latest posts by Christopher Anthony
(see all)