ESP Ohio


Starting Point Of The Royal Cyclopean
GBV, Inc. [2016]


Fire Note Says: With three members of the current Guided By Voices line-up, ESP Ohio offers many rewards.
Album Review: When news broke that Doug Gillard was rejoining Guided By Voices earlier this year (after ten years in the wilderness of playing with Nada Surf) many fans of the post classic era GbV (myself included) had visions of Do The Collapse or Isolation Drills running through their heads. Yes, there's always been a special magic between GbV main man Robert Pollard and Doug Gillard. From the six (excellent) Guided By Voices albums they did together, to the fabulous Speak Kindly Of Your Volunteer Fire Department LP and the two gravely underappreciated albums done under the Lifeguards moniker, Pollard and Gillard as a team have yet to disappoint. Now we get a brand-new side project that also brings in current GbV bass player Mark Shue and Lifeguards producer Travis Harrison on drums. ESP Ohio certainly sounds great in theory but how does the debut record fare in actuality? Given the above rating, not too badly at all.
From the perspective of Pollard's last couple releases (a solo album, Please Be Honest, marketed as a Guided By Voices album and another with the recently departed GbV guitarist Nick Mitchell, Of Course You Are, assuming the role Todd Tobias has played on the last twelve or so Pollard records, i.e. – playing all the instruments) Starting Point Of The Royal Cyclopean feels a whole lot more like a band effort. The first single, quasi-title track "Royal Cyclopean", rocks like a Ricked Wicky tune but the horns give it more depth and a unique place among Pollard songs. It was with this first-look track that my expectations soared. The second song released was "Lithuanian Bombshells" and though a solid melody runs through it, there's nothing really new going on here. So, my hopes were brought back down to Earth. Happily, I can report, however, that of the sixteen songs not a single one is filler. They're all worthy.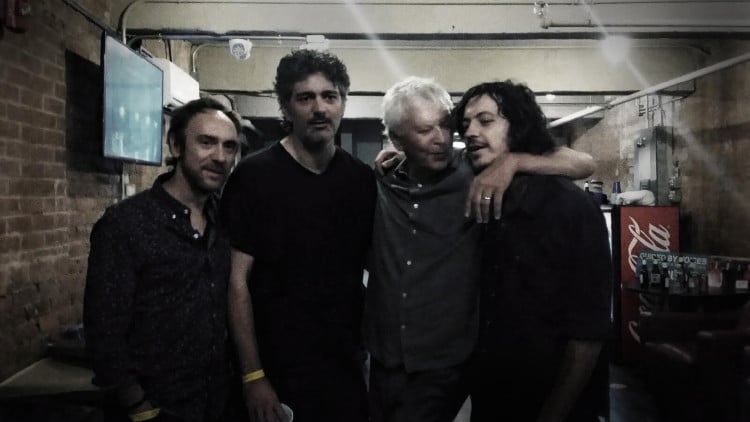 The first great song to be found on the album is "Miss Hospital '93." I've always been a sucker for the janglier side of Pollard's songwriting and the combination of cool backing vocals along with Dennis Cronin's horns, this one is a stand out. Some of the "lesser" songs attempt a gritter blues rock vibe akin to "Hot Freaks" but the album's highlights all tend to veer into artier directions. "Weakened By A Logical Mind" boasts one of the better hooks Pollard's written in a while and "This Violent Side" gives off some Strokes-like swagger for all of its 93 seconds. There are riff rockers ("You The Earthman" and "Grand Beach Finale"), weirdo Pollard freak outs ("Sleeping Through The Noise") and just about every other dark alley GbV fans have come to expect over the years but nothing feels forced and there's no looking for the skip button with this one.
One of my biggest complaints about the post reunion Guided By Voices records was a sense that Pollard was intentionally making a mess of things – trying to artificially recreate those heady lo-fi days of yore. Everyone knows you can't ride the school bus again, right? As with Boston Spaceships or Ricked Wicky (two of Pollard's best side bands) ESP Ohio works because it's being allowed the freedom to be whatever it wants to be. The songs move to their own internal compass. And the band sounds energized and tight as hell. Travis Harrison, in particular, should be mentioned here. His drumming fits Uncle Bob's songs to a tee. In summation: buy this. I know it's hard keeping up with an artist this prolific but every so often Pollard still releases something indespensible. This is it.
Key Tracks: "Lithuanian Bombshells" / "Weakened By A Logical Mind" / "Miss Hospital '93"
Artists With Similar Fire: Guided By Voices / Nada Surf / Lifeguards

Robert Pollard Website
Robert Pollard Facebook
Rockathon Records
-Reviewed by Scot Lade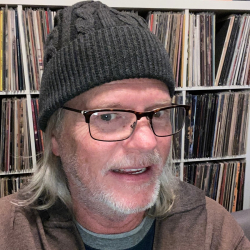 Latest posts by Scot Lade
(see all)