Dr. Dog


The Psychedelic Swamp
ANTI- [2016]


Fire Note Says: Dr. Dog's latest is a throwback album.
Album Review: I respect when a band takes a risk. Dr. Dog has done just that on their latest album, The Psychedelic Swamp. The songs on this LP were originally recorded in 2001 by the founding members of Dr. Dog, Toby Leaman and Scott McMicken. It's a concept album that revisits similar themes (namely, the swamp in the title) over its course. It's clear that Leaman and McMicken wrote the 13 tracks with an eye towards how they would fit together. I felt refreshed to listen to an album in this way; it feels like a relic of sorts. That focus on cohesiveness means that the songs weren't written with a single in mind. It shows.
Dr. Dog has always been difficult to describe in terms of genre, but it's obvious that the Beatles are a huge influence. The production and mixture of bubblegum pop songs (like "Swampedelic Pop") with more straightforward numbers ("Bring My Baby Back") and head-trippers ("Swamp Is On") does them no favors in being easily defined, so you just try to give examples of similar types of bands. All of that is present on The Psychedelic Swamp, showing that this interest in doing a lot of things well is in the band's DNA.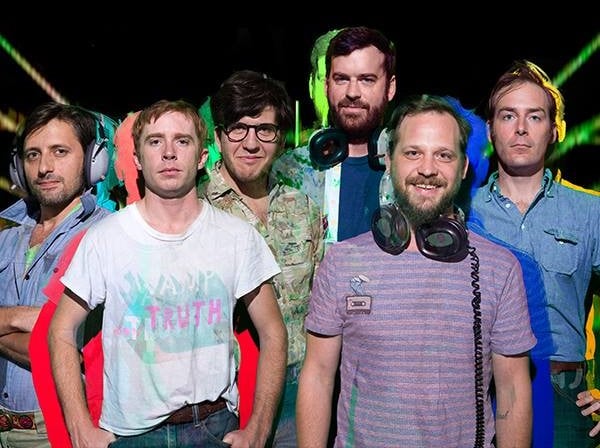 Thematically The Psychedelic Swamp revisits the same themes during its runtime. I can guess at what meaning the swamp is supposed to have; it's also overdone. In other words, the metaphor didn't work for me. Most of the songs are lyrically straightforward and a bit more raw than what we usually get in indie rock. I could appreciate that aspect of them. It's not enough for me to recommend The Psychedelic Swamp to most readers. For fans of the art of the album and for fans of Dr. Dog, this is worth a spin. Otherwise, the lack of a standout song and seeming lack of depth kept me from really digging this release. Points and respect for trying something different, though.
Key Tracks: "Bring My Baby Back" / "Badvertise" / "Dead Record Player"
Artists With Similar Fire: Delta Spirit / Deer Tick / Born Ruffians

Dr. Dog Website
Dr. Dog Facebook
ANTI-
-Reviewed by Matthew Heiner

Latest posts by Matthew Heiner
(see all)