Deafheaven


Sunbather
Deathwish Inc. [2013]


Fire Note Says: The most hyped metal album in years lives up to its over-sized ambition.
Album Review: From Stereogum's Album Of The Week designation to Pitchfork's Best New Music tag, Deafheaven's sophomore album, Sunbather, has certainly been getting a lot of attention in the indie music blogosphere. Some have already called it the best metal album of the decade while others have marveled at the genre-bending nature of this Bay Area band's magnum opus. Being easily influenced, I have been listening to this thing for a while now. Now I am oh-so-far from a fan of black metal that reviewing this beast is a challenge. I've never been to Norway, never set a church on fire and have never heard Weakling or Mayhem. I can only approach this from a different perspective – that of an indie rock fan who hears more than a little post-rock and shoegaze in Sunbather. And this is, apparently, the problem black metal purists have with Deafheaven. I guess they're not heavy enough or they look like J. Crew models or whatever (even that salmon-pink album cover is sure to unnerve the elitists.) This is a very good record by any standard and the comparisons to Swans' The Seer are apt. Both are huge, dark, personal slabs of nearly impenetrable noise rock made palatable by the infusion of melody and creative song structure.
The first thing one takes note of on opening track "Dream House" is the My Bloody Valentine influence in guitarist/songwriter Kerry McCoy's guitar sound. It quickly turns into a pseudo Explosions In The Sky tone as singer/screamer George Clarke enters with blood-curdling effect. New drummer Daniel Tracy makes his presence felt right away with stampeding, ambidextrous playing. This is loud music for people who don't necessarily like loud music. At the five minute mark everything cuts out save McCoy's guitar. Clean arpeggios wash away the stench and when the rest of the band comes back it is a swirling Mogwai-esque variation of the song's first half. Post-rock meets Black Metal and it's damned good. The seven songs all segue together nicely and nowhere is that more effective than the short instrumental ("Irresistable") that follows. It's quiet and beautiful and, taken out of context, feels entirely out of place. That leads into the mammoth title track. Although one can hardly discern what Clarke is shouting about, the lyric sheet provides some insight and I was genuinely shocked at the quality of his words. (Sample for "Sunbather": "My back shivered for your pressed granite nails/Dishonest and ugly through the space in my teeth.") Each song has little surprises built in, little twists and turns that keep an hour of black metal chaos from getting boring. There are hidden things within the wall of guitars – similar to how Fucked Up kept David Comes To Life so interesting. Now Clarke's unintelligible screech may be a deal killer for many it is not too high in the mix. Nor is it prevalent throughout much of Sunbather. This may be part of the cross-over appeal as a good half of the album careens sans vocals.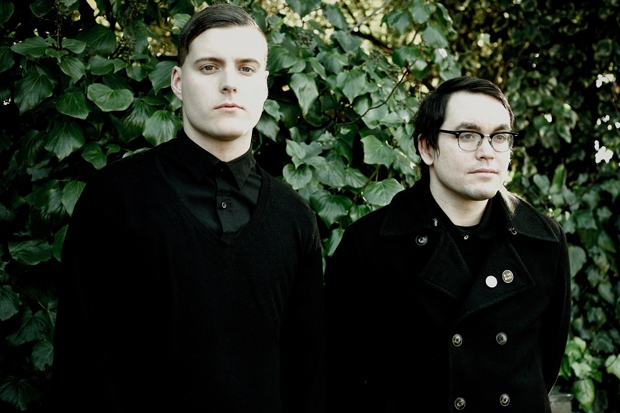 The album continues with shorter, more experimental tracks followed by epic longer ones. At 6:15 "Please Remember" qualifies as one of the former. It shape-shifts in unexpected ways until it ultimately succumbs to the album's summit, the fourteen minute long "Vertigo." Again referring to the lyric sheet, Clarke screams: "The sharp tongue of your zealous will/Is only congruent with the salt in your mouth." The sense of longing and heartbreak is palpable even without the words being understood. It's the universal language that emo effectively mines. But this ain't emo. The final epic song, "The Pecan Tree," masterfully pulls everything that works for Deafheaven together in a bombastic eleven minute orgy of metal bliss. Clarke saves his best lyrics for last. There's clearly some unresolved issues from his youth going on inside him: "I am my father's son/I am no one/ I cannot love/It's in my blood." The song ends with more power and grace than the doubters will, no doubt, give them credit for and as the fade out concludes what is left is the unthinkable – that this may truly be a great artistic achievement. Perhaps not the game-changer people are looking for, but an album that is sure to top many year end lists.
Key Tracks: "Dream House", "Vertigo", "The Pecan Tree"
Artists With Similar Fire: Converge / Isis / Wolves In The Throne Room
Deafheaven Website
Deafheaven Facebook
Deathwish Inc.
-Reviewed by Scot Lade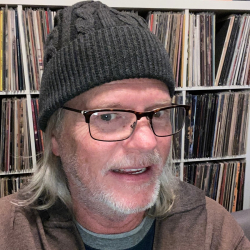 Latest posts by Scot Lade
(see all)