Owen


L'ami Du Peuple
Polyvinyl Records [2013]



Fire Note Says: Chicago's Owen delivers thoughtfully constructed indie rock.
Album Review: I have to admit that when I first heard this album I was very skeptical. I started asking questions: "Can someone be too indie for their own good?" and "Why does it sound like Owen's emulating an indie craze that already happened about 10 years ago with Ben Gibbard?" Finally, I thought, "This sounds like an indie movie soundtrack around the beginning of the century." Well believe it or not my friends; beneath my cold-hearted analytical journalistic perspective is a mushy warm heart that beats. When Mike Kinsella dawns his solo project moniker Owen, sparse playing, soft melodies, and plaintive vocals are sure to follow. It's these things that cut to my core and they're what caused me to reevaluate my harsh initial judgment of Owen. Owen's seventh studio album L'Ami Du Peuple (The Friend Of The People) expands beyond his traditionally calm soundscapes and goes for something more fleshed out. It's no wonder this takes place as Owen enlists producer Neil Strauch for help, known for his work with Iron & Wine, Bonnie 'Prince' Billy, and Andrew Bird. Struach seems like a key player in letting Owen keep to his traditional base, but develop and fill in the spaces.
What initially turned me off about L'Ami Du Peuple were the qualities that it reeked of. From the opening track "I Got High" and its straight ahead acoustic strum to its backward chime, it just brought visions of Garden State or a sappy Steve Carell comedy. But, the next song "Blues To Black" forced me to take a bit more notice and a give a bit more credit. The song itself swirls with sound, starting with a thoughtfully stroked acoustic pattern, but twenty seconds in becoming coarse with emotion. Drums crash, vocal choral harmonies rise, and electric guitars twinkle and whine. "Coffin Companions" pays a not-so-subtle homage to The Smiths with references to a boy with a thorn in his side.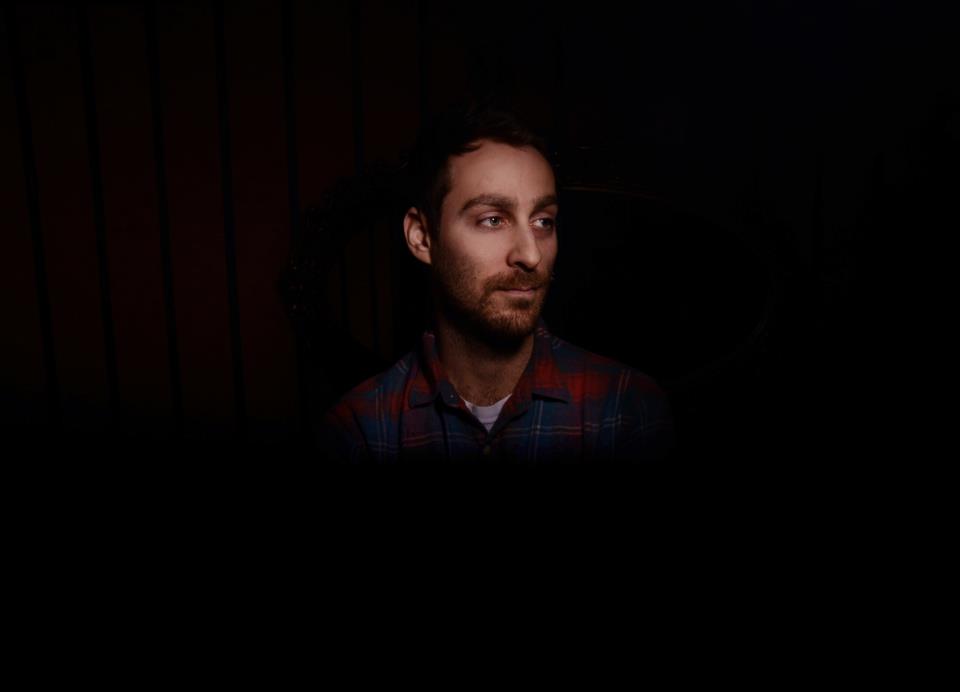 Another tactic that causes me to perk up my ears (and this may be completely from left field) is the ability to nonchalantly curse. A weird example of this could be the psych artist Woods, whose vocalist Jeremy Earl—under his sunny disposition—is a master when it comes to giving the word "fuck" an off kilter weight (e.g. "Is It Honest" or "Mornin' Time"). While Owen isn't a psych artist by any means, it's the low key sensibilities of "The Burial," the sweet harmonica and flighty string arrangements that make the lyric "Fucking say something" seem shocking. Same goes for "A Fever," with its lucid rocking leads, which still make the lyric "You fucked a fever in me/and I'm burning up" carry the same amount of astonishment, and it's an effective lyrical device that forces notice. The last two tracks "Where Do I Begin?" and "Vivid Dreams" seem to be effective-if not a tad drawn out- semi biographical acoustic strummed ivory-ticklers.
I've had my doubts about this record as you can see. I was highly skeptical and with multiple listens, Owen's L'Ami Du Peuple grew on me. What I do have to say is that this album does pack an emotional wallop. I feel that this is a definite mood album, an accompaniment based on your personal state that day. Fans of Owen will eat L'Ami Du Peuple up, while newcomers will have to test the water. How many chances your give – well that's up to you.
Key Tracks: "Blue To Black", "A Fever", "Where Do I Begin"
Artists With Similar Fire: The One Up Downstairs / Owls / Joan of Arc
Owen Website
Owen Facebook
Polyvinyl Records
-Reviewed by Christopher Tahy

Latest posts by Christopher Tahy
(see all)