Dads


I'll Be The Tornado
6131 Records [2014]



Fire Note Says: Dads brings a grunge aesthetic with a modern twist with I'll Be The Tornado.
Album Review: Dads is a New Jersey-based duo consisting of John Bradley (drums and vocals) and Scott Scharinger (guitar and vocals). Their style can be described as 1990's-inspired indie rock. I'll Be The Tornado was produced by Neil Strauch (Bonnie 'Prince' Billy, Iron & Wine, Owen); the album was mastered by Carl Saff (Dinosaur Jr., Guided By Voices, Speedy Ortiz). With such a pedigree it makes sense that this album has a throwback feel to it that hits the right notes.
I'll Be The Tornado gets off to a hushed start with "Grand Edge, MI." Acoustic guitar backs Bradley's storytelling vocals that are delivered with a restrained intensity. The track feels like it builds to an eruption that eventually comes halfway in with heavy drumming. The lyrics' intensity matches the tone of the other components of the song. Great songs usually have something to do with love and/or loss, and "Grand Edge, MI" hits on both of these themes with the gusto of a stomach punch.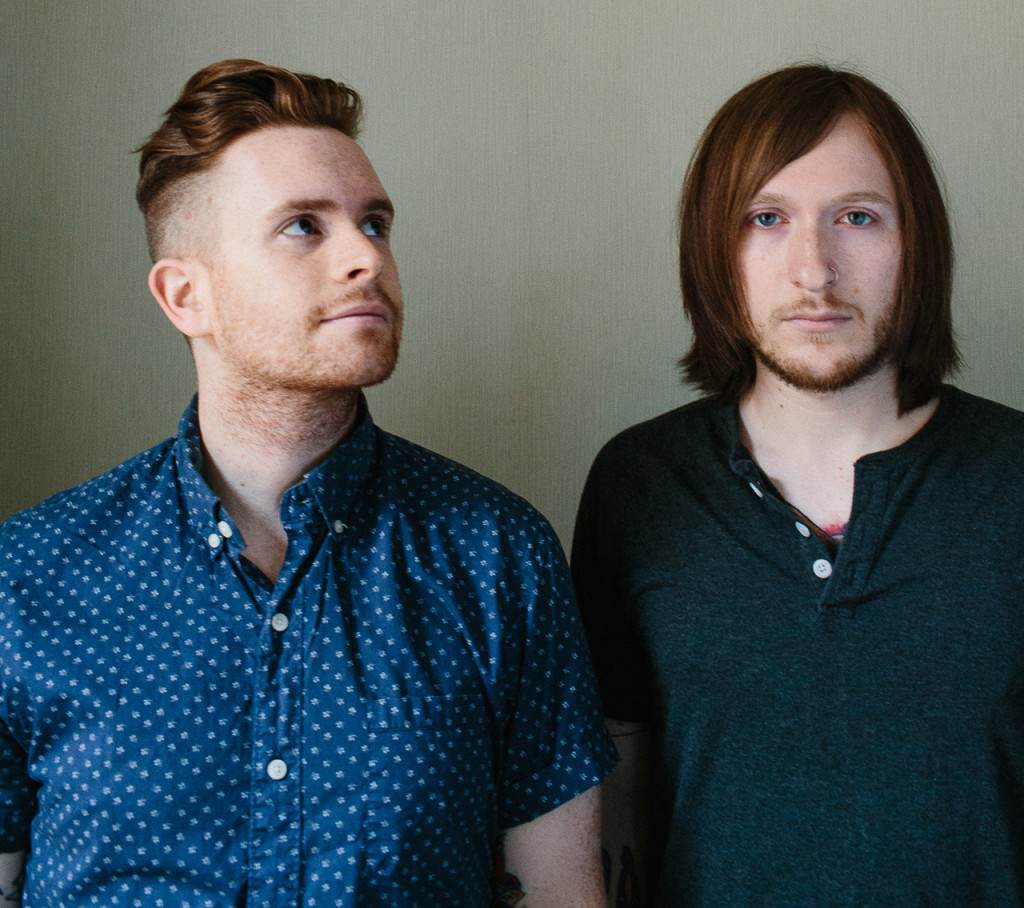 "Chewing Ghosts" is a likeable, grunge-y gem of a song. The guitar jangles, belying the snap and grit of the lyrics. Bradley's vocals reminded me of Frank Black – in fact, the entire track itself would fit right in to a classic Pixies album. That praise is not given lightly. The most fun song on I'll Be The Tornado is the rocking "Sunburnt Jet Wings," an excellent case of the title matching a song perfectly. Churning guitar and relentless drums feel like something right out of the Japandroids playbook.
For those of you connoisseurs of 90's indie and/or grunge rock, Dads has made an album that is well worth your time. At times the album is a challenge because of the musical and emotional heft of each song – I never got the sense that Dads was goofing off at all, which I imagine they would do well. This is a minor complaint for a well-executed album that bodes well for the future of Dads everywhere.
Key Tracks: "Grand Edge, MI"/ "Chewing Ghosts" / "Sunburnt Jet Wings"
Artists With Similar Fire: Yuck / Cloud Nothings / Pity Sex

Dads Website
Dads Facebook
6131 Records
-Reviewed by Matthew Heiner

Latest posts by Matthew Heiner
(see all)