Colleen Green


Sock It To Me
Hardly Arts Records [2013]



Fire Note Says: Colleen Green charms you with her lo-fi pop punk flare!
Album Review: There is a lot to be said about no gimmicks rock n roll and the Hardly Art debut, Sock It To Me, from Colleen Green is another example of how less many times equals more. The LA via Boston girl brings a very simple fuzzy lo-fi record that comes off charming and is packed with potential. It is one of those records that is really good and only pieces away from being great.
Sock It To Me has a very cool 60's girl group undertone that is very similar to the lo-fi pop of early Best Coast material. The difference is that Colleen Green is less reliant on guitar and utilizes more keys and drum machines to create her overall sound. Her upbeat tracks all have a nice bounce to them like on "Time In The World" which possesses a fuzzy beat that keeps your ear as Green's vocals float just behind it. The album covers material you might expect like boyfriends and coolness but the topics keep with the theme of simplicity on the album. The uncomplicated and short 34 running time works in the album's favor because you just don't get tired of Green and her punk meets lo-fi pop attitude.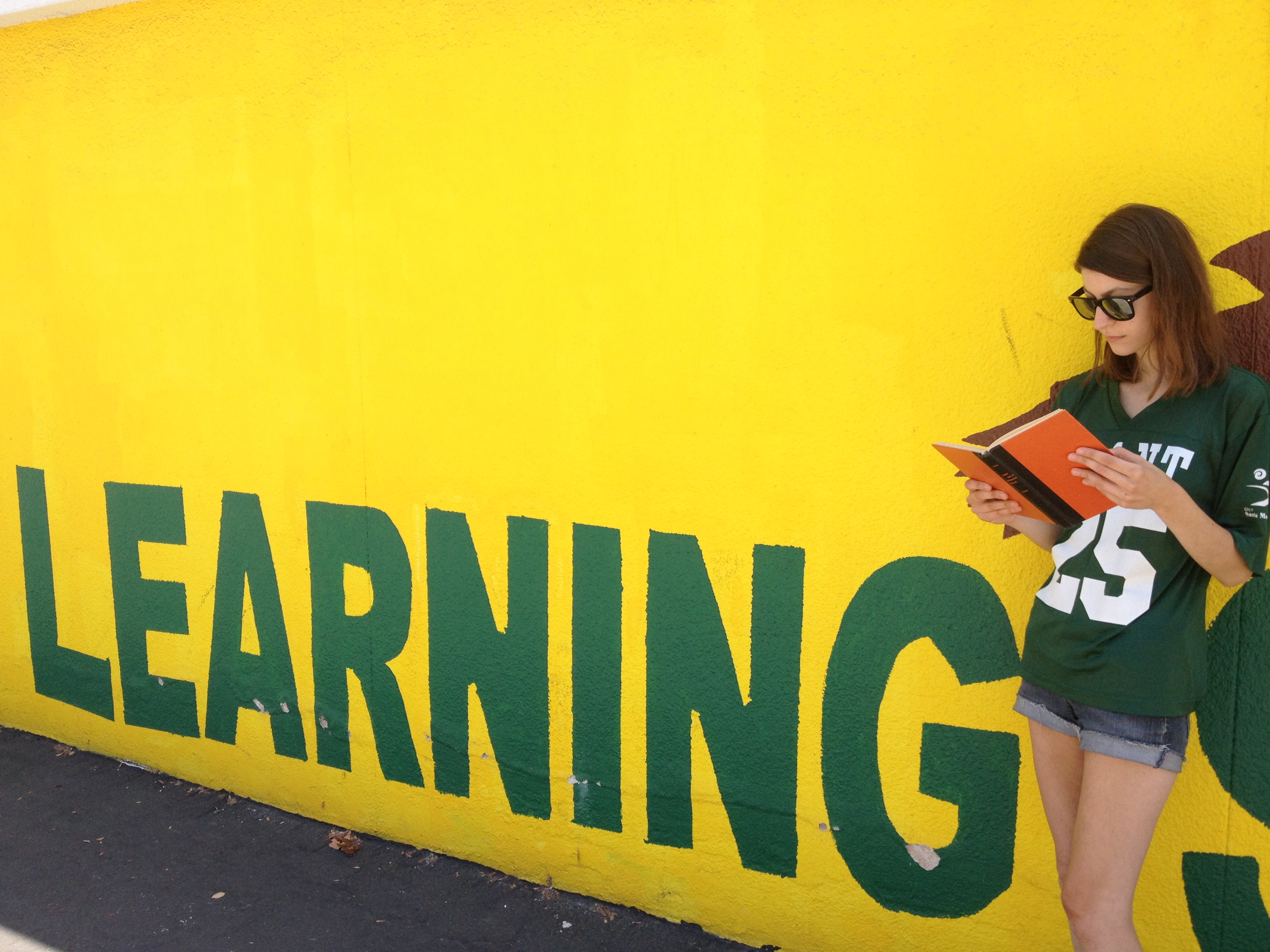 The record really succeeds on the upbeat tracks like "Heavy Shit", "Taxi Driver" and her Queers cover "Number One". She has a care free attitude that is injected into these tracks and even though they are not punk rockers they emit the same sort of energy. Sock It To Me handcuffs itself some on the slower songs such as the title track because the charm that won you over before does not translate to a lower tempo. The good news is that Colleen does not stay in turned down mode very often and Sock It To Me is better for it.
This record improves after every spin and you can just hear the talent. Sock It To Me does not offer anything really new to this lo-fi pop genre but it is very efficient. The album's highpoints will sell you on Colleen Green and Sock It To Me feels like the start of something even better down the road!
Key Tracks: "Yr So Cool", "Taxi Driver", "Time In The World"
Artists With Similar Fire: Best Coast / Ramones / Chromatics
Colleen Green Website
Colleen Green Facebook
Hardly Art Records
-Reviewed by Christopher Anthony

Latest posts by Christopher Anthony
(see all)