Cheatahs


Cheatahs
Witchita Recordings [2014]



Fire Note Says: Cheatahs is a maelstrom of guitars and melody!
Album Review: Cheatahs have finally released their long awaited proper debut full length, and it's pretty damn good. Extended Plays was a remarkable compilation of their two eps in one handy package, and as great as it was as an introduction to the band, it left me wanting more. Not only did I want more music, but I wanted to hear a little more diversity in the music. The ep really only explored the rock side of the classic shoegaze sound, and I really felt like the band should open their sound up to explore more of the varied textures and slower nuances of the sound. With Cheatahs, the band has done that. The album is more balanced between the moody and the heavy, though still leans more to the heavy side, which plays to the strength of the band.
Cheatahs opens with a :40 sonic collage entitled "I" before exploding directly into "Geographic". This song sounds like a great lost Swervedriver b side, and I mean that in the best way possible as Swervedriver is one of the best b side bands of all time. It perfectly captures everything I love about great shoegaze music in one 3:30 burst. The guitars are overdriven to the max and the vocals are dreamlike and slightly buried in the mix. "Northern Exposure" is more of the same, a full on frontal assault of guitars that asks no quarter and gives no quarter. Things slow down a notch with "Mission Creep" and it's a welcome breather. This is a nice moody piece that really spreads out and propelled less by pure rock energy, and more by atmospheric calm, think of it as the calm before the storm, because the band really comes back hard on the next track, "Get Tight". "The Swan" is a holdover from Extended Plays (though newly recorded here) and is once again the highlight of the album, just like it was on the previous album. This song is sheer sonic perfection; I would give it 6 stars if I could.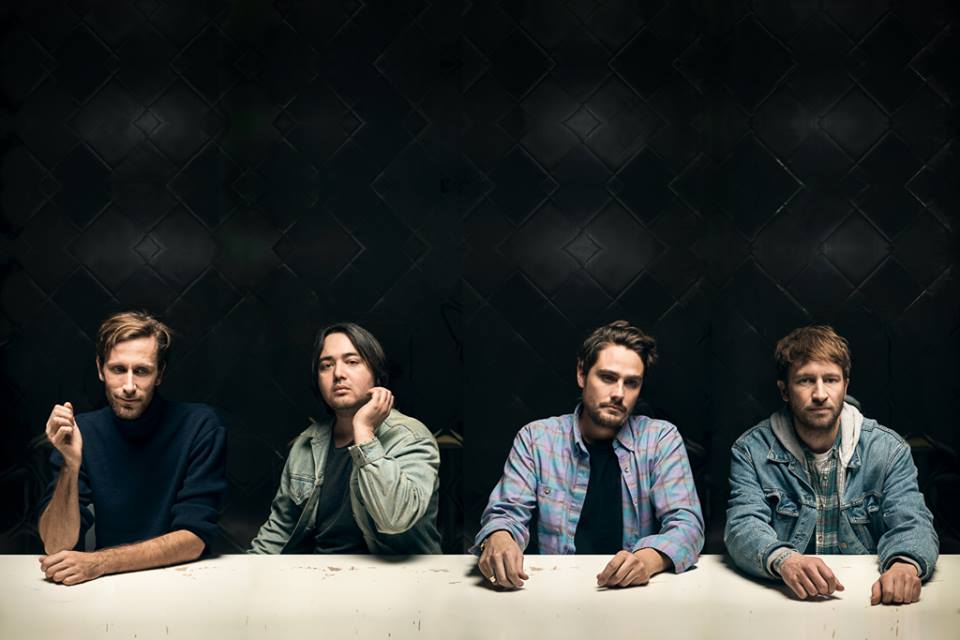 Cheatahs aren't terribly original, they seem to have exploded out of some alternate universe where it is perpetually 1993, where Adam Franklin is supreme leader and Kevin Shields is his minister of interplanetary defense. There aren't many albums better than Swervedriver's Mezcal Head, but Cheatahs certainly tries to reach that lofty goal. Hell people have been trying to sound like the Beatles and the Beach Boys, and we commend them for it. For this younger generation of bands, My Bloody Valentine, Ride and Swervedriver are on that same kind of pedestal, and why shouldn't they try to make an album that sounds as great as those bands if they can. I say, "Cheatahs, keep em comin, I love what you're doing!"
Key Tracks: "The Swan", "Geographic", "Leave to Remain"
Artists With Similar Fire: Swervedriver / The Pains of Being Pure at Heart / My Bloody Valentine

Cheatahs Website
Cheatahs Facebook
Witchita Recordings
– Reviewed by Kevin Poindexter

Latest posts by Kevin Poindexter
(see all)