Braid


No Coast
Topshelf Records [2014]



Fire Note Says: After 16 years, Braid find their way back into your stereo.
Album Review: So what were you doing back in 1998? Maybe spinning math rock and emo veterans Braid's last record Frame & Canvas? Well, that was the last time the Urbana, Illinois band released a full length until now. That is right – No Coast finds the group back together 16 years later and finds them modernizing their emo sound and views as they manage to create a relevant record in 2014.
This is no easy task when you think about how one changes over 16 years. Like it or not most of us grow up and hopefully become wiser. This is great for personal growth but when you are talking about re-connecting with one of your favorite emo bands that might not be as easy. What was important back then, like your relationship with the girlfriend of the month or where your next burrito money is coming from is a little different than today's issues such as a stressful real job, marriage and children. These current things sorta change your perspective and impacts the music that you enjoy. The likeable thing about Braid is that on No Coast they realize that this is not really the follow up musically to Frame but a current take on where the band is today and that works. Braid is not nearly as aggressive in their approach but sound sharper, smarter and experienced.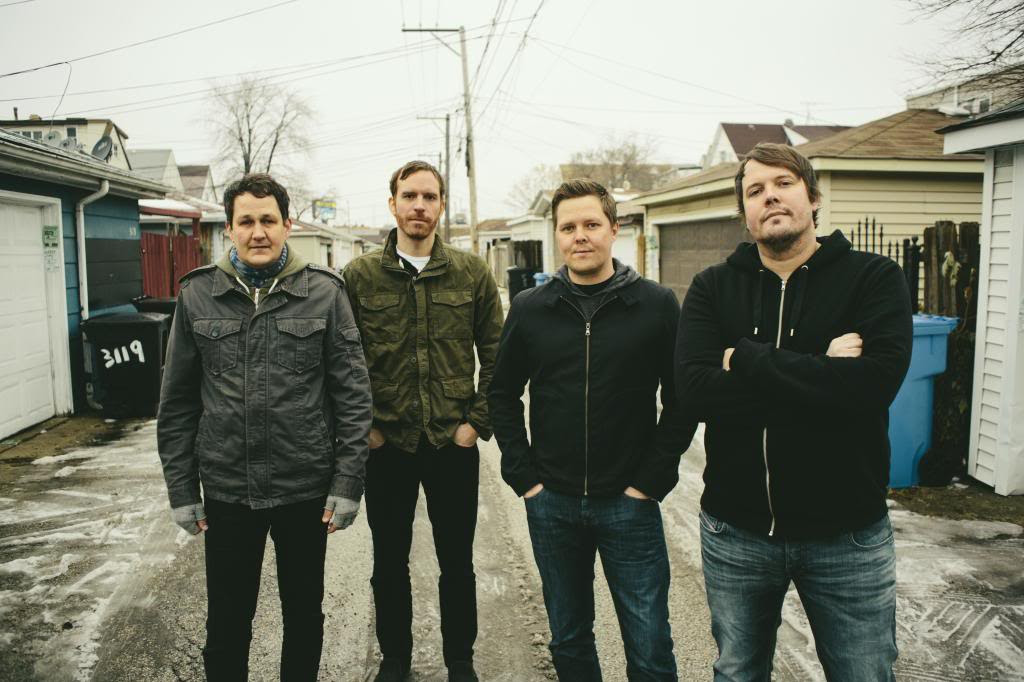 The entire album has a positive texture to it that pops. Dueling vocalists and guitarists Bob Nanna and Chris Broach play off each other on tracks like they never stopped making music together. Their smooth interplay on the title track is a highlight while the opening track, "Bang," is that type of mid-tempo grinder that showcases the band still has their trademark rhythms and ability to stop and start a song within itself. It is a very technically skilled sounding track. The band also had Will Yip (Tigers Jaw, Koji, Title Fight) produce the album which carries a lot of street credibility while being released on Topshelf Records which hosts some up and coming artists in the same genre that Braid help build.
Overall, Braid fans will enjoy No Coast. Its sonic impact and stand out vocals will pull you into track after track. Like any genre, the emo rock ride has been on the downswing in recent years so I believe Braid's audience also probably has shrunk but I will tell you that the veteran band brings an excellent sonic experience here that still sounds relevant. With that said, their style remains the same but if any band or release this year could help boost the emo profile, No Coast is one of those records.
Key Tracks: "Bang" / "No Coast" / "Light Crisis"
Artists With Similar Fire: Jimmy Eat World / The Promise Ring / Somos

Braid Website
Braid Facebook
Topshelf Records
– Reviewed by Christopher Anthony

Latest posts by Christopher Anthony
(see all)