Blood Ceremony


Lord Of Misrule
Rise Above Records [2016]


Fire Note Says: Canadian doom metalists expand their sound on a very solid fourth album.
Album Review: So, when last we encountered the Toronto-based four piece Blood Ceremony they had just released their best record to date (the terrific The Eldritch Dark), one which I subsequently ranked my #4 album of 2013, and the band had truly found a way to combine Black Sabbath guitar riffage, Jethro Tull flute solos and more than a healthy dose of black magic a la early 70's satan worshippers Black Widow and Coven. It shouldn't work. Nor should it be this intoxicating. All this retro stuff can be really off-putting. But Blood Ceremony are different than any of the other groups attempting a similar thing; they have Alia O'Brien. Her voice and instrumental prowess on both the aforementioned flute and keyboards elevate them beyond mere nostalgia rockers. Add to that Sean Kennedy's songwriting and tasty guitar stylings and you have a potent witch's brew. And with this release they have spread out musically in some unexpected ways.
The record begins with its strongest track: the stellar seven and a half minute "The Devil's Widow." Both O'Brien and Kennedy have moments to shine during the song's twists and turns. There are enough hooks in this one tune to satisfy even the most ardent lover of classic radio rock. Somewhere in the middle of it the electric instruments and drums die out and are replaced with gentle acoustic guitar just before the head-banging chorus returns for a final bow. It's a great song – as good as anything on The Eldritch Dark. Then come the bouncy pop of "Loreley" and it takes a while before you realize this makes perfect sense. Blood Ceremony are strongly melodic and always have been. Later in the track list they double down on their pop tendencies with the Motown-indebted "Flower Phantoms" and it shows a band unafraid to explore new territory without losing their identity. Okay, so maybe it's completely unlike anything else they've ever done and screams "outlier"; it's well positioned to highlight those songs which follow the doom metal script they have already perfected. Songs like "The Rogue's Lot" with its Master Of Reality sludge or the demonic title track which incorporates everything that makes Blood Ceremony so good.


Once again we find this album to be painfully front-loaded. The penultimate track (and last rocker of the set), "Old Fires", fails to fan the flames as it harkens back to some of the more pedestrian numbers found on their first two albums. But the biggest letdown on Side Two is the final, plodding song, "Things Present, Things Past." An acoustic guitar driven track that leaves very little impression and goes on too long. It's a bit frustrating as the first four songs are among the best things they've done. This is a minor complaint as the subpar for Blood Ceremony is better than many a lesser band's best. But still…
Lord Of Misrule is still a satisfying record even though it represents a step down in quality from their last one. The fact that it also represents growth and a willingness to progress beyond the time-tested template is encouraging. No one does this vintage 70's thing better. The self-awareness of the dead end they were traveling down led them here – to a place where nothing is off limits makes for a compelling listen. I'm just not entirely sure they themselves know the destination. And that's exciting. Maybe if the gates of hell can wait a little longer for them to arrive we can enjoy their road to ruin all the more.
Key Tracks: "The Devil's Widow" / "The Rogue's Lot" / "Flower Phantoms"
Artists With Similar Fire: Purson / Coven / Uncle Acid & The Deadbeats
Blood Ceremony Facebook
Rise Above Records
-Reviewed by Scot Lade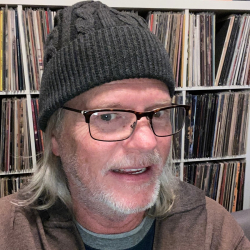 Latest posts by Scot Lade
(see all)