Bleachers


Gone Now
RCA Records [2017]


Fire Note Says: Bleachers sophomore continues the emo-pop stylings.
Album Review:
Jack Antonoff is back with his second Bleachers album, Gone Now. Antonoff has seen his star rise in the last three years, since his debut LP came out. He's been writing and producing for many other pop stars (e.g., Taylor Swift, Lorde), influencing the sounds that you hear on the radio right now. The first Bleachers album was full of infectious, earnest, pop music. Antonoff has stuck with that tone on this LP.
Both Bleachers albums have bold musical and thematic motifs. On Strange Desire, Antonoff's music revisited the tone of "Wild Heart" several times over the course of the album; it was a neat trick. This time, album opener "Dream of Mickey Mantle" sees its hooks and chords resurface over the album's twelve tracks. The tactic felt familiar on this occasion, almost becoming a gimmick. Antonoff's strategy worked the first time around, but this time it just doesn't make the same impression.
Themes of loss and healing prevail on Gone Now. These themes were also highlighted on the debut album. Noticing a pattern here? Antonoff's earnestness is welcome in a pop music world focused on style, not substance. Most of the time the earnestness is just a notch too much, though. It's as if Antonoff doubled down on what he did the first time, to less effect. Subtlety goes a long way.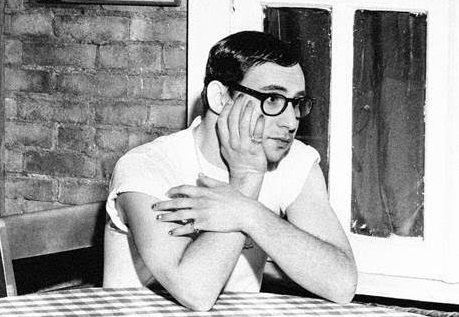 All of those criticisms aside, Antonoff's ability to write arena-filling pop songs is undeniable. "Don't Take The Money" and "I Miss Those Days" have soaring, singalong choruses that could've come straight from a John Hughes film. The slower jams, like "Goodbye," show that his songwriting continues to improve and that he doesn't have to rely on the bombastic to make a great song.
All in all, Jack Antonoff's sophomore effort falls into the pitfalls that we associate with second tries. That being said, there are a handful of energetic, positive pop songs that would be welcome on most playlists. Antonoff definitely knows his brand; next time he'd benefit from stretching it out and taking a bigger risk.
Key Tracks: "Don't Take The Money" / "I Miss Those Days" / "Goodbye"
Artists With Similar Fire: Walk The Moon / fun. / Passion Pit
Bleachers Website
Bleachers Facebook
RCA Records
– Reviewed by Matthew Heiner

Latest posts by Matthew Heiner
(see all)