Blackout Beach


Blues Trip
Soft Abuse Records [2013]



Fire Note Says: Carey Mercer's Blackout Beach goes for the gusto with a sinisterly, theatric aplomb rarely heard today.
Album Review: Carey Mercer is a strange animal, the Canadian song craftsman takes many different avenues from being experimental to an almost stripped approach. Whether it's through rocking synth drives of Frog Eyes, his super group Swan Lake (Consists of Spencer Krug and Dan Bejar), his lax, seemingly downtrodden compositions of Blue Pine, and finally his immortal, starry eyed, yet mellow surf take with Blackout Beach he rises to many occasions.
Blackout Beach's Blues Trip is an interesting album in that it has a story to tell. It all begins in November of 2011 with the release of Fuck Death. (If you pay attention you can find out that a lot of Blues Trip comes retooled from Fuck Death.) What makes the story most interesting- you can read about it on their band camp- is the haphazard, almost archaic feel and tools that inspired the albums conception. With the help of his wife Melanie Campbell (Frog Eyes conspirator) on drums and Dante DeCaro (Ex-Wolf Parader) on bass, the trio's bare bones approach surprised me at how much success was had.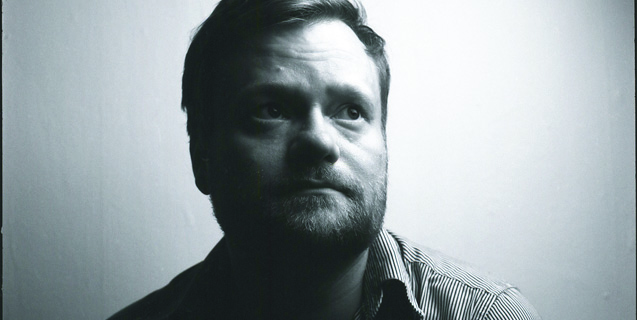 While Frog Eyes can seem like it's bursting at the seams and contemporary Krug's Wolf Parade and Sunset Rubdown can play fast and loose with sonic speed, texture, and orchestration. The one constant that I hear echoed from Blues Trip is its sense of theatric vocal delivery and urgency. Songs like "Hornet's Fury Into the Bandit's Mouth" and "Clouds of Evil" sound like night time desperation soliloquized pleas of a Shakespearian villain in his final moments. But, the final track, "Sending Postcards to a Ghost", is the exact opposite sounding more like a gentile aside with powerful, yet hushed vocals.
This album was quickly recorded in a barn so a lot of the explosive twinkles and keys that are heard were added in during mixing by Mercer at his home. One example being the sporadic keyboard explosion of "Beautiful Burning Desire". The most textured track on the album, it carries with it a spot on aquatic surf vibe with its drenched in tape echo sound. About 2 minutes and 30 seconds into the track the song morphs into a darkened breakdown that changes the whole tone from exaltation to a fed up desperation.
Blackout Beach's Blues Trip is an album that I went back and forth over and over again in my head. But, with multiple listens and digging deep for information. What persuaded me other than the cryptically dooming lyrics, that playing style, and Mercer's croons was the charming lore that surrounded the album. Blackout Beach defiantly aims for a specific tone and vibe, but I invite you to take a listen as this is one album that's not washed up.
Key Tracks: "Hornet's Fury Into The Bandit's Mouth", "Be Forewarned , The Night Has Come", "Sending Postcards to a Ghost"
Artists With Similar Fire: Sunset Rubdown / Frog Eyes / Simon Bonney
Blackout Beach Website
Blackout Beach Facebook
Soft Abuse Records
-Reviewed by Christopher Tahy

Latest posts by Christopher Tahy
(see all)