Band Of Horses


Acoustic At The Ryman
Brown Records [2014]


Fire Note Says: Band of Horses' Acoustic at the Ryman is lush and refreshing.
Album Review: As a Nashville native, I can't think of many venues that would be a better fit for an acoustic album from a band like Band of Horses than the Ryman Auditorium. The home of the Grand Ole Opry for almost 40 years (and the site of my high school graduation), the Ryman is a spiritual place that feels like a chapel inside. This is fitting because it served as a tabernacle when first built. You sit on benches, there are pillars (that sometimes obstruct your view), and it only sits about 2,000 people and feels intimate as a result. It's difficult to find a bad seat in there. All of this is to say that Acoustic at the Ryman sounds great and Band of Horses adapted their music to make the most of this show.
Recorded in April 2013 over two nights the general emphasis on the album is harmony and vulnerability. Without the safety net of being plugged in, Ben Bridwell's voice does a lot of the heavy lifting. This shines through in a deliberate version of "Detlef Schrempf." For the most part all you hear is vocals and piano; the emotional note that the song strikes is even stronger as a result. Following that is the more upbeat "Everything's Gonna Be Undone," a track from Band of Horses' most recent studio release Mirage Rock. While the song didn't stand out to me when I reviewed it the first time, the acoustic treatment feels more true to the tenor of the lyrics. It's a bittersweet celebration of loss and heartache with a "why worry?" message.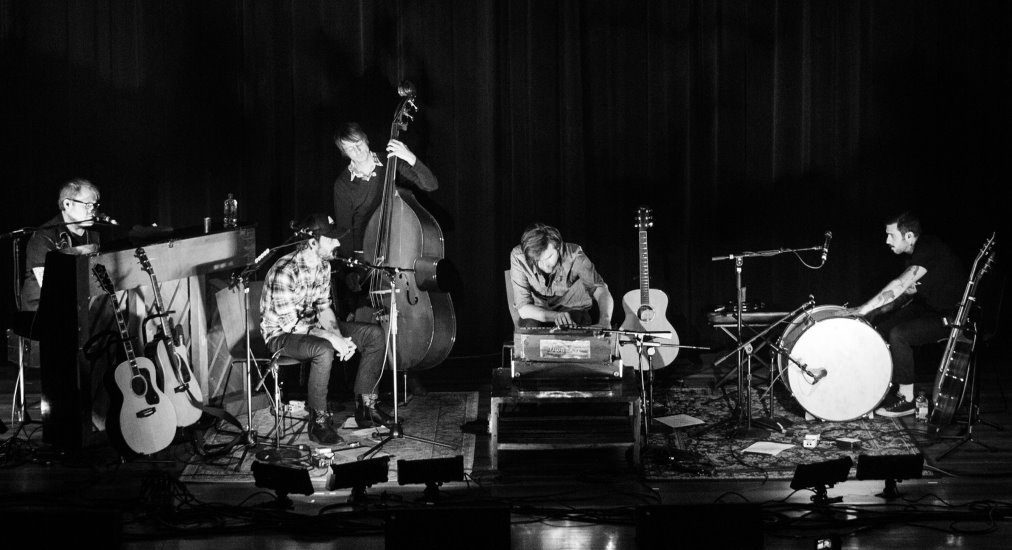 "Older" and "Neighbor" are the other two standouts on Acoustic at the Ryman. "Older" sees the band have some fun singing along together; the harmonizing on the chorus stayed in my head long after the song ended. "The Funeral" is great as well and keeps with the somber theme of many of the show's songs. "Neighbor," with its Bartles and Jaymes references and overall hominess, made me think of a cool Southern summer night. I'm looking forward to summer coming to Ohio so that I can play that song on my porch at night. It's been a long cold winter.
I found Acoustic at the Ryman to grow on me with each listen. Acoustic albums can sometimes lack diversity because of their unplugged nature, but Band of Horses mixes slow/fast and soft/loud well enough to keep things moving. It helps that many of the tracks sound like they came straight from a revival, which captures the aesthetic of the Ryman.
Key Tracks: "Detlef Schrempf," "Everything's Gonna Be Undone," "Neighbor"
Artists With Similar Fire: Fleet Foxes / Crosby Stills & Nash / My Morning Jacket
Band of Horses Website
Band of Horses Facebook
-Reviewed by Matthew Heiner

Latest posts by Matthew Heiner
(see all)