Bad Sports


Bras
Dirtnap Records [2013]



Fire Note Says: Third album from Bad Sports rekindles a 70's era that too many have forgotten or never heard.
Album Review: Is it possible for a garage rock band from Denton, Texas to grow up? Well for Bad Sports that may have just happened on their third full length Bras. The trio returns with a record that has less fuzz, longer songs and sounds bigger, badder and ready to blow your 70's era socks off!
Bad Sports has made a slight but noticeable shift in their song style for Bras, which I believe heightens their appeal. On their last record, Kings Of The Weekend (2011), Bad Sports came at you with a more pop punk sound that also veered into the garage scene. On top of that, the production came off a bit ruffed up as each track had a slight distortion. No disregard to Kings because I really liked that fuel crazed record but Bras oozes gritty old school punk which completely works for my ear because it stands out in 2013. "Get You" and "Washed Up" open the record with a super tight guitar and drums as singer Orville Neeley's vocals are isolated, clear and out front. It reminded me of some great 70's Buzzcocks tracks but without the English accent of course. The grit of these tracks are also much different compared to Bad Sports' previous albums because without much of the earlier distortion the songs here on Bras come off more American style rock n roll like if MC5 was recording today.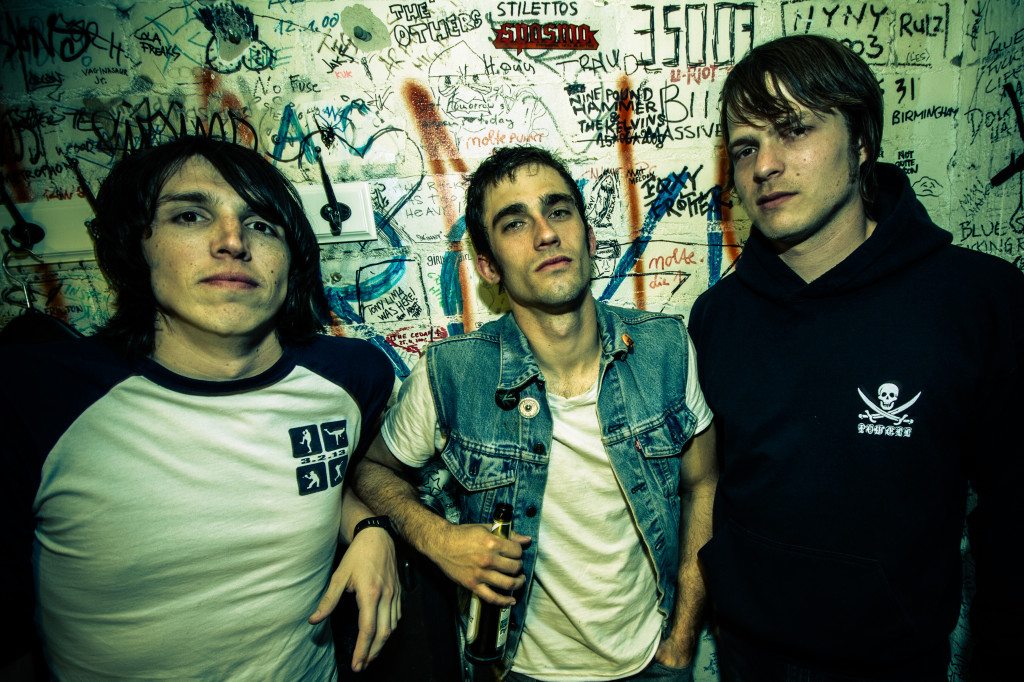 This new confidence would not be possible here if it were not for the band's developed songwriting. Kings was 14 songs long and finished in 30 minutes while Bras has 12 songs in 38 minutes. This less songs, longer lengths works well for Bad Sports as the over three minute "Terrible Place" has a super catchy chorus as Neely sings "I'm in a terrible place where everybody around you gets punched in the face." Truly it is a line that most can identify with. This stand up and straightforward sound surfaces throughout Bras and is a winning formula. Right down to the over four minute closer, "Rich Kid City" there is a slow build rock style that combines with a slight New York City glam rock shine which makes for the perfect closer to a solid record.
Bras was produced by the Marked Men's Mark Ryan and Jeff Burke which is only somewhat surprising because Ryan produced their last one. Clearly he was on board with the sound shift and only helped make this album sonically sound. The album does not have the same immediate impact as their earlier recordings but over time becomes a stronger record. If you have been looking for something with an older vibe but still want 2013, I would highly recommend Bras as Bad Sports don't shy away from playing towards their influences but take a front seat in recreating an era. This is a record that I trust you won't call great upon first listen but I predict that if you give it a few spins, Bad Sports becomes harder and harder to take out of your rotation. Basically, just let the music speak for itself!
Key Tracks: "Washed Up", "Terrible Place", "Race To The Bottom"
Artists With Similar Fire: Buzzcocks / Johnny Thunders / MC5
Bad Sports Website
Bad Sports Facebook
Dirtnap Records
-Reviewed by Christopher Anthony

Latest posts by Christopher Anthony
(see all)