Alex Calder


Time
Captured Tracks Records [2013]



Fire Note Says: Ex Mac DeMarco band mate steps forward with a great lo-fi record of his own.
Album Review: Alex Calder has the unenviable task of being a songwriter who was previously in a band, Makeout Videotape, with Mac DeMarco. DeMarco casts a long shadow, and if Calder wasn't a considerable talent himself, this ep would probably never exist. Lucky for us, Alex Calder has the goods. Time will tell if he is in the same league as his former bandmate, but if I'm being honest, Calder's debut ep might be a little bit better overall than Rock and Roll Night Club, the breakout release from DeMarco.
Opening track "Suki and Me" is not only the best song on Time, it's also one of the best songs of the year so far. Its production is fairly lo-fi, the guitars jangle, and the vocals are ethereal. It is a perfect 3 minute pop song that will keep you hitting repeat. The rest of Time, while really good, is not as good as this song. If Calder can come up with an album full of songs as good as this one, we are talking future album of the year territory. "Light Leaves Your Eyes" is more catchy bedroom pop, but it's a little less urgent. While it is slightly more subdued, it is still incredibly catchy. "Location" is a lo-fi psychedelic pop number. It's bit of a mess in spots, but it all pulls together into a wonderful noisy cacophony of sound. "Time" is another standout cut that leaves the listener feel like they are floating on some lysergic cloud, while the wonderful background vocals provide a nice flashback to the easygoing pop of the 60's.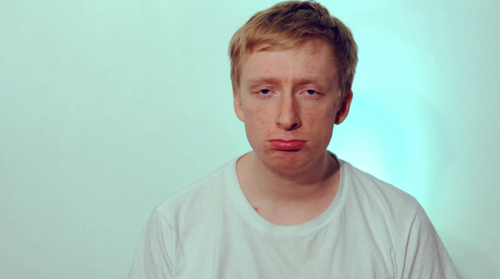 Overall, this is a pretty worthwhile record. It has a nice lo-fi charm that really enhances the listening experience. At right around 20 minutes, the length is perfect. Any longer and it would start to wear out its welcome a little. Alex Calder is an artist definitely worth keeping an eye on . The Time ep is a nice little taster, but I'm ready for the full course meal. I'm really looking forward to what he does next.
Key Tracks: "Suki and Me", "Light Leaves Your Eyes", "Lethargic"
Artists With Similar Fire: Mac DeMarc / Atlas Sound / Lotus Plaza
Alex Calder Facebook
Captured Tracks Records
-Reviewed by Kevin Poindexter

Latest posts by Kevin Poindexter
(see all)