Alessi's Ark


The Still Life
Bella Union Records [2013]



Fire Note Says: With her third full-length album, Alessi's Ark provides another round of young, indie/folk music.
Album Review: The third full-length album from Alessi's Ark, The Still Life, gives listeners another blend of her folk, indie, and mello sounds. At only 22, Alessi Laurent-Marke's music is youthful, ironic, and a bit sarcastic. She uses varied styles throughout, going so far as to include a cover of The National's "I'm Afraid of Everyone" and a bilingual song, "Sans Balance."
The album's first track, "Tin Smithing," is not an accurate representation of how the rest of the album will go. The song is fast, light, and upbeat, using wind chimes playfully throughout. "Tin Smithing" is also short, at only 1 minute 46 seconds, acting almost like an interlude to the rest of the album. This is a theme that continues throughout the album, as very short songs are paired against longer ones, acting as interludes.
In contrast to "Tin Smithing," "Veins are Blue," is slower and melancholy, matched with strong lyrics like "you can't hold me down." It and the next track, "The Rain" are better representations of the album, as they are slower, relaxed, and bit like a rainy day.
"The Good Song" is slow, quiet and bluesy. Its reflective lyrics sing "I've seen the house where you've grown, caves you slept in, holes you've slipped out your siblings in tow." The song is short, acting like an interlude to "Big Dipper," another slow song, but with more of a beat. It uses background music similar to that of old, dramatic movies, in keeping with the songs nostalgic lyrics, as they tell a whimsical, futuristic story "making our garden too pretty, so you'll have plenty to share with me."
Toward the middle of the album, Alessi's Ark provides a stunning cover of The National's "Afraid of Everyone." It starts out slow and earthy, getting faster and electronic towards the end. It's followed by "Those Waves," a slightly faster track using whimsical, instrumental beats similar to "Tin Smithing" and "Big Dipper," but also using dramatic, downtmempo chords, creating a playful and suspenseful pairing.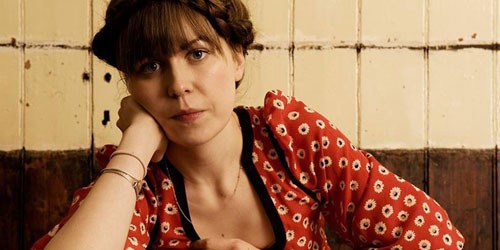 Another song that is in no hurry, "Whatever Makes You Happy," is mello and musing with lyrics like "hey big chickin', who are you kiddin'?" It's followed by a bilingual song, the French and English "Sans Balance" is also slow, telling a story that, to someone who does not know French, only partly makes sense.
Another short, interlude-like song, "Mountain" is playful and calm, similar to the lazy-day vibe of "the Rain." It leads to "Hands in the Sink," which is also childlike, telling a melancholy story of ordinary love. Next, the quick song, "Money" is more upbeat, fun, and slightly faster. It also, in stark contrast, is dizzily optimistic, this time singing "you are rich with my love."
The album's last track, "Pinewoods," tells a story about a female companion and loyalty. The song's lyrics and notes are mysteriously poetic, saying:
"But she will not forsake in
Have the hearts lots of blood
I'm keepin' arms by my sides
And the knees burnt by the bed"
While The Still Life might not immediately demand another spin, it's quiet, mello vibe will keep you intrigued. With soft, youthful lyrics and a lot of variety, the album is perfect for long, lazy summer days.
Key Tracks: "The Rain", "Afraid of Everyone", "Pinewoods"
Artists With Similar Fire: Regina Spektor / Fiona Apple / Tegan and Sara
Alessi's Ark Website
Alessi's Ark Facebook
Bella Union Records
-Reviewed by Michelle Morgan