Albert Hammond Jr.


AHJ
Cult Records [2013]



Fire Note Says: The Strokes Albert Hammond Jr. returns to the solo stage.
Album Review: It is nice to hear Albert Hammond Jr. back with his solo work. The Strokes guitarist has not released any new material since his 2008 sophomore outing ¿Cómo Te Llama?. Both of his solo full length records never tried too hard to separate themselves from The Strokes recordings which I always respected. Hammond has always been an intricate part of that band so let's net punish him because he is still being true to himself. With that being said, I also thought that those two earlier records were good but not great.
On this 5 song EP, Hammond steps up his game and shows off his experience with intricate song structures that still have a Strokes vibe but clearly with Hammond's voice, they take on a new identity. The opening "Cooker Ship" could pass for a Strokes song if singer Julian Casablancas was at the mic and it would not have been out of place on this year's Strokes album Comedown Machine (TFN Review). It actually turns out to be a good way to kick things off because it is familiar to the ear before the more breezy "Strange Tidings" rolls through. What I think helps separate AHJ from Hammond's earlier albums is that they combine his more lighthearted sound from the past with a harder edge rock that reveals itself on the next two tracks, "Carnal Cruise" and "Rude Customer." Both of these songs do a better job of highlighting Albert's excellent guitar skills, especially on "Rude Customer" that has this meticulous string closing that is what you want to hear from a guitarist.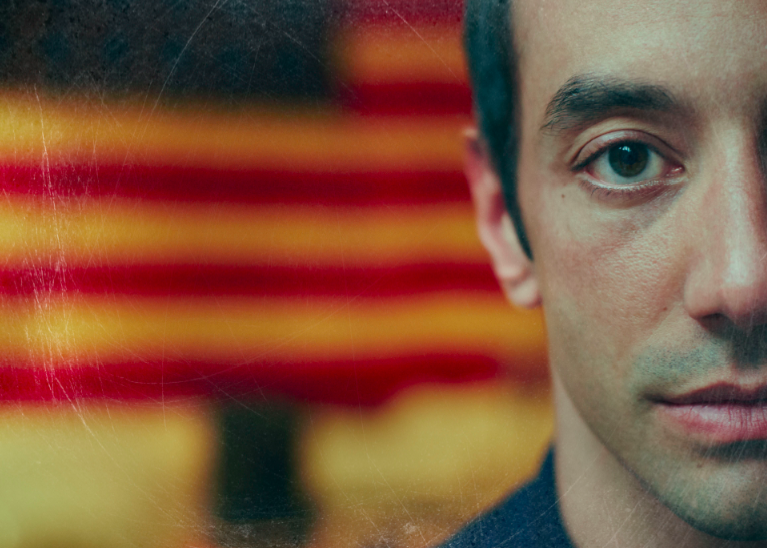 It probably will surprise some that AHJ is being released on Julian Casablancas' Cult Records but it also seems like a natural fit. It also will surprise many that Hammond played all of the instruments on the EP himself, excluding the drums which were played by longtime collaborator Matthew Frank Romano. It is this organic palate that gives AHJ an extra spark that I just never heard on his previous solo albums. I will tell you that AHJ needs several spins for it to catch on. With these multiple listens you can hear all of the layers that make this release much more complex than it originally appears. It also serves as a good base for Hammond to build on because it signals that now is the right time for him to move right into a full length which we will welcome with open ears!
Key Tracks: "Cooker Ship", "Rude Customer", "Carnal Cruise"
Artists With Similar Fire: Spoon / The Thermals / Graham Coxon

Albert Hammond Jr. Website
Albert Hammond Jr. Facebook
Cult Records
– Reviewed by Christopher Anthony

Latest posts by Christopher Anthony
(see all)