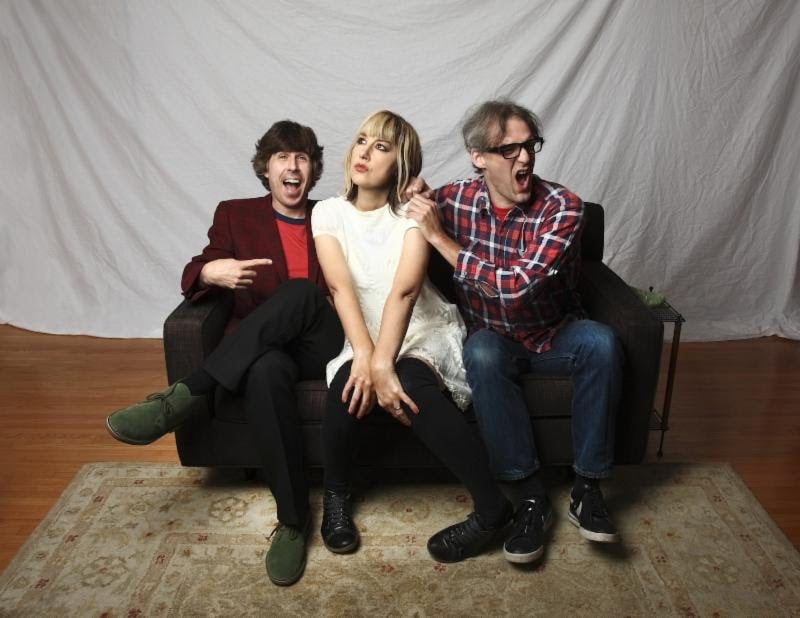 Burger Records has announced the release of Whoop Dee Doo by The Muffs, their first full-length album of new material in 10 years, out July 29th.
The group is made up of Kim Shattuck (Lead Vocals & Guitar), Ronnie Barnett (Bass & Backing Vocals) & Roy McDonald (Drums). Formed in Los Angeles in late 1990, they've attracted attention for their energetic, exciting live performances as well as a rock solid body of studio work.
The recent past has seen the band be far from inactive, with constant touring around the world, appearances in the "Rock Band" video game series & the release of 2011's Kaboodle, an "odds & sods" collection of singles, b-sides, compilation & assorted stray tracks released by the English label Cherry Red. The most recent past has seen Kim join & depart the Pixies in 2013 & Roy reunite with his former band Redd Kross for their recent Researching The Blues album on Merge in 2012.
You can listen to first single, "Up And Down Around," below.


Latest posts by Christopher Anthony
(see all)