Back in the early nineties progressive music was on life support. Grunge was King and the thought of someone starting a Prog Rock band in that era was insane. Utterly. But that is exactly what Neal Morse did when he founded the legendary Spock's Beard and the band released their debut album, The Light, to an unsuspecting world. In the 25 years since, Morse has created some of the most compelling and memorable progressive rock ever recorded. Whether with Spock's Beard, supergroup Transatlantic, Flying Colors, The Neal Morse Band or solo – the common denominator has always been inspired, seventies indebted songwriting with Modern sensibilities.
His new album, Sola Gratia, is due out this Friday, September 11th, on Inside Out Music and you can pre-order the album HERE. We are thrilled that the prolific Neal Morse sat down with The Fire Note to discuss the new album and much more.
The Fire Note: Well, well, well. Neal Morse! How are you, sir?
Neal Morse: I'm good, man, how are you?
TFN: Fantastic! Good of you to spend some time with us today.
NM: Glad to be here.
TFN: Can you give us a little background on Sola Gratia; its origin story.
NM: Well let's see – it started in January and early February and I was on vacation and I started to have a lot of musical ideas. Sometimes when I clear everything out and resting I actually write more than when I'm at home and there are so many other things going on. So I had all these ideas, kind of a flood of ideas and a lot of times since I've become known as the epic concept guy people will come up to me at Meet And Greets and suggest things saying "Hey, have you thought about doing a concept album about this or that" and one of the ones that had been mentioned several times was doing something about the life of the Apostle Paul. And so I began to test those waters in February and I was thinking if I'm going to write about this situation of Paul going to persecute the Christians or being at the stoning of Stephen or any other story from the Bible what would it sound like, what would Paul say. And that was how it began. It began as a scouting exercise! So you kinda plough right into it to see if there's any gold there.
TFN: Wasn't the concept for The Similitude Of A Dream suggested to you by a fan also?
NM: Yeah, it was. Actually I think most of my concept albums started as a suggestion. Testimony was obviously my idea, One was suggested by someone else, Question Mark was a suggestion, Sola Scriptura was a suggestion. I'm open. I am listening. I remember those things and then, when the time comes, I start to pray on it.
TFN: Well, the results have obviously been excellent. Now though Sola Gratia doesn't come out until 9/11 you are releasing it to two weeks early on your streaming service, Waterfall. How did Waterfall come about and what is your stance on streaming in general?
NM: I was very blessed to have some friends and some fans who helped me do that I began to experience the convenience of it and realized what a blessing it was, how great it was for the listener…
(Phone connection embarrassingly cuts off)
TFN: Okay, we're back.
NM: You ready to continue?
TFN: We were talking about streaming.
NM: So with the birth of Waterfall, I had all this music and it didn't really make a lot of sense for me to put it on all these streaming platforms…
TFN: Monetarily?
NM: Well, yeah. You know it costs a lot of money to make these albums. Really talented people are involved. People like engineer Rich Mouser, the string players, you know it's quite an investment in your time and money. So money is a factor but I don't really like getting hung up on that. When I talk about the Waterfall app I like to talk about what we can provide. I wanted to have a great experience with my music and what streaming can provide. When you subscribe to it you get all the Neal Morse, all the Transatlantic, Spock's Beard, Neal Morse Band, Randy's solo stuff, Eric Gillette, Bill Hubauer, demoes, Flying Colors, crazy stuff, related stuff that's not anywhere else.
TFN: Getting back to Sola Gratia for a second, this is a Neal Morse album not the Neal Morse Band. However all five members appear on the album. What were their contributions?
NM: I play most of the guitar on this but if there's anything that's really fast, really shreddy, that's Eric. And Bill plays most of the piano on the album. He also did sound effects and some sort of random stuff.
TFN: So that beautiful piano outro at the end of the record is Bill?
NM: Ah, no. That's me.
TFN: So how different was this working remotely due to the virus?
NM: It was completely different. I've never made an album remotely. I guess the closest to it was Testimony because I recorded the whole thing and just had Mike (Portnoy) come in and play drums on it. But even then Mike was here so we could talk about how great he did on the drum parts. So this is the first time I wasn't there when he was recording his parts and I wasn't with Randy (George) either.
TFN: I had heard that when you sent Mike and Randy the demos they both came back to you with no changes, Did this worry you at all?
NM: Well, yeah. I was a little bit. Are they just saying that because they don't want to mess with it?
TFN: I think they were right though.
NM: Well, for example on the One album, I recorded a demo version of that whole album and we were working on it, reworking it, moving stuff around and we usually work like that. So I figured we'd do a Zoom call to sort all that out and they both declined and said they wanted to record it as is.
TFN: Under normal circumstances you would go out and promote a new album, do some live dates but with the virus it's a whole different world. I mean, how does that work and how did your move to Inside Out affect things?
NM: Inside Out have been very supportive and they are really good people. That hasn't been an issue at all. You know I have a really great relationship with Thomas Waber, the head of Inside Out. We've been friends for a long time. It's truly a blessed situation that you can, as an artist, call up the head of the company and say "Hey, I wanna do this or that" and they put in their two cents but they have always given me artistic freedom – they just want me to express myself as an artist. So that's great.
TFN: Thomas is known as band friendly.
NM: Yeah. I mean, that's why we're doing this with them is because he is a music fan. So as far as promotion goes we're debuting the new album at this year's Morsefest and we're doing what we can given the times but I'm actually okay with that. I don't always need to be on the treadmill, you know, where you go through the whole cycle of new album, new tour, more dates, yeah, so it's interesting to be sort of forced to break out of that and it's all about the music for me anyway.
TFN: You mentioned Morsefest. Tell our readers a little bit about that and was it inspired by the Marillion Weekend?
NM: Oh yeah, It was definitely inspired by their success with that. We started having these back in my hometown in 2014, it's like 5 minutes from my house north of Nashville and we have a nice big venue. It's kind of evolved over the years into this part concert festival weekend, part homecoming, part spiritual retreat. It's become a community with this event at its center. And it is going to be different this year with limited seating and social distancing. It's a big space so we can spread out. People will be wearing masks. There will be games with the band members and we're going to watch material we just recorded for the Morsefest DVD and let people comment on it and all kinds of special things like that.
TFN: Okay, Changing gears – you've worked with a lot of the greats and the luminaries of the Prog world but who would you like to collaborate with that you haven't yet one day?
NM: Oh wow, there are so many. Hmmm. I'd like to work with Peter Gabriel. But there are…you know, Steve Hackett and I guested on each others albums but it might be really cool to do a whole album with him some day. Try to write something together – that would be very interesting. You know if I'm going to shoot for the moon – I really love John Mayer. If I'm going to dream…
TFN: I saw on your social media that you were on vacation recently. So what was on the family vacation playlist?
NM: Well, not any Prog, I can tell you that!!! No we were in two cars so I was with my father-in-law in one car so it was old country – Waylon, WIllie, Marty Robbins Greatest Hits. "El Paso" and "Big Bad John." Oh yeah, and some Sinatra. It was great.
TFN: Now you know I'd be remiss if I didn't ask the obligitory Transatlantic question. How are we lookng for album number five; we envisioning a 2021 release?
NM: It looks that way. We're talking about it. Trying to get it all in focus right now.
TFN: The world awaits. But as Transatlantic gets all the attention I gotta say I'm on my fourth or fifth pass on the new album and it's right up there with the best things you've ever done.
NM: Thank you so much. That means a lot.
TFN: Being a vinyl junkie I have to ask you when the rest of your back solo catalog will get the vinyl treatment?
NM: I know, I know! I think we even started on the One album and then somehow it just sort of, I don't know. Maybe I need to hire somebody to handle that kind of thing. I'm always thinking about the next piece of music so I never really look back. I think we even made vinyl masters but somehow…I'll have to ask about that.
TFN: If my math is right this is the 22nd album you and Mike Portnoy have done together…
NM: Mike would know that!!! You'd have to ask him!
TFN: …so I was wondering if you could just describe that relationship and how it's grown over the years.
NM: Well, way back when we did the first Transatlantic record I didn't really know him at all. We had only talked on the phone a couple of times. We met in the lobby of the studio there in upstate New York. Looking back we have gone through so much together and become such good friends and collaborators and I have so much respect for him. It's a wonderful, wonderful relationship. It's been a tremendous blessing. It's also been challenging. It's been well-documented that we don't always agree. Sometimes we butt heads pretty hard but I feel like if you stay with it great teams always have that yin and yang to them that adds depth.
TFN: Heat and pressure create diamonds?
NM: Yeah. Something like that!
TFN: So what's next for Neal Morse?
NM: Besides Sola Gratia we've got a few things in the pipeline: Flying Colors Live, Jesus Christ The Exorcist Live and then Transatlantic at the early part of next year and then, you know, the next thing will be a new Neal Morse Band album. After Morsefest I think that's what I'll start on and we'll all need to get to together and make a new one.
TFN: Thank you, Neal, for spending a little time with us today.
NM: Okay. Thank you and God bless.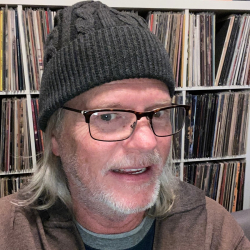 Latest posts by Scot Lade
(see all)