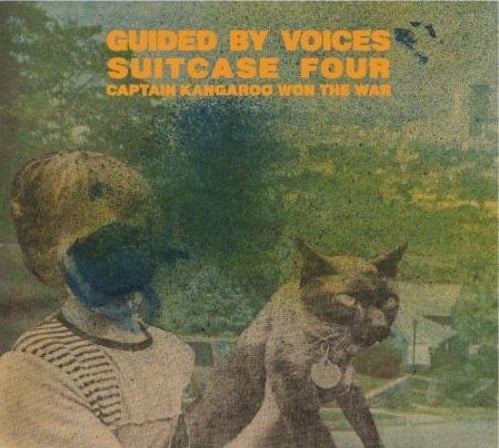 Hello GBV fan! Ready to get your second taste of Suitcase Four? Last week we rocked you out with "Deaf Dumb And Blind Girl" so we thought for week 2 slowing things down might be special.
Kicking off the second CD of the four disc compilation is today's feature, "Lockets Of The Empress," which is by fictitious band Once and goes way back into the vault. Until November 20th this song was simply GBV folklore as the track was part of the proposed/aborted 1984 record Pissing In The Canal.
After just one listen, you will immediately think back to those earlier records and then scratch your head – why did this song never make it onto an official album?! Only Mr. Pollard can answer that question but thankfully the track sees the light of day on Suitcase 4 and right below for your enjoyment.

Don't forget to get your pre-order in at Rockathon HERE as I fear they are running a bit low. Stay tuned for the third premiere installment next Friday!

Latest posts by Christopher Anthony
(see all)