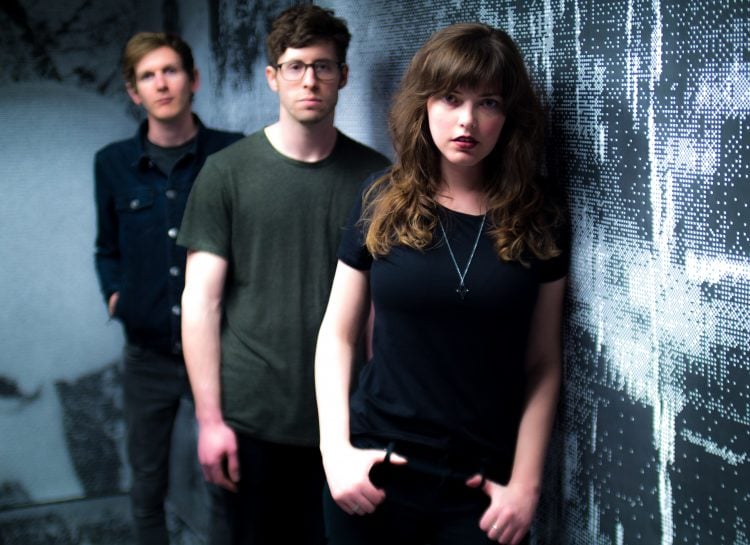 TFN is excited today to premiere the new track, "Daisies," from Dayton, Ohio's MOIRA. This featured track is from the dream-pop group's new EP, Demons + Daisies, which is officially out this Friday, September 20th. The song is the first new release from MOIRA since their 2015 debut Asleep/Repeat/Awake.
"Daisies" is a true ethereal experience as the vocals of singer Alicia Grodecki gorgeously floats this track along as she has that memorable tone that brings comparisons to Hope Sandoval (Mazzy Star) or Lana Del Rey. Her commanding vocal is stretched over the precision piano here and gives you a lasting impression of MOIRA while the song brings the reality of human nature to the surface.
Demons + Daisies, is available for streaming and digital download this Friday. You can also catch the band live during their fall run at the dates listed below. Make sure you play the track, support the release on Friday and share MOIRA with all your friends looking for a great new song!
MOIRA Live Dates:
9/21 – Huber Heights, OH @ Bites in the Heights Food & Music Fest (morning)
9/21 – Dayton @ Dayton Music Fest (night)
9/28 – Cincinnati/Newport, KY @ Rhythm Brew Art & Music Fest
10/04 – Indianapolis @ Post. Fest
(Backdrop Art In Band Picture: JACQUELINE FERRARA)
Latest posts by Fire Note Staff
(see all)