It is with great sadness that we present this year's Prog Year In Review. The world of progressive rock lost one of its leading lights when David Longdon of Big Big Train left us on November 20th at the ridiculously young age of 56. His voice and songwriting are a huge part of why we love this band so much and he will be missed immensely. Their latest album is enshrined in the list below but that's a hollow epitaph. Our thoughts are with his family and his partner, Sarah Ewing, whose brilliant artwork adorns many of their album covers (including this year's entry.)
We at The Fire Note enjoy all styles of music and that is why Prog Rock matters – it is all styles of music mashed together in unique and interesting ways. For years the genre labored without a name. We called it Art Rock as a teenager in the seventies but that quickly became the exclusive domain of acts like Roxy Music and David Bowie. We called it Classical Rock too but that wasn't quite right either. Somewhere along the way Progressive Rock became the correct term and that, over time, got shortened to Prog. Okay, but what exactly is Prog? That has been the burning question of late as Prog has had a minor resurgence and has started butting heads with other adjacent genres. Having a convenient label certainly helps concentrate the mind. But there are too many artists in the demilitarized zone: King Gizzard? black midi? Deerhoof? Iron Maiden? There are so many acts that flirt with Prog these days that it is getting difficult to parse out who's who and what's what. Hell, I don't have any answers. What I do have are opinions. Lots of them. And in my opinion, these are the best Prog Rock albums of the year 2021 – a year unlike any other.
#25
Tillison-Reingold-Tiranti (International)
Allium – Una Storia
Reingold Music [2021]

Andy Tillison (the red-haired genius behind The Tangent) visited Italy back when he was a teenager and met an obscure Prog band, Allium, and was blown away by their sound and their stage show. The band in question never released an album but Andy secured a cassette tape from the band. Although he subsequently lost it in the intervening years, the idea had been born: write and record an album as if that band had actually resurfaced and released it to the world – fifty years too late. Tillison is joined by his frequent Tangent bandmate, Jonas Reingold (who also plays in The Flower Kings) and Italian singer Roberto Tiranti from the New Trolls. There are two different mixes to this short album – one is supposed to sound contemporary and the other a more retro version. I can't tell the difference to be honest but either way, this album is authentic in its accuracy of a time and place lost to history.
#24
Needlepoint (Norway)
Walking Up That Valley
BJK Music [2021]

This is a very interesting band making their first appearance here at The Fire Note. On this, their fifth LP, the band continue their trippy voyage back to 1969. Strains of California folk and psychedelia blend with the jazzy feel of the UK's Canterbury scene. There are moments here that sound like Paul Simon joined up with Caravan. Everything glides along smoothly and tastefully and you might not even notice some of the strange things actually going on within these eight beautiful songs. Melodies wander in and out of key signatures, songs cling to life without knowing where they're going or what they're doing, sparkling acoustic guitars flirt with flutes – all without the slightest hint of bad intent or irony. My perfect Sunday morning listen.
#23
Agusa (Sweden)
En Annon Varld
Kommun 2 Records [2021]

Like fellow Swedes Anglagard, Agusa play instrumental Prog at a very high level with the constant callbacks to the seventies. There's flute all over these two long songs which comprise the album. The keyboards are very retro sounding as if they were focusing on texture as much as melody. The drums also are recorded in such a way that one could definitely be confused and think this some rare artifact from that era. Both tracks weave their way through multiple changes as they go from hard-charging Prog to something approaching Space Rock. And neither track stalls. In fact, I wanted more. Agusa's three previous records were good but this is my favorite from them. By a comfortable margin.
#22
Tusmørke (Norway)
Nordisk Krim
Karisma Records [2021]

One of the stranger bands to make the list, Tusmorke are the dark figures hiding in some Scandanavian woodland waiting to steal souls. They marry the acid folk of The Incredible String Band with krautrock and traditional Norwegian balladry. Led by weirdo brothers Benediktator and Kryzla Momrak, these guys sound like crazy warlocks making music to appease the forest gods of old. On this, their very first double album, they double down on all they had done before but with a greater emphasis on songwriting. Maybe doing a couple children's albums recently helped them perfect the art of the hook because as mad as Tusmorke can get, they never forget to give us a solid melody – even on the epic 18 minute closer "The Marvelous and Murderous Mysteries Of Sacrifice."
#21
Kerrs Pink (Norway)
Presence Of Life
Self-Released [2021]

Kerrs Pink formed back in the seventies and released some pleasant, folk-tinged records only to disband and slip into the dusty pages of history. But guitarist and founder Harald Lytomt resurrected the band and hired Magic Pie vocalist Eirikur Hauksson for 2013's most excellent Mystic Spirit. Now after an eight-year hiatus the band return with that same lineup and the same intensity. This isn't the Kerrs Pink of old. Nope. This is a straight up Prog Rock band. Hauksson's ageing rocker growl remains the centerpiece but Lytomt has written some of the catchiest themes I've heard all year. The best songs all reside on Side One making it a bit uneven. Take my word for it though: this two guitar, two keyboard, bass, drum and vocal ensemble is one not to be missed.
#20
Yes (UK)
The Quest
Inside Out/Sony Music [2021]

I would have bet money that Yes would never make this list. Being a lifelong fan of this band means learning to accept disappointments, career nadirs, legal battles, untimely deaths and less-than-stellar post-Jon Anderson records. Well, we can scratch that last one off as Yes have achieved a rare feat: a decent album from a legacy act. Deep Purple, Styx, Kansas and Uriah Heep have already proven that it is possible for a 50-year-old group to record music that is relevant. Look, nobody is going to confuse this for Relayer or any of their other top tier efforts. Those days are long gone. But The Quest is a very good record from a band that had a lot to prove. The nay-sayers will not be satisfied. The "No Jon, No Yes" crowd have spoken. Don't listen to them. Just listen to this with an open mind. Who knows? You might actually like it. Music is weird like that.
Yes: The Quest [Fire Note Review 9/20/21]
#19
Alco Frisbass (France)
Le Mystere Du Gue Pucelle
Self-Released [2021]

This French three piece specializes in jazzy Prog that incorporates Canterbury and maybe a little Zeuhl into the mix. Completely instrumental and completely engrossing, the addition of Frederic Chaput on bass after their debut album has transformed them into a beast. His dirty bass tone brings to mind John Wetton's work with King Crimson. Patrick Dufour programs the drums so expertly that you'd never know they're fake. And add to that the playing of Fabrice Chouette and you've got a band to keep an eye on. We at The Fire Note have certainly been paying attention – they also made our list in 2018 with their sophomore effort.
#18
This Winter Machine (UK)
Kites
Self-Released [2021]

Hailing from the Yorkshire region of England, Singer Al Winter has completely revamped the entire lineup for album number three with himself as the sole original member. TWM's first two albums were average examples of UK Neo Prog and did not really pull me in. A lot has changed. The new band sounds fantastic but the search for a new keyboard player continues as Drifting Sun's Pat Sanders appears on most of the album. Also guesting is the great Pete Jones (Cyan, Camel, Tiger Moth Tales) on one track but Winter remains the focus of the band. His vocals are perhaps a bit of an acquired taste but with songs this good I've become a convert. Extra credit for the awesome album cover.
#17
Antony Kalugin (Ukraine)
Chameleon Shapeshifter
Caerllysi Music [2021]

Mr. Kalugin's main band, Karfagen, is no stranger to this list but this is his first solo album to be so honored. It is also his first solo album with an actual live band supporting him (mostly consisting of his Karfagen bandmates.) His last two albums (2020's Marshmallow Moondust and Stellar Gardener from earlier this year) were quite good but this latest effort hits me right in the Prog sweet spot – soaring melodies, epic soundscapes, lots of vintage keys and minimal singing. In fact, the only vocals occur on the last song on the album. All this, of course, sounds like I'm describing Camel and that comparison is valid, if not completely accurate. But it is the twenty-minute opener that most fans of his music will gravitate towards. And for good reason. Kalugin has been perfecting his craft for over 15 years now and it's beginning to pay off.
#16
Ciccada (Greece)
Harvest
Bad Elephant Records [2021]

Sometimes you know exactly what you're going to get from an album's jacket. Agreed? Well, if that's not enough for you just check out the list of instruments used to make this record: clarinet, flute, 12-string guitar, fretless bass, saxophone (alto, tenor and baritone no less), glockenspiel, harpsichord, mellotron, and well, you get the picture. This beautifully crafted album takes a decidedly pastoral path. On this, their third album, Ciccada added a male vocalist since their last album dropped in 2010 and the boy/girl singing is a glorious refinement to their sound which at times comes across like a jazzier Gentle Giant or a more future-gazing Gryphon. The arrangements are both complex and engaging – a neat trick for any band. This is a group that demands more attention.
#15
Meer (Norway)
Playing House
Karisma Records [2021]

Here's another band employing those male/female vocals that I love so much only this time we're talking about siblings. Meer deftly avoids the trappings of the sophomore slump by recording a record way stronger than the debut – an album I've listened to but cannot remember anything from. This time the songs are knotty and the vocal melodies are memorable. There's a whiff of Alt Rock here. Maybe it's simply art rock dressed up as Prog but I dig it. At times I am put in a Kate Bush/Peter Gabriel state of mind, and then they go off into Porcupine Tree territory. Chamber pop is not usually where my musical interests lie but I'll make an exception when the songs are this well-written. Perhaps the closest thing I've heard to this would be the Russian duo iamthemorning. But Meer has eight members! So does that make them four times as good?
#14
Monarch Trail (Canada)
Wither Down
Self-Released [2021]

Hailing from that great country to the North, our only Canadian entry comes courtesy Ken Baird and his Neo Prog outfit, Monarch Trail. The land of Rush must be heard from, right? On their third LP the band display an amazing amount of growth. Baird's vocals are still gentle and soothing and a little weak, if I'm being perfectly honest. Yet somehow, they work perfectly. And the music he's been writing of late is so gloriously lush. The piano remains the dominant instrument at play but there are plenty of synths and, of course, the majestic mellotron to create the required atmosphere. And the band now has two guitarists listed as guest musicians which only helps to augment their already cool sound. Album centerpiece, "Megalopolitana," is an exceptionally well-written 15-minute epic that does its best to convince you that this is a symphonic Prog band. Maybe there are because all the signifiers are present and accounted for. Stately, measured and in full control, Baird is an artist to watch. Keith Emerson would approve.
#13
Frost* (UK)
Day And Age
Inside Out Music/Sony Music [2021]

The brainchild of Gem Godfrey who had written and produced hit songs in Great Britain but wanted to create the music he loved and grew up with: Prog Rock!!! Bringing in guitarist/vocalist John Mitchell, bass player Nathan King and the superhuman Craig Blundell on drums, they went on to release one of the best debut albums ever in Milliontown. With Blundell quitting before recording began for the band's fourth LP, Frost* brought in not one, not two but three of the world's best drummers to substitute – including King Crimson's Pat Mastelotto. Godfrey must have been plenty pleased with their efforts as the drums are the star of this album. The other two drummers (Kaz Rodriguez and Darby Todd) are every bit as impressive. The overall vibe here is 80's Neo Prog but it is still rooted in the present. One comment I have heard regarding Day And Age is that there are no guitar solos. Really? I hadn't noticed. I only heard some great songs. My bad.
#12
Drifting Sun (UK)
Forsaken Innocence
Self-Released [2021]

Seventh time's a charm? Maybe so for these English Neo Proggers who have, at long last, delivered on their considerable promise. That this is easily the best thing they've done so far is due, in no small part, to the addition of the terrific Greek singer John "Jargon" Kosmidis whose solo debut last year raised more than a few eyebrows. And yes, he does sound eerily like Matthew Parmenter of Discipline (who, in turn, sounds a lot like Peter Hammill from Van Der Graaf Generator) but that is a good thing. Band leader Pat Sanders has assembled a veritable Who's Who of Prog for this album: Matthieu Spaeter (Frank Carlucci Band), John Jowitt (Rain), Jimmy Pallagrosi (Karnataka), Eric Bouilette (The Room) and Ben Bell (Gandalf's Fist) to name a few. But the star of the show is Jargon and how his presence elevates Drifting Sun into the top tier. At times moving towards a heavier vibe, there are plenty of symphonic moments here as well. A real sleeper and one that I keep going back to.
#11
Jordsjø (Norway)
Pastoralia
Karisma Records [2021]

Sporting an album cover quite similar to Ciccada's 2021 release, the pastoral nature of the record almost makes them twins but they do not sing in English. However with the addition of clarinet to their arsenal the two bands could be siblings. Another Norwegian entry (there are seven bands from Norway here this year) Jordsjo should be no stranger to regular readers of The Fire Note as I have been a huge fan ever since they were releasing their stuff on cassettes. Hakon Oftung and Kristian Froland create the kind of effortless music that transcends the obvious "retro" tag. The main instrumentation leans heavily into flute and super clean guitar that, at times, approaches Canterbury territory but with Scandinavian melodic sensibilities. Although not as earth-shattering as their last two records, Pastoralia is a feast for the ears from a band I cannot recommend highly enough.
#10
Ske (Italy)
Insolubilia
Self-Released [2021]

Paolo "Ske" Botto has been on the cutting edge of Prog with his band Yungen – a band that is so far over my head that it makes Zappa sound like Top 40 radio. I just don't get it. He formed a more traditional Prog band called Not A Good Sign and this is where I fell for his talented ears and fingers. Arriving ten years after his critically-acclaimed solo debut, Insolubilia is another master class in how to make strange and complicated music sound pleasing and approachable. Although mostly instrumental, there are vocalizations throughout which add to the atmospheric nature of the songs. Each track creates tension and drama via dense arrangements and a seemingly endless parade of guest musicians. I found myself coming back to this record time and time again – if only to figure it all out. Make no mistake though – this is not a difficult listen. It is actually quite beautiful and really sounds like a record that took ten years to make.
#9
Caligonaut (Norway)
Magnified As Giants
Apollon Records [2021]

Our final Scandanavian artist is also my highest rated debut album of the year. The brainchild of Ole Michael Bjorndal (OAK, Airbag), Caligonaut appear to be a solo act with members of Wobbler helping out on keyboards, backing vocals and bass guitar. If there's a problem with that – I'm all ears! What is remarkable about this album is just how little it actually sounds like Wobbler. Where that band uses every vintage instrument and studio trick in the book to replicate the sound of a time long gone, Caligonaut uses seventies era Prog as a launching pad. The songs (all four of 'em!) stretch out and go places that are sometimes not very "progressive" at all. Everything you hear is in complete harmony with what the song needs. Bjorndal's voice is a delicate thing that emotes much. To that end, the addition of Andreas Prestmo's backing vocals is pure gold. Quiet and unassuming, each track reveals much upon further inspection. Most Prog albums on the "chill" end of the spectrum end up being giant bores, total snores. Not this one.
#8
Lifesigns (UK)
Altitude
Self-Released [2021]

John Young has had a great career playing with artists as desperate as Bonnie Tyler and Scorpions. Although he has dabbled in the dark arts of Prog before (working with Fish and John Wetton) it wasn't until he formed Lifesigns that he put the genre on his front burner. Earlier albums saw contributions from Nick Beggs (Kajagoogoo), Frosty Beedle (Cutting Crew) and Steve Hackett (Genesis) but now, with a reformed lineup including former Flower Kings drummer Zoltan Csorsz and guitar wizard Dave Bainbridge (Iona), Young and the band have found the sweet spot. Most modern UK Prog acts slog through their songs with little to no dynamics, but Lifesigns takes the best of the Neo Prog movement and marry it with symphonic touches, deeply sentimental lyrics and gorgeous melodies that stick. From the beautifully arranged fifteen-minute-long title track to the romantic allusions of "Last One Home," Altitude is a record to play for people who don't like Prog. I just don't know how anyone could not like this one.
#7
JPL (France)
Sapiens Chapitre 2/3: Dues Ex Machina
Quadrifonic Records [2021]

He did it again!!! Our reigning Album Of The Year artist Jean Pierre Louveton (or JPL for short) did not disappoint. Part Two of a planned trilogy, this time Louveton takes a decidedly more straight-forward rock stance as evidenced by the opening track, "Le Flambuer," and its guitar hero histrionics. The slash and burn attitude turns into a futuristic vision of humans leaving Earth in search of a better place to call home. Album highlight, "La Machine," bleeps and blips its way into your skull while Side Two reminds us of his former band, Nemo, in the way it squeezes traditional rock tropes into a progressive template. By the time the mellotron hits on closer "Encore Humans" it's clear that JPL is in the prime of his songwriting career. As always, Louveton sings in French but don't let that take anything away from the brilliance of this artist. His voice displays power when necessary but is used primarily as another instrument in the mix. Maybe not quite as good as Part One but we still have Part Three to look forward to sometime in 2022.
#6
Big Big Train (UK)
Common Ground
English Electric Records [2021]

I have had a fraught relationship with Big Big Train. Although securing the top spot in 2019's Prog Year In Review here at The Fire Note the band has gone through significant changes since then – not least of which was losing ex-XTC guitar man Dave Gregory. Essentially paired down to a four piece, this core group soldiered on and recorded their Covid record. Lead off track, "The Strangest Times," may sound a little like Elton John and the pandemic-inspired lyrics will, perhaps, have a limited shelf-life but either way it sets the tone for a very solid effort. The arrangements have tightened up as the band has shrunk, allowing the "core four" to focus on song craft. The ability to tell historic tales within their music is a big part of BBT's charm and they don't let that part of the band's personality wither with the winsome epic, "The Atlantic Cable." The concepts of connectivity and isolation feel particularly well-timed. The band has already announced a follow-up LP to be released in January. Bring it on!!!
#5
NMB (USA)
Innocence & Danger
Inside Out Music/Sony Music [2021]

Coming hot on the heels of two straight double concept albums, Neal Morse and company opted to go a different route this time but still ended up with too much material for a single disc. Without the through line to of a unifying theme to guide them, they put all the "short" songs on disc one ("Innocence") and two monster epics on disc two ("Danger.") Some people have stated that they would have preferred different sequencing but I love being able to decide which side of the band I want to enjoy: the more accessible, poppier version of the band or the progressive monster contained within disc two. Obviously, I prefer the latter with its two perfect long-form tracks. The first ("Not Afraid, Part 1") is the shorter of the two. It is also the more "conventional" Morse epic. Bill Hubauer brought in the main themes for "Beyond The Years" and is credited as the driving force behind much of this song and the album as a whole. Drummer Mike Portnoy jokingly posited that when rebranding The Neal Morse Band as NMB it should have been called the Bill Hubauer Band instead. Such is the talent in this band that I haven't even mentioned Randy George's bass playing or Eric Gillette being the best new talent in Prog with his multi-instrumentalism and that angelic voice of his but regular readers of The Fire Note get it.
NMB (The Neal Morse Band): Innocence & Danger [Fire Note Review 8/31/21]
#4
Cast (Mexico)
Vigesimus
Progressive Promotion Records [2021]

This is not the Brit Pop band from the 90's (but they're pretty great too.) This is symphonic Prog. Being played at a very high level. The name of the album is Latin for "Twentieth" and, yes, this really is the band's 20th album. Although founder Luis Alfonso Vidales and Cast have been releasing albums since 1994 it was only recently that this band hit my radar. And in that time, they have steadily improved with each release. Their albums have been sung in both English and Spanish but this one is entirely in English – which should help pave the way for this amazing band to pick up more listeners. Kansas with a Latin flare is a horribly lazy description but I can't help it if it's accurate. If there's one adjective to describe Cast's music it would be this: energy! No long, expansive slow parts here. It looks like they have settled on a lineup (finally) that includes violinist Roberto Izzo. His playing confirms the Kansas thing but check out the chops on guitarist Claudio Cordero and (original) drummer Jose Antinio Bringas. This is a serious band bringing serious Prog to the world and yet somehow none of it feels contrived. And absolutely none of it feels derivative. In 2021, that is a very difficult thing to do. Muy bien!
Cast: Vigesimus [Fire Note Review 4/28/21]
#3
Styx (USA)
Crash Of The Crown
Universal Music [2021]

Surprise!!!! If Yes putting out a good album was a shocker, well then Styx dropping a masterpiece is somewhat of a miracle. I was late to the game on this new Styx, failing to hear 2017's excellent The Mission until well into 2018 – far too late to be considered for this list. It would have been in the Top Five. But fear not! We are all about Styx now. Dennis DeYoung (replaced by Canadian Lawrence Gowan) is long gone but Tommy Shaw and JY Young are here. But the last two Styx albums are really the story of Will Evankovich. He wrote or co-wrote 13 of the 15 songs here. And produced the album. Evankovich has been elevated to an official member of the band now and his musical DNA is everywhere. What is so striking about Crash Of The Crown is the sheer number of ideas put into each song. They are all too short and end too soon – almost like a Prog Guided By Voices album. The progressive elite would prefer each section being developed and elongated but the template here is in opposition to that aesthetic. At times I am reminded of Queen but I think that is by design (um, see album title.) And then I put on Crystal Ball from 1976 and realize that they were influenced by them all along.
#2
Evership (USA)
The Uncrowned King (Act 1)
Atkinsong Productions [2021]

Okay: ignore the album cover. Just atrocious. Had to get that out of the way. So, Nashville-based duo Evership released two very good albums before conjuring up this divine slab of Neo Prog. To be fair, they are more Symphonic than they are given credit for. Producer, keyboardist, drummer Shane Atkinson came from the Alt Rock scene, having played in Curious Fools back in the day. His love of Prog brought him home again and together with vocalist extraordinaire, Beau West, Evership has found the secret sauce. Here's another lazy descriptor for you: if Styx ever went full on Prog, they would sound a lot like this (Styx has actually kind of done just that but in a more conventional Classic Rock manner.) But they are more than that. Let's just put the obvious out there first: West's voice is a force of nature. He has the range and the power to sing all of Atkinson's acrobatic melodies and breathe life into a 100-year-old allegory written by Harold Bell Wright. It's the story of one kingdom and two princes. None of that matters if the music isn't on point and let me tell you: it is. The highlight of the album is clearly the 17 minute, Radiohead-indebted epic "Yettocome/Itmightbe." (The ridiculous song titles come courtesy the source material.) And it would have been my "Epic Of The Year" had NMB not released two perfect long form tracks. (They may have had better luck in the Song Of The Year category.) As the title implies, there is a second act due next year. Long live Pomp Rock!!!
#1 – Prog Album Of The Year
Transatlantic (International)
The Absolute Universe
Inside Out Music/Sony Music [2021]

Was this result ever really in doubt? The greatest supergroup since Blind Faith and Emerson, Lake & Palmer, Transatlantic are (along with Opeth, Steven Wilson and Dream Theater) on the Mount Rushmore of Modern Prog Rock. Neal Morse and Mike Portnoy (who are both members of the band which took our #5 spot) are joined by Pete Trewavas and Roine Stolt for the fifth installment of their long-running, on-again, off-again side project. But what a side project!!! Transatlantic are the ultimate example of the whole being greater than its parts. And so it is with The Absolute Universe, an album comprised of individual tracks but they belong to a whole, cross-faded singularity. Whether it's the 60, 90 or 100-minute version, these guys know how to wrangle every bit of emotion out of an album. Yes, it can be exhausting (that's why Morse's Abridged version exists) but it is as rewarding an experience as any of the classic double albums from the Golden Era. And all three offer entirely different visions, different lyrics, different arrangements, different songs, different singers. The amount of work involved must have been staggering. But it doesn't sound like it. It sounds organic and entirely effortless. Coming out early in 2021, there have been many albums released since that have attempted to dethrone this beast – only to find that Transatlantic have cemented their place in the genre by writing and recording an album this difficult, this satisfying, this perfect. This may come across as fan boy hyperbole but The Absolute Universe just might be the best Prog album of the 21st Century.
Transatlantic: The Absolute Universe [Fire Note Album Review 2/11/21]
Now that you have read the list make sure you check out The Fire Note Prog Top 25 on Spotify HERE.
HONORABLE MENTIONS:
26 Dream Theater A View From The Top Of The World
27 PFM I Dreamed Of Electric Sheep
28 Glass Hammer Skallagrim – Into The Breach
29 Mostly Autumn Graveyard Star
30 Cyan For King And Country
31 smalltape The Hungry Heart
32 The Adekaem The Great Lie
33 Il Buco Del Baco Sotto Il Segno Della Lampreda
34 Regal Worm The Hideous Goblink
35 Isildurs Bane & Peter Hammill In Disequilibrium
36 Blacksmith Tales The Dark Presence
37 A Formal Horse Meat Mallet
38 Diagonal 4
39 Inner Prospekt Canvas Two
40 Steve Hackett Surrender Of Silence
41 Beautiful Bedlam s/t
42 The Samurai Of Prog The White Snake & Other Grimm Tales
43 Azure Of Brine And Angel's Beaks
44 Resistor 5th Season
45 Sylvan One To Zero
46 Liquid Tension Experiment
47 The Emerald Dawn To Touch The Sky
48 Argos The Other Life
49 Vienna Circle Secrets Of The Rising Sun
50 Syndone Kama Sutra
LIVE ALBUM OF THE YEAR: The Pineapple Thief – Nothing But The Truth

The band (which now includes Gavin Harrison on drums) couldn't tour in support of their last album, , so they set up a one-time-only streaming event and recorded it for posterity. It ended up being the finest set they've ever done. Leaning heavily on material from that latest LP, band leader Bruce Soord has finally put those Porcupine Tree comparisons to rest. This band is its own thing and wonderfully so. They will quietly consume your soul.
SONG OF THE YEAR: Evership – "Wait"

Oh, those soaring vocals by Beau West. This song could have been an AM Gold hit for The Hollies, Styx or 10CC back in the seventies. A glorious melody combined with an awesome chord progression and heart-felt lyrics – what else do you want? The final track on Evership's third album is absolute perfection. (A single man tear might have fallen while listening to this.) There was some stiff competition in this category as many Prog artists are going for shorter track lengths these days but this is a band that can do it all. And they do it all extremely well.
REISSUE OF THE YEAR: Discipline – Unfolded Like Staircase
This 1997 album always sounded like it needed a remix. It also needed a vinyl release. So they kill two birds with one stone by releasing this newly remixed and remastered version done expertly by Terry Brown (best known for his work with Rush.) One of the few modern bands that don't take their marching orders from Yes or Genesis, Discipline hews more closely to the Van Der Graaf Generator template and they're all the better for it – and this is their masterpiece.
EPIC OF THE YEAR: NMB "Beyond The Years"
Neal Morse knows his way around an epic. It is a bit of a lost art form. Even Morse has moved away from the long form song of late. That's why it's a bit counter-intuitive to name this (primarily) Bill Hubauer-penned track over the Morse-heavy "Not Afraid, Part Two" (also on the latest NMB album) but it is twelve minutes longer. And this is Prog, after all. Advantage "Beyond The Years." But beyond just being really long, NMB really shows off all their skills: from Gentle Giant vocal workouts to djent-leaning metal riffs to weird Bossa Nova Latin rhythms, this is the beast that must be heard. And about that ending…
MVP (MOST VALUABLE PROGGER): Mike Portnoy
With three albums making the 2021 rankings, Mike Portnoy should be no stranger to anyone reading this. The ex-Dream Theater drummer is currently in about three hundred bands and with two of those releasing albums that made our Top Five, this year's winner seems obvious. And if Geddy Lee and Alex Lifeson ever decide to do a Rush reboot – Portnoy would be the best choice to replace the irreplaceable Neil Peart. A man is allowed to dream, no? Last year's winner, Kimmo Porsti from The Samurai Of Prog, is also a drummer. Step up your game, all you guitar and keyboard players. Step it up.
Prog Review by Scot Lade, The Fire Note Prog Aficionado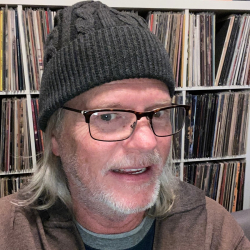 Latest posts by Scot Lade
(see all)