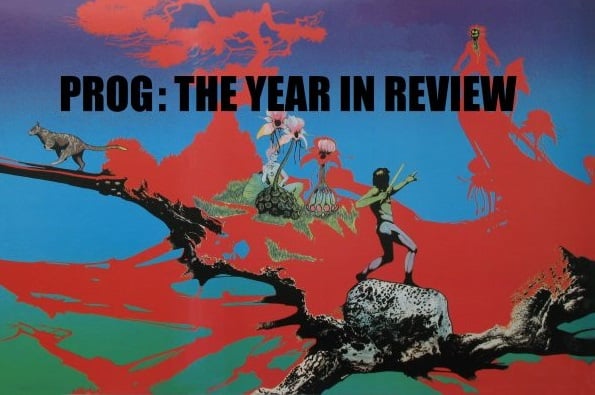 As another calendar year comes to an end it seems like 2018 was full of yardmarkers – elections, mass shootings, North Korea, etc. But it will be remembered in the Prog community as the 50th Anniversary of some of the genre's most beloved acts: Yes, King Crimson and Jethro Tull all turned fifty this year and celebrated by doing what most dinosaur rock acts do these days – tour their butts off. And in the case of Yes there were two bands calling themselves by that name. But no new music from any of them. That's perfectly okay by me. As the following recap demonstrates Prog is worldwide and doing just fine. After a relatively slow beginning the quality releases just started piling up and, in retrospect, it looks like it was another banner year. With artists from thirteen different countries making this year's list The Fire Note recognizes the global nature of Prog and this writer's unfortunate habit of too often wearing Anglo-American blinders. That's in the past. In the here and now we are so blessed with an abundance of great progressive rock that it almost feels like a new Golden Age has arrived. Here's to another 50 years of Prog Rock!
#25
Koenji Hyakkei


Dhorimvishka
SKiN GRAFT Records [2018]
(Japan)
Starting life as a side project in 1994 for Ruins drummer Yoshida Tatsuya this band is certainly not for the faint of heart. Atonal chanting (in a made up language a la Magma), slippery time signatures, bizarre arrangements and wide-screen instrumentation make Koenji the cream of the Japanese noise rock/zeuhl movement. On their fifth album some of the more challenging aspects of their music has been sanded down and a new, more direct version takes center stage. Still, if you're looking for a great room-clearing record you could do much worse than Dhorimvishka.
#24
Phideaux


Infernal
Bloodfish Records [2018]
(USA)
Soap Opera director (yes, he really does work on ABC's General Hospital) with an ear for progressive pop melodies, Phideaux Xavier is a national treasure. He operates in small "p" Prog – not fully progressive rock but the influences are indeed everywhere. As the third installment of a trilogy which left off in 2007 with the masterpiece Doomsday Afternoon, Infernal is longer and more introspective. Like Phideaux's previous records the songwriting is the main thing. He takes simple ideas and makes them interesting and addicting. There are more than a few earworms waiting to be deployed on this one. Be careful.
#23
Alco Frisbass


Le Bateleur
Fading Records [2018]
(France)
French duo (now reportedly a three-piece) with a passion for the Caterbury style of UK Prog that was popular in the early to mid seventies, these guys have superimposed a symphonic palette to the Caravan/Hatfield & The North template. At times it makes me think of Egg playing the Genesis catalog – not a bad sonic space to be sure. There are plenty of vintage keys and some very tasty guitar leads. This is one I enjoy late at night with the headphones on and I defy you to notice that all the drums were programmed. Oh wait, the cat is out of the bag. File under: just jazzy enough.
#22
Malady


Toinen Toista
SVART Records [2018]
(Finland)
Here's a band of young, unheralded Finns making music that could have been recorded during the Prog heyday of 1969-1974. Vintage keyboards, powerful guitars and a rhythm section that actually swings. The vocals are all in their native tongue but that shouldn't put anyone off as Finnish is a beautiful language. Where most "retro" Prog bands deal in a whole lot of Genesis or Yes, Malady have co-opted some of what made Camel such a great band. There are also hints of classic Italian progressive rock (PFM especially) throughout. A very nice surprise.
#21
Homunculus Res


Della Stessa Sostanza Dei Sogni
Altrock Records [2018]
(Italy)
This five piece act from Sicily has delivered a stunning album of British-influenced Italian Prog. On this, their third effort, they fully explore all the various sides to their music. An obvious comparison is Picchio Dal Pozzo – another Italian act that tried their hand at something similar in the 70's. There's a sense of playfulness running through these tracks. Not speaking Italian might in fact enhance my appreciation of this album as some of the Canterbury scene's ultra-British humor goes right over my head. No such problem here. No song reaches over five minutes, making this a very accessible record. And a very good one.
#20
Cheer-Accident


Fades
Skin Graft Records [2018]
(USA)
For the Chicago experimental pioneers' fourteenth LP they have stripped done to essentially a duo (drummer Thymme Jones and guitarist Jeff Libersher) with guest musicians and vocalists appearing on each track. The album represents a bit of a diversion for Jones – it's a krautrock record done as only C-A can. Propulsive yet pensive. Melodic yet tense. Repetitive and yet somehow completely engrossing. Not all their albums are successful. Not all their albums are pivotal. This one is. It's bouncy and energetic. It also makes for an excellent entry point to their expansive back catalog.
#19
Haken


Vector
Century Media [2018]
(UK)
Is this Progressive Metal or Heavy Prog? After flirting with the prog-pop sounds of the 80's with 2016's mediocre Affinity Haken return to their roots and deliver the goods. This is what modern Prog sounds like. Most of the new generation of progressive bands incorporate tons of distortion and double bass drum pyrotechnics but Haken do it in service to the song (much like Dream Theater did during their peak). The songwriting is solid as is the production which (thankfully) allows for dynamics without sacrificing the power of Marshall stack.
#18
Southern Empire


Civilisation
Giant Electric Pea [2018]
(Australia)
From the ashes of the great Unitopia came two bands: the unfortunately named United Progressive Fraternity and keyboardist Sean Timms' Southern Empire. Whereas UPF continued down much the same road Unitopia traveled, Southern Empire now occupy the space once held down by super group Transatlantic – modern symphonic rock with a heavier side. Civilisation is their second album and it's marked improvement. Great performances all around and we get the 29 minute epic "Crossroads" – a reworking of a song recorded by UPF under the name "Travelling Man." This version's better.
#17
Gryphon


Reinvention
Gryphon Records [2018]
(UK)
Well now. Who saw this coming? Forty-one years since releasing their last album, Gryphon is back! British folk with medieval instruments (recorders, crumhorn, etc.) never sounded so good. During their initial run in the seventies Gryphon slowly turned from renaissance to rock with subsequent releases. Reinvention finds them somewhere in between with a few jazzy moments thrown in for good measure. I didn't know how much I missed these guys until this showed up.
#16
Bomber Goggles


Gyreland
Melodic Revolution Records [2018]
(USA)
Telling the tale of a society being built atop the Great Pacific Garbage Patch, Gyreland is a not-too-subtle ecological fable that is much better than it sounds. Guitarist Peter Matuchniak and Vance Gloster (keys) have been around a while in a band called the Gekko Project. The music here doesn't stray too far off the same path but is brought into sharp focus by singer (and bassist) Steve Bonino and guest drummer Jimmy Keegan from Spock's Beard. There is quite a bit of diversity on these tracks but (for some reason) I can't get Todd Rundgren out of my head. But I'm not complaining.
#15
Tusmorke


Fjernsyn I Farver
Karisma [2018]
(Norway)
Nordic proggers Tusmorke have been super busy. They released two albums in 2017 and have yet another LP due out this year but it is Fjernsyn I Farver that makes the list for 2018. In no small part due to the lack of guitars this time around Tusmorke has crafted their most unique vision of their dark forest Prog. It's haunting and beautiful (much like the woods themselves) and there are dangers to be found around every corner. Oddly memorable and trance-inducing. Whether singing in Norwegian or English these songs and this band demand to be heard. Skol!!!
#14
Perfect Beings


Vier
Inside Out Music [2018]
(UK)
After reading about this album I was pretty excited to finally hear it. Many were singing its praises. And being that I enjoyed their first two albums I figured this would be a slam dunk. But as with so many Prog LP's this one just didn't connect with me right away. And I would have given up were it not for all those glowing reviews. I am glad to report that a) I did not give up and b) Vier is a deceptively complex and layered work. It is also 72 minutes long. Digesting it took a while but it was so worth it. The Yes-like parts are still there but that's just one facet of the band. Pink Floyd, Alan Parsons and Steven Wilson are all more obvious influences.
#13
Riverside


Wasteland
Century Media [2018]
(Poland)
The death of a band member can be a catalyst for change. Or it often leads to dissolution. Luckily for us the untimely passing of guitarist Piotr Grudzinski has only strengthened Riverside's resolve. Their last LP, Love, Fear And The Time Machine, was one of 2015's finest and the Polish trio have taken that melodic style and thrown in a little more of their patented heavy guitar sound. This is not prog metal but those elements are more pronounced this time around. But the star of the show is Mariusz Duda and that golden voice. I could listen to him sing the phone book. Glorious.
#12
Gleb Kolyadin


Gleb Kolyadin
KSCOPE [2018]
(Russia)
Russian composer and keyboard player Gleb Kolyadin is best known for his work with the atmospheric duo iamthemorning. Being that I have not been blown away by that St. Petersburg act it came as quite a surprise that this album is uptempo, complex and challenging – all adjectives I would never use to describe his main gig. The ghost of Keith Emerson seems to be flying around all over this one. The musicianship is top notch with guest appearances from Jordan Rudess (Dream Theater), Nick Beggs (Steve Hackett), Theo Travis (The Tangent), Gavin Harrison (Porcupine Tree) and Steve Hogarth (Marillion). An all-star cast, to be sure, but it's about more than star power. It's about the music.
#11
Regal Worm


Pig Views
Uranium Club [2018]
(UK)
UK producer Jarrod Gossling was been toiling away in the music biz for years, occasionally touching fame (he co-produced two tracks for Moby's breakthrough LP Play while still a member of I Monster). Now five years into this current Prog project Gossling sings and plays most of the instruments on this, his third album as Regal Worm. Lots of Mellotron and Hammond organ slide easily over the top of Rickenbacker bass lines and some tasty saxophone. Although indebted to classic Prog bands like Van Der Graaf Generator and Genesis this is no retro act. Modern progressive rock that remembers to be progressive and also remembers to rock.
#10
Roz Vitalis


The Hidden Man Of The Heart
Lizard [2018]
(Russia)
I have been hearing about this Russian outfit for a few years now and everything I had read about this new one said it was their most accessible record to date. I still haven't dived into their back catalog (I know, I know!) but this is just a solid slab of intelligently written Prog. In addition to the standard rock instrumentation we are treated to trumpets, clarinets, strings, mandolins and flutes. But no vocals – this is all instrumental. I sometimes miss the human voice while listening to some records. Trust me, this record is missing nothing…but your attention.
#9
Oaksenham


Upon All The Living And The Dead
Self-Released [2018]
(Armenia)
Blending British Symphonic Rock, Armenian Folk and American Jazz does not sound like the recipe for success but this album works extremely well. The violin brings to mind Kansas while the keyboards are very Tony Banks (Genesis). I am so guilty of playing spot the influence and this album is perfect for that game: Gentle Giant? Camel? Wigwam? Yeah, I'm hearing all of it but it's the rustic nature of the songs rubbing up against the band's more worldly instincts that makes this a real gem.
#8
Armorite


And The Stars Above
Cleopatra Records [2018]
(Italy)
This was one of the most pleasant surprises of 2018. Lots of violin and piano and very little singing. This band has flown under my radar for too long. Owing somewhat to classic Italaian progers Quella Vecchia Locanda, Armonite have found an interesting place between modern electronic rock and more vintage-sounding soundtrack music. The songs are well-written and always keep the listener guessing. They sound like they're having a good time. And as an extra bonus Colin Edwin of Porcupine Tree contributes on bass. A super solid record not many people will get to hear. Shame.
#7
Glass Hammer


Chronomonaut
Sound Resources / Arion Records [2018]
(USA)
Tennessee progressive stalwarts' 18th album is a sequel to 2000's Chronometree and follows a protagonist, Tom, as he attempts to go back in time (to the 70's, of course. This is Prog.) Tom wants to start a band in the era that gave rise to the genre's biggest stars. Silly but it's all in good fun. Musically Glass Hammer continue to explore different avenues. This time we get horns in the vein of Chicago or Blood, Sweat & Tears. We get Matthew Parmenter (from Discipline) to give us his best Peter Hammill impersonation. And fear not! There's plenty of Yes-like symphonic passages to satisfy old fans.
#6
Roine Stolt


The Flower King Manifesto Of An Alchemist
Century Media [2018]
(Sweden)
What is this? A Stolt solo album or one by The Flower Kings. The confusion certainly acts as an expectations limiter. Even the creation story (Stolt and drummer Marco Minneman had some down time in the studio while recording an album for tepid supergroup The Sea Within of which they are both a part) speaks to this being a relatively low stakes affair. Along with fellow Flower King alums Hasse Froberg and Jonas Reingold, Stolt has revived the name but in spirit this is a solo album. And a mighty fine one at that. There's a looseness from this set not to be found on much else in Stolt's discography. Jazz, blues, prog and classic rock are all present and accounted for in this hour long demonstration on why Roine Stolt is still the leading light in progressive rock today.
#5
Bubu


El Eco Del Sol
Viajero Inmovil Records [2018]
(Argentina)
Forty years is a long time to wait for a sophomore album! But in this case the wait was worth it. Back in 1978 these South Americans recorded one of the best Prog records ever released outside of Europe, the gorgeous Anabelas. With leader Daniel Andreoli hiring some younger talent into the fold the King Crimson influence is now less pronounced and in it's place a sturdy mix of jazz and classical elements. At times the album shifts through lush, ethereal patches only to return to high energy rock. Most intriguing among the new sounds on offer here is an eight person choir which is utilized to great effect. This is a very easy record to absorb and enjoy.
Karmakanic: Dot [Fire Note Review 10/31/16]
#4
Fernando Perdomo


Out To Sea
Cherry Red UK [2018]
(USA)
Dave Kerzner's main axe man has made his name on the strength of Kerzner's last two (awesome) albums. Though Perdomo has released material before under his own name, this album really has the feel of a coming out party. Playing all the instruments himself, Perdomo attempts to honor the prog greats of yore. Even the cover art (by the great Paul Whitehead who did the Trespass, Nursery Cryme and Foxtrot covers for Genesis) exudes 1972. And then there are the "tribute" themselves – four of the songs are "tributes" to Perdomo's heroes: Peter Banks (Yes), Focus, Curved Air and Nektar. These songs all zero in on their targets accurately enough to hit the mark yet not so much so that all originality is squeezed out. A difficult task but one Perdomo achieves brilliantly.
#3
The Tangent


Proxy
Inside Out Music [2018]
(UK)
On album number ten Andy Tillison once again uses The Tangent as his soap box to discuss and rage against the duplicitous nature of the world. All the usual influences are in play (Yes, ELP, Caravan, Egg) but Tillison has some tricks up his sleeve this time around. There are two "epic" pieces here, both clocking in at over 15 minutes and it is within those two tracks that the greatness of The Tangent becomes obvious. The title track is the political one and "The Adulthood Lie" is about those crazy kids in Ibiza and getting old and it sounds almost EDM. He is not afraid to name drop Jamaroqui or Chumbawamba. Or to be influenced by them. Music is music, after all. And with Proxy Tillison has proven the timeless nature of protest music.
#2
Yuka & Chronoship


Ship
Cherry Red UK [2018]
(Japan)
I first became aware of Yuka Funakoshi and her band back in 2013 when Roger Dean did the artwork for Dino Rocket Oxygen. I didn't buy it but I should have. It would take another five years for me to cross paths with this Japanese Neo Prog act. With Ship, their fourth album, Yuka & Chronoship have climbed the mountain and planted their flag. The first sign that this might be something special arrives on the very first track with the unmistakable voice of Curved Air's Sonja Kristina. As the dock lines stretch and creak and the cargo is all stowed safely below decks the band take off through the thirty minute multi-part suite "Argo" and never looks back. Funakoshi is a prodigy but she never shows off. In fact it's guitarist Takashi Miyazawa that gets to blaze. Together with a tight-as-hell rhythm section this is one helluva group. Yuka & Chronoship have created an album full of great melodies and ideas. There is also a very good chance that this is the best band you've never heard of.
#1
PinioL


Bran Coucou
Dur Et Doux [2018]
(France)
Mash-ups are really, really hot right now. So get this: French bizarre-rockers PoiL and Ni combine forces for an album of sublime zaniness. The septet utilize two autonomous power trios bound together by a free composer/conductor/keyboard player. If this sounds a little like Thrak era King Crimson, well it should. Only this is better. The opening track gives the listener a very good idea of what's in store: brutal chaos and interwoven polyrhythms. The vocals that do appear are all gibberish (along the lines of Magma or Koenji Hyakkei) but serve more as scat-type rhythmic accoutrements. There's a general feeling of darkness and the claustrophobic juxtapositioning of the "double trio" (two drummers, two guitarists and two bass guitars) can be extremely grating. But I think that's the point. Along the way I'm reminded that often times the most beautiful things are born of ugliness. The wall of sound and overall "heaviness" works in much the same way as Deafheaven's demented subtlety demands that attention be drawn towards the nuances of their oeuvre and not away from it in horror. Well, that's the concept anyway. In practice these seven French dudes have turned the Prog world on its ear and made an album for the ages. With apologies to The Tangent and Yuka & Chronoship (who both also released perfect score LP's this year) there really wasn't any question in my mind as to who had the best Prog album in 2018. Hopefully Bran Coucou isn't a one-off. That really would be brutal.
And, as always, there were a slew of great Prog albums this year and the above list only scratches the surface. Of the hundreds of albums I've delved into in 2018 these also deserve some recognition:
Peter Gee The Bible, Gazpacho Soyuz, Pineapple Thief Dissolution, Mystery Lies & Butterflies, Dilemma Random Acts Of Liberation, Anima Mundi Insomnia, Argos Unidentified Dying Objects, Galahad Seas Of Change, Gosta Berlings Saga ET EX, Moongarden Align Myself To The Universe, Damanek In Flight, Yesterdays Senki Madara, Oak False Memory Archive, Mother Turtle Zea Mice, Soft Machine Hidden Details, Arena Double Vision, Sanguine Hum Now We Have Power, Daal Decalogue Of Darkness, Anna Von Hausswolff Dead Magic, Il Bacio Della Medusa Seme, Ring Van Mobius Past The Evening Sun, Kino Radio Voltaire, Sunchild Messages From Afar, Marco Ragni The Wandering Caravan and Jack O' The Clock Repetitions Of The Old City II.
-Year In Prog Review by Scot Lade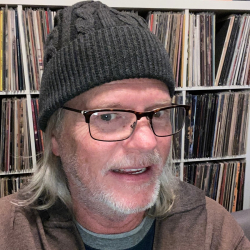 Latest posts by Scot Lade
(see all)