Artist:

Lake Isle


Hometown:

Greensboro, NC.


Record Label:

Unsigned


Artists With Similar Fire:

Sun Kil Moon / Mojave 3 / Calexico

Lake Isle takes its name and inspiration from the Yeats' poem, "The Lake Isle of Innisfree." We are a 'band of brothers', four dedicated musicians who've been at it for a while: Mark Dougherty, Shawn Smith, Andy Foster, Chris Micca and Owen Burd.
Mark Doughtery played solo out in his hometown of Greensboro, NC, from (2005 to 2009) with his collection of original songs and acoustic guitar until the universe conspired to create a band. In late 2009, Shawn Smith became lead guitarist and helped to develop Lake Isle's unique sound of post-alternative "dream pop". Andy Foster, a strong drummer with roots in punk, and Chris Micca who adds a musical heartbeat on the bass guitar and touches of harmonizing vocals filled with 60′s nostalgia. Recently, the band added Owen Burd on trumpet and backing vocals, rounding out their sonic palette.

Lake Isle spent the better part of 2012 recording their first full length album, Winter Lights. The band made tireless work seem like an understatement. Whether investing in rehearsal time, searching for the perfect vintage gear, or plunging into intense song-writing sessions — blood, sweat and tears (and a lot of passion) went into into the crafting of Winter Lights.
Lake Isle felt the result was worthy of recording in a professional studio, which they found in our own backyard in Fidelitorium Studios. Their album has been tended by the hands of excellence: produced by Ted Comerford (Jonas Sees in Color, Colin Healy, Polvo) and mixed by the legendary Mitch Easter (REM, Pavement, Wilco). The result is an ethereal soundscape, with tight harmonies and driving percussion.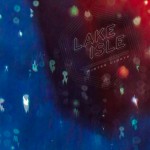 Winter Lights
Release Date: June 30, 2013
1. Steel Rails
2. Anodyne
3. Change You
4. Funhouse
5. Into the White
6. Virginia
7. Round and Round
8. Night Before
9. Blue Angel
10. Wake Up
11. Dangerous
12. Love and Photographs
For more information on Lake Isle visit:
Lake Isle Website
Lake Isle Facebook
Lake Isle Kickstarter
Lake Isle Bandcamp

Latest posts by Christopher Anthony
(see all)